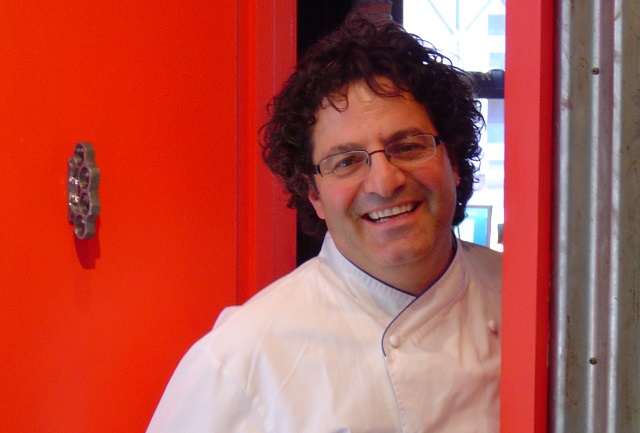 In honor of the upcoming Taste of NFL's Party with a Purpose, get to know the event's participating chefs. Check back weekly to get to know other Taste of the NFL's Party with a Purpose chefs from all over the nation!
Chef Matney is a 15-year veteran of Taste of the NFL. He will serve as the Culinary Host of the Flavors of the Valley restaurants area at the Taste of the NFL on Saturday, Jan. 31. 
Chef name: Eddie Matney
Restaurant and location: Eddie's House, Scottsdale
Web site: www.eddieshouseaz.com
Social media: https://www.facebook.com/pages/Eddies-House/558611864230271, @eddiematney
What inspired you to take part in the Taste of the NFL's Party with a Purpose? I have been doing this for 15 years. It's a great cause to kick hunger.
Any hints as to what you'll be dishing up at the party? It's still in the works…
Say you're hosting a Super Bowl party. What dish do you serve to guests? I would serve dueling sausages that would represent each team.
Have you always had a passion for the culinary arts? How did you get your start? I have been cooking since I was 10 years old.
What do you love most about what you do? Creating food memories for people.
What are your goals for the coming year? To open another small, funky restaurant.
What food bank are you representing? St. Mary's Food Bank Alliance
And a few fun faves…
Favorite Super Bowl memory: One of the greatest Super Bowl moments I ever had is in 2008 when the Cardinals were competing against Pittsburgh Steelers in Tampa. When Larry Fitzgerald caught that pass running into the end zone, every Arizona fan was on their feet screaming, I was screaming too. I said, "Run, Forest, run!"
Favorite sports-watching snack: Hot dogs with mustard and onion
Favorite cocktail to whip up for Super Bowl guests: Sangria – It's great tasting and everyone likes it!
AZFoothills.com is a media partner and proud to share with you the best chefs in the U.S. and will be featured in our new publication, IN Arizona, to launch January 2015. All the best Arizona has to offer!