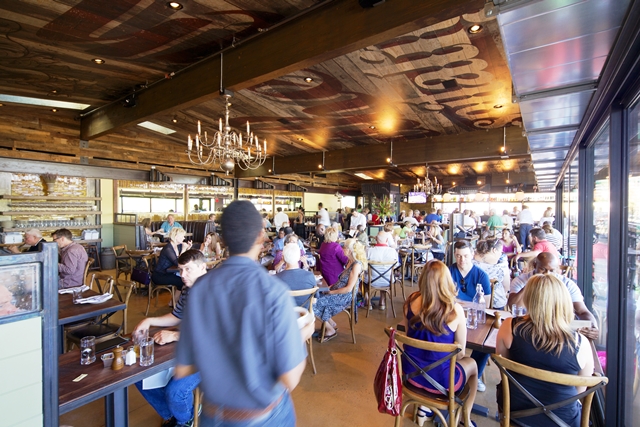 Today marks the start of the fall season's Arizona Restaurant Week. For 10 days (thought Sept. 28), more than 150 Phoenix restaurants will offer specialty prix-fixe dinner menus for $33 and $44 per person, excluding beverages, tax and gratuity, unless otherwise noted. This year, Arizona favorites like Rusconi's American Kitchen, Posh and Roaring Fork will join newcomers like Paul Martin's American Grill, Southern Rail (pictured) and Barrio Queen for this celebrated lineup. Other can't-miss menus during Arizona Restaurant Week include those at Binkley's Restaurant, Bourbon Steak, Citizen Public House, Crudo, House of Tricks and many more. (Check out many of these restaurants on the just-unveiled Arizona's 50 Best Restaurants 2014.)
"Arizonans can be proud of the wide expansion of local dining options and culinary genius the state has experienced during the past few years," says Arizona Restaurant Association President and CEO Steve Chucri. "Poised for continued growth, Arizona Restaurants will gross sales just under 11 billion dollars, outpacing the country in new jobs, and employing over 265,000 people this year."
Social media will play an extra role this season; diners are asked to curate their own dining experiences through interactive promotions, contests and more. Look for a special Instagram scavenger hunt and contest in partnership with Buick that will encourage diners to dine out at as many local places as possible and to capture their adventures using #TourARW.
"Arizona's food scene is thriving, thanks in no small part to trailblazing culinary chefs, mixologists, entrepreneurs, and restaurateurs who make certain that it never gets stale," says Chucri.
For a full lineup, visit http://www.arizonarestaurantweek.com/restaurants/.