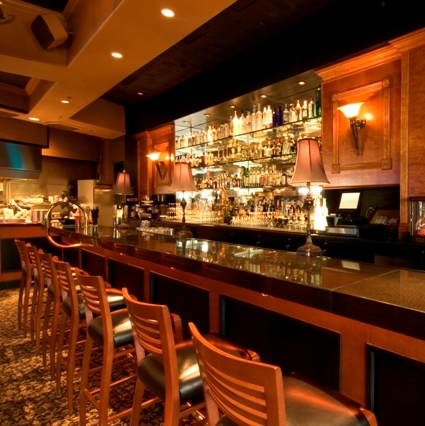 Even in this down economy, it is hard to get used to the news of the closing of beloved Valley restaurants. As is the case with Steamer's Genuine Seafood and Sam's Cafe, staples at Biltmore Fashion Park in Phoenix, which will close for good on Sunday, April 4. Combined, the two longtime restaurants have graced the Valley for nearly 40 years. "It's upsetting that after just recently purchasing and renovating Steamer's we now must close our doors," said Steamer's and Sam's Café co-owner Doug Czufin. "From a business perspective and in this economy, we understand what Westcor is trying to accomplish, however this means all of our employees will be without jobs, any new and existing customers will be lost and ultimately we lose two very strong revenue streams."
Westcor will be demolishing that portion of Biltmore Fashion Park with no plans of building in the near future. While the changes are abrupt, co-owners Doug Czufin and Bruce Lazarus remain optimistic, as they also own a second Sam's Café location at the Arizona Center in downtown Phoenix, as well as restaurant 1130, whose menu also includes many of Steamer's favorites dishes (lobster lettuce cups, tuna tartar stack, etc.).
There are currently no plans to open additional restaurants under the Steamer's and Sam's Café names, however co-owners Czufin and Lazarus would like to expand in the future as able. Sam's Café has been open for 17 years and has 52 employees while Steamer's Genuine Seafood has been open for 20 years with 45 employees. "We have a great team with many long-term employees and the last thing we want to do is leave them without jobs in this economy," said co-owner Doug Czufin. "We're hoping to place as many of our current employees as possible in positions at our other restaurants."
If there is a silver lining, it's that Steamer's and Sam's longtime customers can be sure to get to the restaurants before they close. (I know I'll get to Steamer's soon for a slice of its unforgettable key lime pie and its awesome happy hour offerings.) Steamer's Genuine Seafood: 2576 E. Camelback Rd., Phoenix, 602.956.3631, www.steamersgenuineseafood.com; Sam's Cafe: 2566 E. Camelback Rd., Ste. 201, Phoenix, 602.954.7100, www.sams-cafe.com.