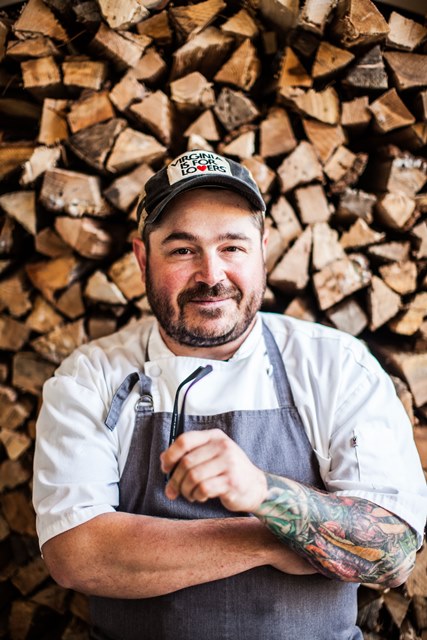 On Monday, Nov. 17, Phoenix's Southern Rail and Changing Hands Bookstore will welcome James Beard Award-winning Chef Sean Brock for a book signing and dinner in celebration of his first book, Heritage. (Heritage became a New York Times bestseller in one week.) The evening will begin at 5:30 p.m. with an intimate book signing at Changing Hands Bookstore ($40 for a copy of Heritage to be signed) before Chef Brock joins Chef Justin Beckett at Southern Rail for a four-course prix fixe dinner. In addition to enjoying Chef Beckett's take on dishes from Heritage, Sean Brock will visit diners tableside to sign books or answer questions.
AZFoothills chatted with Chef Brock about this highly anticipated upcoming event, his best-selling book and more.
What can Southern Rail diners expect during your visit? This will be my first time in Arizona. I'm thankful to Chef Beckett and his team and to the booksellers of Changing Hands for inviting me.
Tell me about Heritage. It's a deeply personal book–stories and recipes about my journey in trying to understand Southern food. I hope it inspires people to do the same with the food of their own region whether they're from West Virginia or western Arizona.
What do you think it is about your restaurant Husk that makes it so very successful? It's a place where everyone is welcome and it's food that so many different people can relate to. People who grew up in the South eat there and are flooded with memories of where they're from while people from elsewhere experience the flavors as what it tastes like to eat on that particular day in the South. Our menu changes every day so it's a unique experience in that way.
What's your advice for a home cook who's new to Southern cooking? One of the great things about Southern food is that the more you make a dish, the more you understand it, so you'll do it better each time. Know that the first time you make a dish, it's not going to be perfect—and you shouldn't feel bad about that. My grandmother's cornbread was good because she made it every day for 50 years. That's a good lesson and a good way of learning and approaching any recipe you encounter.
With the holidays coming up, is there a Southern dish you recommend at-home chefs try this season? My slow-cooked rib eye is the perfect thing to cook for the holidays. It's so easy to make—and the technique works out perfectly. And it's fun to carve. I developed the technique specifically for the book so that home cooks could use it during celebrations.
What has been your proudest moment professionally? Watching young cooks come through my kitchens and grow as chefs—helping them become successful in their careers—that will always be my proudest accomplishment.
What do you love most about being in the kitchen? It's the creativity, the smells, the technical aspect of being a craftsman, and the opportunity to share a beautiful moment with my family and friends.
The Southern Rail dinner is $95 per person plus tax and gratuity, includes one copy of Heritage. Reservations are available for seatings from 6 to 8:30 p.m. by calling 602.200.0085.
Photo credit: Andrea Behrends