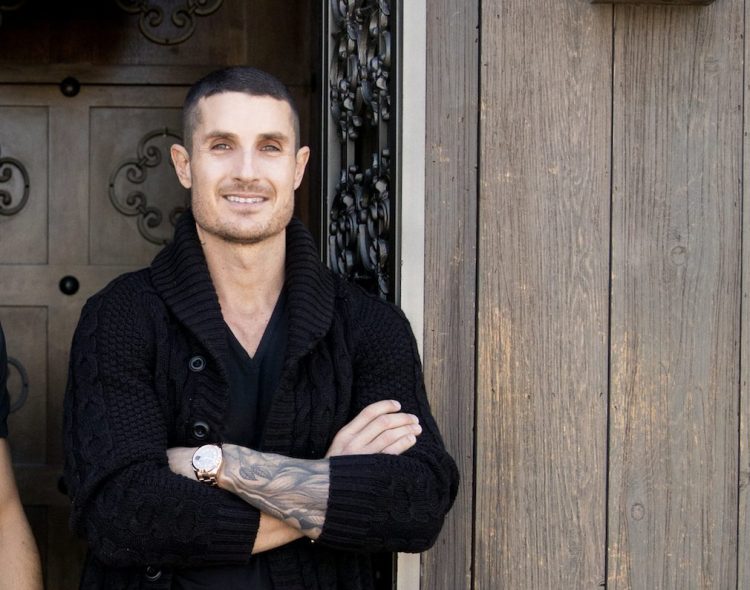 As we patiently await the opening of Toca Madera at Scottsdale Fashion Square in October, we chatted with Tosh Berman, CEO of The Madera Group, about the tasty Los Angeles transplant.
Why was Scottsdale chosen as the second location for Toca Madera?
When looking to expand our beloved first restaurant, Toca Madera—which has been incredibly successful in Los Angeles for the past five years—we wanted to ensure it was going into a city with similar values. Scottsdale was an easy first choice, who shares a commitment to a health- and wellness-driven lifestyle. Having already opened two successful Tocaya Organica locations in Scottsdale within the past year—Kierland Commons and most recently in Scottsdale Fashion Square—we have grown familiar with the community and what they're looking for when it comes to better eating. As another southwestern state, Arizona whole-heartedly embraces Latin-influenced food and culture, so we felt it was a natural fit in that sense.
How will the new location differ from the first?
The new location will encompass everything our original is known for—a vibrant atmosphere, a decadent menu of modern Mexican cuisines and upscale favorites, and a creative cocktail program that's unlike anywhere else—providing a unique and exciting alternative to Scottsdale's culinary scene.
What can locals expect from this new restaurant? 
Toca Madera will be the city's sophisticated evening and brunch destination, featuring a unique and elevated culinary experience that also welcomes vegetarian and gluten-free guests, including a dedicated vegan menu. In a beautifully designed and somewhat mysterious space, each detail of the restaurant is attended to with care, everything from its local sourcing and quality ingredients to its décor and attentive staff. In addition to familiar Mexican favorites, the restaurant captures an elevated dining experience, in which innovative plates like Sashimi Mexicano and Japanese Wagyu present playful Oaxacan interpretations with a healthful approach.
The restaurant promises to take diners on an "engaging journey of all senses." How so?
Upon entering Toca Madera, guests are immediately transported into a dark and mysterious escape, complete with alluring, elegant aesthetic of raw, earthy elements. Along with soaking up the restaurant's stunning design, guests can visually experience and taste the artful, beautifully plated presentations of every dish on the menu, such as our "Rocks" Menu served over hot lava stones. The intimate restaurant lounge also features entertainment and an unmatched music presence comprised of international DJ's and live performances curated by our in-house production team.
Can you discuss the design of the restaurant?
Toca Madera features a luxurious and sultry design, where an alluring aesthetic of raw, earthy elements flow through the space. The restaurant highlights its Spanish meaning of "knock on wood," by tempting guest's fate in a seductive, dimly-lit moody atmosphere, while incorporating woodwork through reclaimed ceiling planks, wood tiles and walnut wood fixtures. Contrasting materials of aged metal, concrete tile, stone, rope, lush deep red upholstery and tooled leather provide intrigue and timelessness. Mexican-inspired design also flows throughout the space, with hung steel-boxed art installation of skull sculptures that nod to the Mexican holiday of Día de los Muertos.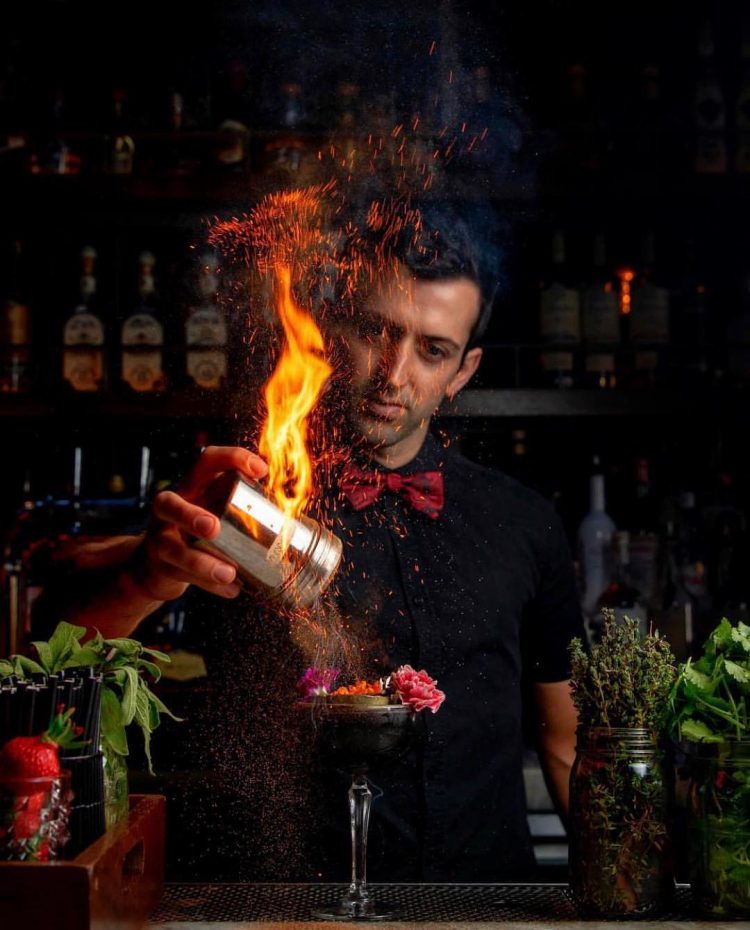 Scottsdale is brimming with amazing cocktail concepts—what will set Toca Madera's mixology program apart?
Led by Beverage Director Charity Johnston, Toca Madera's impressive farm-to-glass cocktail program matches the restaurant lounge's sophisticated, edgy environment and engages guests with an extensive menu that highlights unique produce and ingredients. The cocktails also experiment with various textures and intriguing garnishes—such as charcoal, prickly pear, wildflower honey, butterfly flower, shrubs and more—to create an interactive, experiential element to mixology. Toca Madera also features a special barrel select of Avión Tequila—produced specifically for the restaurant—offered as their well spirit.
Scottsdalites like to brunch. What will the restaurant offer for weekend brunch?
With its energetic atmosphere,Toca Madera will be a go-to in Scottsdale for the ultimate weekend brunch experience. The polished menu of Mexican fare will offer indulgent and enticing options and unique twists on breakfast favorites, along with decadent specialty brunch cocktails that go far beyond a traditional mimosa or Bloody Mary.
So, what is your favorite dish on the menu? What about cocktail?
I love the Caprese Mexicana – the flavor profile is perfect. I also love our Mexican Fattoush Salad, the blue corn tortillas with lime and tajin add so much to the profile of the dish. The Japanese Kobe served on hot lava stones – enough said. In regards to cocktails, we're always creating special menu items for various days of the year—such as National Tequila Day—and one of my most recent favorites is the P.O.G.T. which has Passion Fruit, Orange, Guava, and Class Azul Tequila.