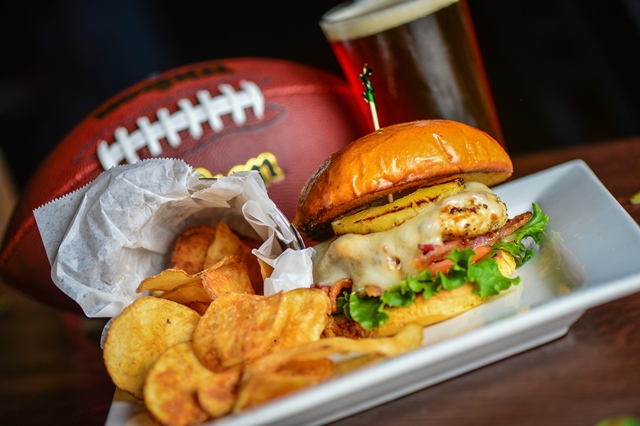 Cold Beers & Cheeseburgers (CBCB) opens its 10th location at 3 p.m., Tuesday, March 27, at 4731 E. Cactus in Phoenix.
The newest and latest CBCB will feature leather booths, a centerpiece bar (which seats 50-plus guests), butcher block tables and more than 55 HD flat-screen TV's with a state-of-the-art sound system for watching sporting events. A popular spot for after-work relaxing, happy hour is Monday through Friday, 3 to 6 p.m., featuring $3 domestics, $4 crafts, $5.50 select appetizers and $8.50 All-American Burger accompanied with fries or chips.
To celebrate, on April 10, CBCB will be offering a $10 signature burger and Bud Light or Coors Light all day at all Arizona locations (excludes O-Lineman, Mammoth Double and Build Your Own Burger).