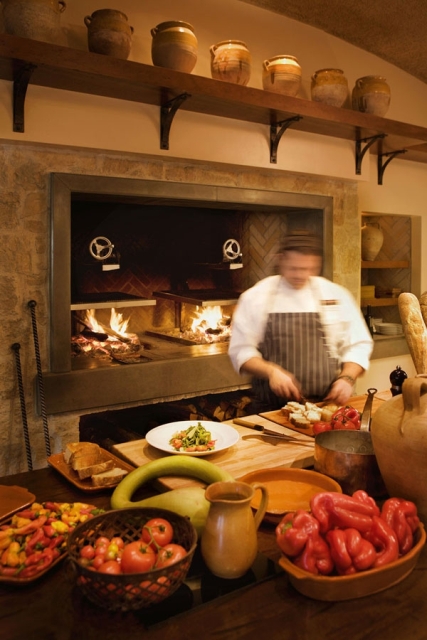 Recently, I had the great privilege attending the unveiling of Prado's new Italian-inspired spring menu. For those who have yet to visit, Prado is the award-winning dining destination of the InterContinental Montelucia Resort and Joya Spa in Paradise Valley. And, up until a few days ago, Chef Claudio Urciuoli's menu was Spanish-inspired.
So why the change? With three Italian natives heading up the resort's culinary and management teams, the menu better reflects the flavors, traditions and culture of their homeland. Prado's new menu will include a variety antipastos, pastas and risottos, as it changes daily. "While Italian cuisine has influenced the new Prado menu, Spanish favorites including paella and tapas will still remain," says Chef Urciuoli. "As my culinary training took place in both Italy and Spain, it's very exciting to feature dishes inspired by both countries."
And while tapas and paella were not on our tasting menu, we did dine at the restaurant's signature tapas bar. For starters: an antipasto of Parmigiano reggiana Vacche Rosse cheese; La Quercia Rossa prosciutto; Fra' Mani salame; Salumeria Biellese sausages and salamis; and burrata from Gioia. After snacking on some of the best meats and cheeses, came salad—a bed of wild arugula and locally grown tomatoes drizzled with olive oil and topped with pane carasau, a traditional flat bread from Sardinia.
After salad, we sampled seven small-plate style dishes that were extraordinary. They included wild prawns with Michele Ferrante controne beans; roasted beets and piave in acacia spicy honey; yellowfin tuna 'tagliata'; maccheroncelli alla carbonara; pumpkin and potato ravioli; and East Coast halibut with taggiascca olives, fried Salina-caper crust and peperoncini a ciliegia. I must admit, we were all part of the clean plate club and yet still had room for more—dessert that is.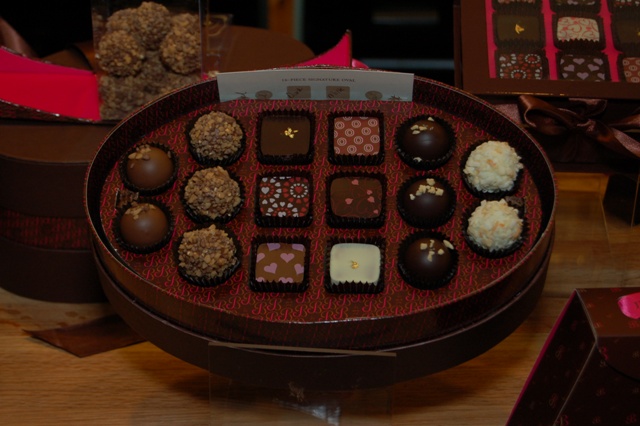 The chocolate dessert platter, which was all hand-crafted and baked by Julia Baker, was to-die-for. Choosing between the passion fruit and white chocolate cake, warm chocolate lava cake, chocolate mousse and bit-size chocolate truffles was hard, so we tasted them all. And although chocolate is my first sweet love, the passion fruit and white chocolate cake quickly became my favorite. And for fans alike, Julia Baker is expected to open her second Julia Baker Confections at the Montelucia shortly.
For more information on Prado or the Intercontinental Montelucia Resort and Spa (4949 E. Lincoln Dr. Scottsdale, 480.627.3200), please visit http://icmontelucia.com/. -Christine Whitton, assistant editor