For a while, Hyatt Regency Scottsdale Resort and Spa at Gainey Ranch has been home to two awesome eateries: SWB, a southwest bistro, and Alto ristorante e bar. Recently, the Scottsdale-based resort has unveiled even more reasons for foodies to flock to its lovely property: Sushi Centro, Cantina Due and Wine Me, Dine Me at SWB.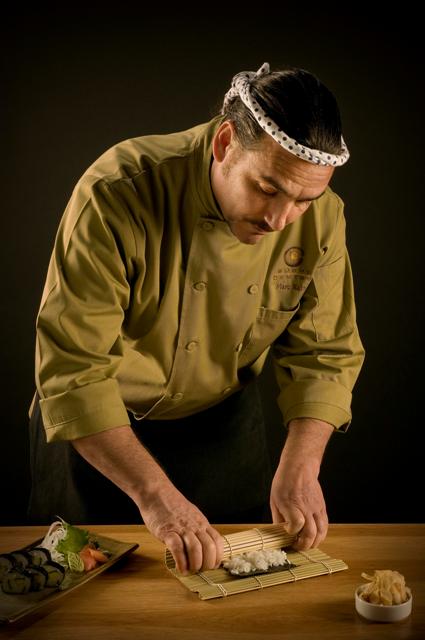 Sushi Centro Marc Kain, formerly the a sushi chef at A.J.'s Fine Foods, dishes up delicious sushi out of a small kitchen near SWB. At Sushi Centro, guests can order up tasty rolls (the Centro roll was my favorite) and nibble on them in the lounge or the nearby outdoor area. Very casual, but very delicious.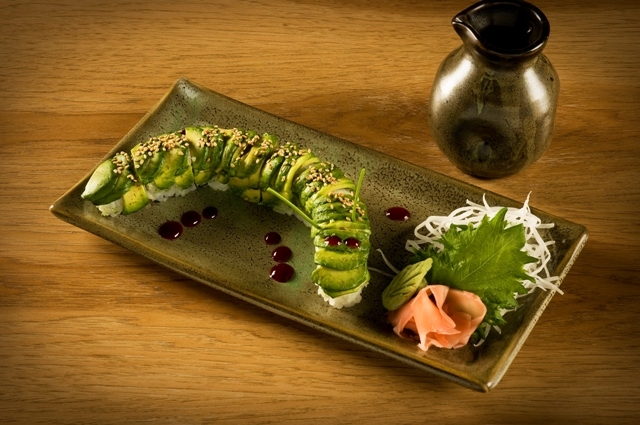 Cantina Due This unique bar is nestled between SWB and Alto ristorante e bar—half of the bar embodies SWB's warm woods and casual atmosphere while the other half is dark and sleek like Alto. Here, you can order happy hour specials (happy hour was previously unavailable at the resort) from 4 to 6 p.m. daily. At Cantina Due, guests can order specially priced draft beers, wines by the glass and the bar's signature happy hour margaritas. As for food, there are plenty of appetizer offerings like Prime Rib Sliders with Brioche, Chipotle Spread and Jicama Slaw; Chicken Quesadillas with Pastor-Marinated Chicken, Sweet Vidalia Onions, Oaxaca and Mozzarella Cheeses, served with a Roasted Tomato Salsa; Anaheim Green Chili and Cheese Fundido, a Jalapeño Jack and Manchego Cheese Fondue, served with Tortilla Chips and Native American Fry Bread for dipping (one of my favorite appetizers in the Valley); and Southwestern Chicken Wings with Red Chili, Honey, Cilantro Marinade and Avocado Lime Buttermilk Dip.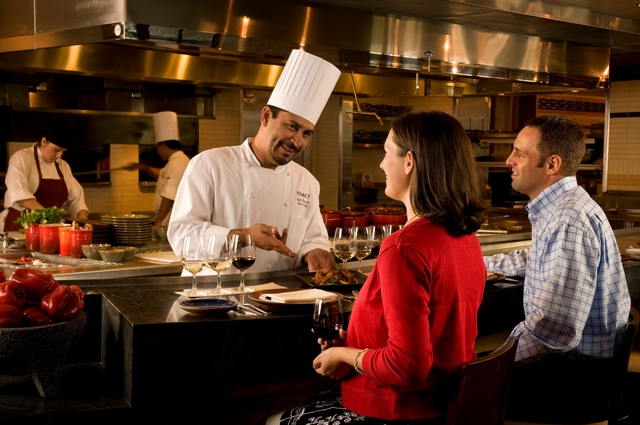 Wine Me, Dine Me This prix fix menu at SWB, a southwest bistro, is an opportunity to have an up close and personal eating experience with chef Juan Solorio and his culinary staff as they take guests on a journey deep into the heart of fresh, authentic Southwestern flavors. Guests at the Chef's Counter enjoy chef Solorio's nightly four-course specialty menu complete with tequila and wine pairings. Some examples of what chef Solorio might serve are (the menu changes from day to day): Beef Ceviche with Jicama, Cucumber and Avocado; Heirloom Tomato and Watercress Salad with a Maple-Citrus Vinaigrette; Oven-Roasted Sea Bass with Hominy, Avocado, Tomato and Cilantro Oil; topped off with Cinnamon Rice Pudding with Jalapeño Syrup.
I had the privilege of experiencing Wine Me, Dine Me and can vouch for this tasting experience. Each course was divine, with my favorite being the Chilean sea bass topped with a cilantro puree. The tequila-lime pie, which ended the feast, was another highlight. Plus, chef Solorio and his staff talked me through each course and answered my questions (How can I make this puree at home? Where did you get this smoked salt? I was full of them.) "Wine Me Dine Me" is available Tuesday through Saturday evenings from 5 to 9 p.m.. Reservations are recommended and can be make by calling SWB at 480.444.1234, scottsdale.hyatt.com.