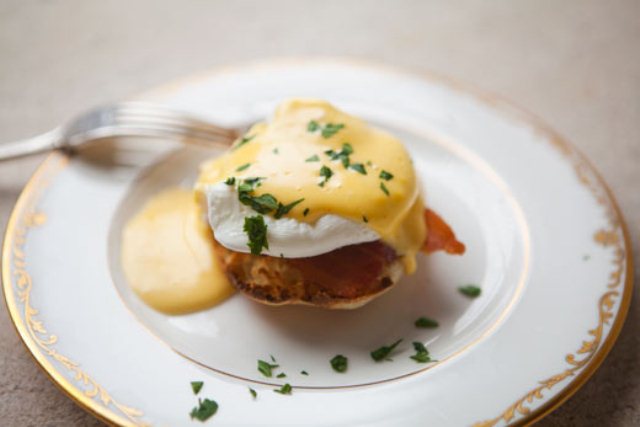 Mother's Day is on Sunday–and I surely hope you already knew that. But if you're not sure where to make reservations for Mama's big day, here's where you want to take the leading lady in your life.
Cask 63 in Scottsdale makes moms feel special with freshly crafted cocktails including a blood orange mojito as well as signature menu items and specialty items from 2 to 8 p.m. www.cask63.com.
The Latilla Restaurant at the Boulders Resort in Carefree hosts a Mother's Day brunch from 11 a.m. to 2 p.m. featuring seafood, salads, fruits, carving & omelet stations, desserts and more. www.theboulders.com.
North Scottsdale's Sassi restaurant hosts a Mother's Day brunch with a selection of salads and antipasti, breakfast, Italian entrees and desserts. www.sassi.biz.
Mom will melt over a Mother's Day meal at The Melting Pot, featuring cheese fondue and an ending of melted chocolate surrounded by an assortment of sweet dippers. www.themeltingpot.com.
Z'Tejas is offering a wonderful brunch on Mother's Day at all Valley Z'Tejas locations. Mom will be celebrated with complimentary family photos plus a delicious dessert. www.ztejas.com.
Mom will enjoy a free lunch or dinner entrée at either location (Scottsdale's Market Street at DC Ranch or Hilton Village Shopping Village) of Calistro California Bistro this Mother's Day. (Limit one free entree per table.) www.calistrobistro.com.
From 11 a.m. to 3 p.m., diners at Mastro's Steakhouse can choose from a special three-course brunch menu which features new items like Queen Cut Prime Rib or Belgian waffles. Moms will even be gifted with chocolates and fresh flowers. www.mastrosrestaurants.com.
Province in the Westin Phoenix Downtown is celebrating Mother's Day with a special brunch, where the featured menu item is an an Eggs Benedict Action Station. http://phoenix.provincerestaurant.com.
The Buttes signature Top of the Rock restaurant in Tempe celebrates with a brunch from 10:30 a.m.-4 p.m. featuring a carving station, made-to-order frittatas and omelets, a selection of seafood and sushi, farm greens, entrees and desserts. www.marriott.com.
Moms can choose from a large array of fine cheeses, fresh fruits, cold salads, delicious desserts and much more at a special Mother's Day brunch at Phoenix's Wrigley Mansion. www.wrigleymansion.com.
Phoenix City Grille will offer special menu items (think grilled tenderloin with scallop or shrimp) for brunch and dinner throughout Mother's Day weekend. www.phoenixcitygrille.com.
Moms can indulge in a "Beginnings and Dessert" buffet of fresh fruits, artisan breads, chef's hummus and assorted spreads, a selection of cheeses, Charcuterie and fresh salads, house-cured salmon, chilled shrimp and crab, and pastries and petit fours at elements at Sanctuary on Camelback Mountain. www.sanctuaryoncamelback.com.
Betty's Nosh in Phoenix will be dishing out brunch favorites from 7:30 a.m.-3:00 p.m. in addition to special signature stuffed mushrooms, classic eats and complimentary drinks and corsages for moms. www.bettysnosh.com.
BRIO Tuscan Grille at Scottsdale Quarter will serve a brunch from 11 a.m. until 3 p.m. featuring Eggs Oscar, sausage Florentine crepes and white chocolate raspberry French toast. www.brioitalian.com.
Scottsdale Quarter's Tanzy will dish up a Mediterranean-inspired brunch, served 11 a.m. to 3 p.m., including omelet, pasta, carving and dessert stations, bottomless mimosas and a Bloody Mary Bar. www.tanzyrestaurant.com.
Phoenix's Rico's American Grill at Pointe Hilton Squaw Peak is hosting a Mother's Day brunch buffet featuring carving stations with herb and mustard-crusted leg of lamb and slow-roasted turkey and much more. www.ricosag.com.
Different Pointe of View at Pointe Hilton Squaw Peak atop North Mountain in Phoenix brings diners an elegant Mother's Day brunch that will include carving, grill, and waffle and frittata stations, as well as organic baby vegetables, citrus poached shrimp and snow crab claws along with a wide spread of seafood offerings. www.pointehiltonsquawpeak.com.
A special Southwest-inspired brunch will take place at Scottsdale's El Chorro. Entrees include green chile chicken enchiladas and carved-to-order New York strip loin with au jus and horseradish cream. www.elchorro.com.
Alchemy at the newly reopened CopperWynd Resort and Club in Fountain Hills serves up a special chef-inspired buffett with carving stations, specialty entrees, plenty of fresh seafood and much more. www.copperwynd.com.
Frank & Albert's and Wright's at the Biltmore at Phoenix's Arizona Biltmore will each whip up their own tempting Mother's Day meals, from a Champagne brunch to a three-course dinner. www.arizonabiltmore.com.
Moms will receive 50 percent off tasty treats at Cool Gelato Italiano in Scottsdale on Mother's Day with any purchase. www.coolgelatoitaliano.com.
Moms that enjoy their Mother's Day dinner at The Stockyards will be treated to a complimentary $25 gift certificate to be used at a later date. www.stockyardssteakhouse.com.
The Capital Grille hosts a very special brunch with lobster eggs Benedict, Kona-crusted tenderloin at much more at its Scottsdale location. www.thecapitalgrille.com.
Ring in Mother's Day with brunch at District American Kitchen & Wine Bar at Sheraton Phoenix Downtown Hotel from 10 a.m. to 3 p.m. Moms can enjoy a raw bar, a bottomless bloody Mary bar, bottomless mimosas and more. www.districtrestaurant.com.
Phoenix's Sheraton Crescent hosts a Mother's Day brunch with a traditional breakfast, a seafood display with smoked salmon, jumbo shrimp, and oysters, a chef's cheese and fruit display and much more. www.sheratoncrescent.com/mothersday.
Mother's Day at Sapporo includes a special menu, opening up the teppanyaki tables and offering a complimentary sangria, aptly named "Mother's Little Helper." www.sapporoscottsdale.com.
ZuZu at Scottsdale's Hotel Valley Ho is offering the regular brunch menu from 6 a.m. to 3 p.m., with several specials available from 11 a.m. to 3 p.m. in honor of Mother's Day. www.hotelvalleyho.com.
Mother's Day brunch at Taggia at Scottsdale's Firesky Resort & Spa features gnocchi, brioche French toast, Wild King salmon and much more. www.taggiascottsdale.com.