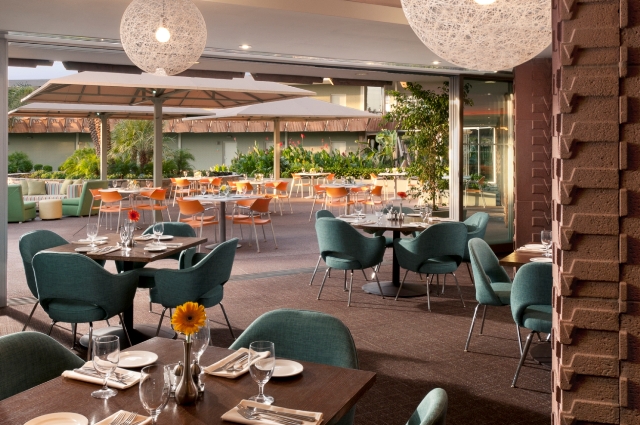 On Feb. 27, ZuZu at Hotel Valley Ho will welcome a very special guest during its always-fun Monday Night Chef's Table: Moet Hennessy. The delectable multi-course feast will kick off with a conversation from the chef, the amazing Charles Wiley, and a Moet Hennessy rep.
Here's a peek at Chef Wiley's menu, along with Moet Hennessy wine pairings:
Seared Diver Scallop
warm orange braised fennel, Meyer lemon oil and Tuscan kale
Chateau De Sancerre
Lamb Salad
baby arugula, pine nuts, (Rouge et Noir) petite dejeuner and razz cherry vinaigrette
Terrazas Reserva Malbec Mendoza, Argentina
Slow-Roasted New York Strip
fingerling potatoes and white asparagus
Casa Lapostolle "Cuvee Alexandre" Cabernet Sauvignon, Colchagua Valley;
Chile Newton "Red Label" Cabernet Sauvignon, Spring Mountain
Chocolate Truffle Cake
The Monday Night Chef's Table starts at 6:30 p.m. on Feb. 27. It is $56 per person plus tax and gratuity. Feel like turning your night out into a sleepover? With a Chef's Table receipt, Hotel Valley Ho's lovely signature guest rooms are offered at a special price of $159 (based on availability). To make reservations, call 480.421.7997. www.cafe-zuzu.com.