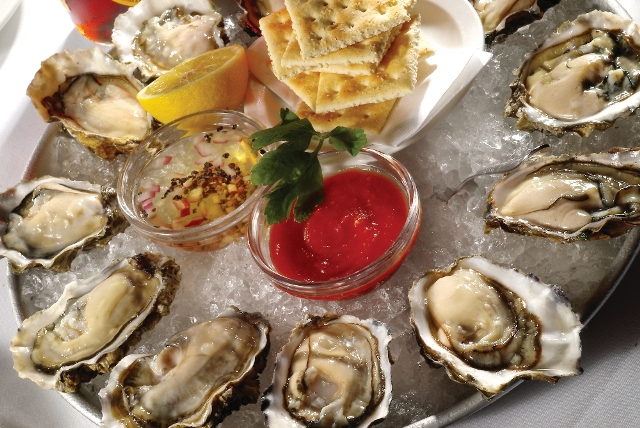 Thanks to the New Orleans Saints' win at Sunday's Super Bowl, I'm thinking that Mardi Gras is going to be extra awesome this year in Louisiana. However, Scottsdale dwellers can revel in the good time as well–without hopping on a plane, beads in hand. On Tuesday, Feb. 16, Eddie V's Prime Seafood at Market Street at DC Ranch and Scottsdale Waterfront's Wildfish Seafood Grille will gear up for a fun Mardi Gras celebration, complete with tons of delicious eats, of course. Instead of a Fat Tuesday parade, Scottsdale visitors and residents can enjoy a "food carnival" complete with authentic Southern cuisine and plenty of charm.
Wildfish Seafood Grille's Executive Chef Adam Price will prepare seafood favorites including:
 North Atlantic and Pacific Oysters
 Gulf Shrimp Cocktail
 Five onion crusted black cod with a tomato basil fondue
 Sautéed Gulf Snapper Filet, Meuniere Style or Almondine
 Crab-Stuffed Colossal Shrimp Grilled with Red Chile Vinaigrette
 Two ½ lb. broiled West Australian Lobster Tails with Drawn Butter & Lemon
Eddie V's Executive Chef Brian Feirstein will serve up New Orleans-style offerings including:
 Louisiana Oysters
 Salt and Pepper Gulf Shrimp
 Broiled Oysters with Spinach and Artichoke Fondue
 Shrimp and Shitake Fritters with red pepper jelly, mango & jicama slaw
 Tower of Iced Shellfish including four chilled colossal shrimp, four New England Jonah Crab Claws, and eight freshly shucked Louisiana Oysters
Traditional holiday cocktails including mojitos, bloody marys and mint juleps will be available upon request. The Mardi Gras celebration begins at 4:00 p.m. at either location. Eddie V's Prime Seafood will serenade guests with live music in the "V" lounge while Wildfish Seafood Grille will celebrate the holiday with seating available at the raw bar and community tables.
Wildfish Seafood Grille, 7135 E. Camelback Rd., Scottsdale, 480.994.4040, www.wildfishseafoodgrille.com. Eddie V's Prime Seafood, 20715 N. Pima Rd., Scottsdale, 480.538.8468, www.eddiev.com.