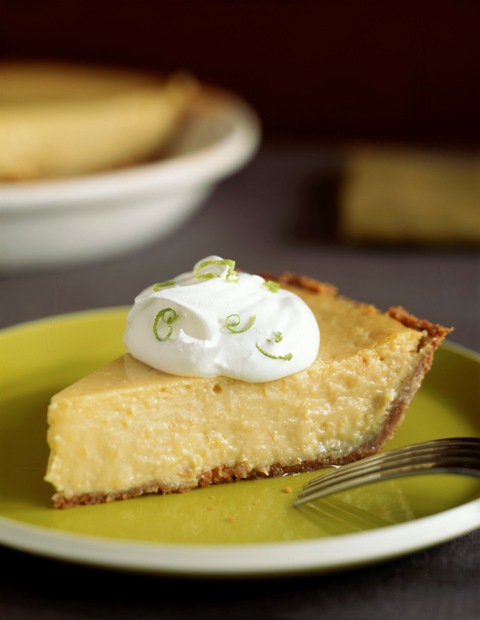 March is turning out to be a busy month for Morton's The Steakhouse. Read on to the learn about the Pi/Pie Day special and a special Ford & Haig Cigar Dinner.
Who knew that math could be so delicious? March 14 is National Pi Day (as in 3.14159265….). In commemoration of Pi Day, Morton's The Steakhouse is having its very own Pie Day. The restaurant will mark the occasion at its Phoenix and Scottsdale locations by offering a delicious slice of key lime pie for only $3.14. The Pie Day offer is good either in the dining room or bar.
Then, on March 25, Morton's Scottsdale is hosting a four-course Ford & Haig Cigar Dinner. (Ford & Haig, located in Scottsdale, is Arizona's oldest tobacco store. It's been in business for more than 50 years.) Guests will enjoy the following menu:
First Course
Jumbo Lump Crab Cake, Mustard Mayonnaise
Luna "Freakout," Chardonnay/Pinot Grigio Blend, Napa 2007
Second Course
Chopped Salad, Dijon Vinaigrette
Luna "Freakout," Chardonnay/Pinot Grigio Blend, Napa 2007
Third Course
Filet Mignon, Béarnaise Sauce
Twice Baked Potato
Grilled Jumbo Asparagus, Balsamic Glaze
Colores Del Sol, "Reserva," Malbec, Mendoza 2008
Fourth Course
Fresh Seasonal Berries, Sabayon Sauce
Chateau Ste. Michelle, Ethos, Late Harvest White Riesling, Columbia Valley, 2005
The following cigars, from local Ford & Haig, will also be available:
CAO Gold: CAO Gold is a mellow blend that was counted among the first premium lines in the CAO portfolio of blends. A mild to medium-bodied Nicaraguan premium.
CAO L Anniversaire Maduro: Hailed as one of the best maduros ever made, the CAO L'Anniversaire Maduro is a box pressed cigar with a rich full-flavored aroma. The consistency is dead on from box to box and the finish is smooth and strong consisting of robust earthy flavors nuances of cinnamon.
CAO La Traviata: CAO La Traviata is a full-bodied, full-flavored cigar that combines an Ecuadorian Habano wrapper with a Cameroon binder and incorporates two different ligero filler tobaccos from the Pueblo Nuevo farm in Nicaragua and the Dominican Republic. Blogger Gary Manelski says, "The flavor bombards the palate with intense, rich notes of cedar, anise and leather, evolving along the way into a lush and creamy finish."
The four-course dinner is $99 per guest, inclusive of tax and gratuity. The dinner starts at 6:30 p.m. and it will be served on the patio. To RSVP, please call Scottsdale Sales & Marketing Manager Sylvanna Holt at 480.368.5416. The Shops at the Esplanade, 2501 E. Camelback Rd., Phoenix, 602.955.9577; 15233 N. Kierland Blvd., Scottsdale, 480.951.4440. http://www.mortons.com/.