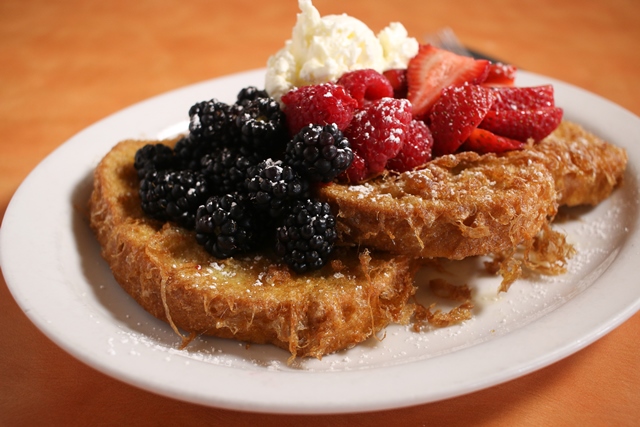 Photo credit: Joanie Simon
It is the most important meal of the day, after all. So why not devote an entire weekend to it? The second-annual Arizona Breakfast Weekend takes place July 28-31. Diners will enjoy special dishes at breakfast and brunch spots offered at $7, $10 and $15 price points.
Each restaurant that participates will offer a signature dish or combination that corresponds with the price point. Some restaurants may choose to offer a "breakfast for dinner" option.
"Our inaugural Arizona Breakfast Weekend was a huge hit, and we know this year will be even tastier," said Arizona Restaurant Association president and CEO, Steve Chucri.  "It gives restaurants the opportunity to expand or even break into breakfast and brunch menus. If this is your first Arizona Breakfast Weekend experience, you can expect to experience the same culinary diversity, excellence and innovation for which Arizona Restaurant Week is known but with the added benefit of starting off the day with us."
Confirmed restaurants include Wildflower Bread Company, Rusconi's American Kitchen, Original Breakfast House and The Market Restaurant + Bar by Jennifer's. More than 40 restaurants participated last year, and it is anticipated that the number will increase to over 50 this year. A full list of participating restaurants and menus will be available at www.arizonabreakfastweekend.com.