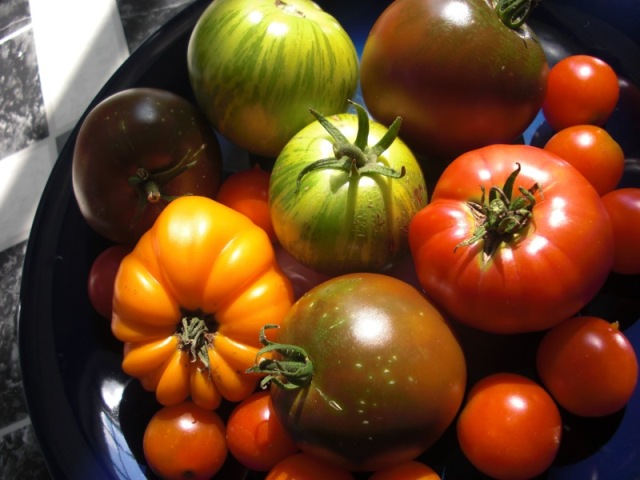 A four-course meal in the (almost) summertime just doesn't seen all that tempting. However, NOCA in Phoenix, will be hosting a light, refreshing tasting menu that spotlights heirloom tomatoes. This Thursday, June 11, NOCA will host four delicious, summer-friendly courses. Here's what to expect:
First Course
Tri-Color Heirloom Gazpacho
Marcona Almonds, Avocado Mousse, Queen Creek Olive Oil
Txomin Etxaniz Txakoli 2007
Second Course
Chitarra
Heirloom Pomodoro, Pecorino
Raphael Palacios Godello "Louro de Bolo" 2007
Third Course
(choice of)
Flat Iron or Halibut
Vine Smoked Tomato Jam, Tomato Mozzarella Salad
Gaja Promis 2006
Maysara Pinot Noir 2007
Dessert
Tomato Gazpacho
Strawberry, Lime, Vanilla
Torbreck Muscat Blanc "Bothie" 2008
-Additional Courses-
Butter Poached Lobster Tail ($20 Supplement)
Heirloom Tomato Ragu, Tomato Gastrique, Tomato Foam
Nora da Neve Albarino 2006
Big Eye Tuna Crudo ($12 Supplement)
Tomato Gelee, Tomato Confit, Basil Oil, Basil Seeds
Selbach "Fish" Riesling 2007
As a gazpacho fan, I am overjoyed to see the dish featured twice on the menu–once in a savory form, once as a sweet dessert. NOCA's Heirloom Tomato tasting menu is $50, and an additional $25 for wine pairings. 3118 E. Camelback Rd., Phoenix, 602.956.6622, http://restaurantnoca.com/.