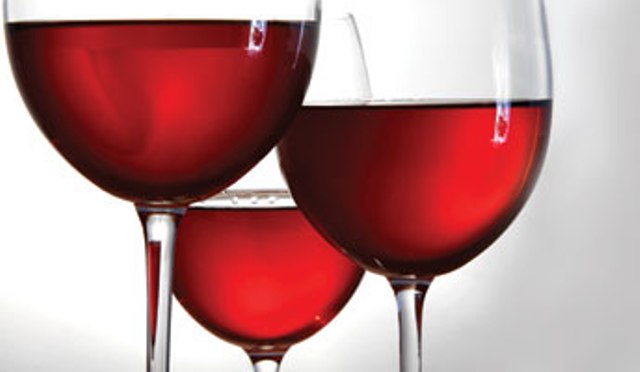 It's hard to believe that the Valley's culinary festival season is nearly upon us again. To kick us off, there's a new culinary event to put on your radar (and not only is tasty food and wine involved, but so is an amazing cause). On Feb. 18, the first annual Taste of Hope will take place at Biltmore Fashion Park and proceeds will go to supporting cancer, diabetes and HIV/AIDS research, treatment and education programs at City of Hope. Taste of Hope will feature food and wine throughout the evening, with a VIP Sponsor tasting from 6–7 pm and a VIP Sponsor after party from 10–11 pm. "We are thrilled to launch an annual event that will bring food and wine lovers and City of Hope supporters together," said Michele Shipitofsky, director of development for City of Hope. "We hope to raise awareness and support for the need to quickly turning scientific discoveries into new medical therapies for patients with cancer and other life-threatening diseases."
Advanced tickets are $65 per person and $100 per couple. Tickets at the door are $90 per person. All proceeds collected from the admissions tickets will be donated to City of Hope. Sponsors include Pederson Group, FoodiesLikeUs.com, Casino Arizona and Biltmore Fashion Park. And, so far, the list of featured restaurants looks mighty good. Featured restaurants include Arizona Biltmore Resort & Spa, Brandy's, BLT Steak, Christopher's Restaurant and Crush Lounge, CPK, Espresso Italia, Mabel's on Main, Nine 05, POSH, Sam's Café, SKYE, Steamer's Seafood, Stingray Sushi, True Food Kitchen, Wrigley Mansion and Zinc Bistro. Taste of Hope will take place at Biltmore Fashion Park is located at 2502 E. Camelback Rd. in Phoenix. Taste of HOpe will take place outdoors so the attire is evening casual. To purchase tickets for Taste of Hope, visit http://www.cityofhope.org/giving/regional-fundraising-offices/phoenix/taste/Pages/default.aspx.
About City of Hope
City of Hope is a leading research and treatment center for cancer, diabetes and other life-threatening diseases. Designated as a Comprehensive Cancer Center, the highest honor bestowed by the National Cancer Institute, and a founding member of the National Comprehensive Cancer Network, City of Hope's research and treatment protocols advance care throughout the nation. City of Hope is located in Duarte, Calif., just northeast of Los Angeles, and is ranked as one of "America's Best Hospitals" in cancer and by U.S.News & World Report. Founded in 1913, City of Hope is a pioneer in the fields of bone marrow transplantation and genetics. For more information, visit www.cityofhope.org.