Whether for business or pleasure, sitting down to a good meal brings everyone together.
Balance your day and take a delicious lunch break at Houston's at The Shops at Hilton Village. The Scottsdale restaurant is a favorite among Valley residents for its delectable American fare in an upscale setting.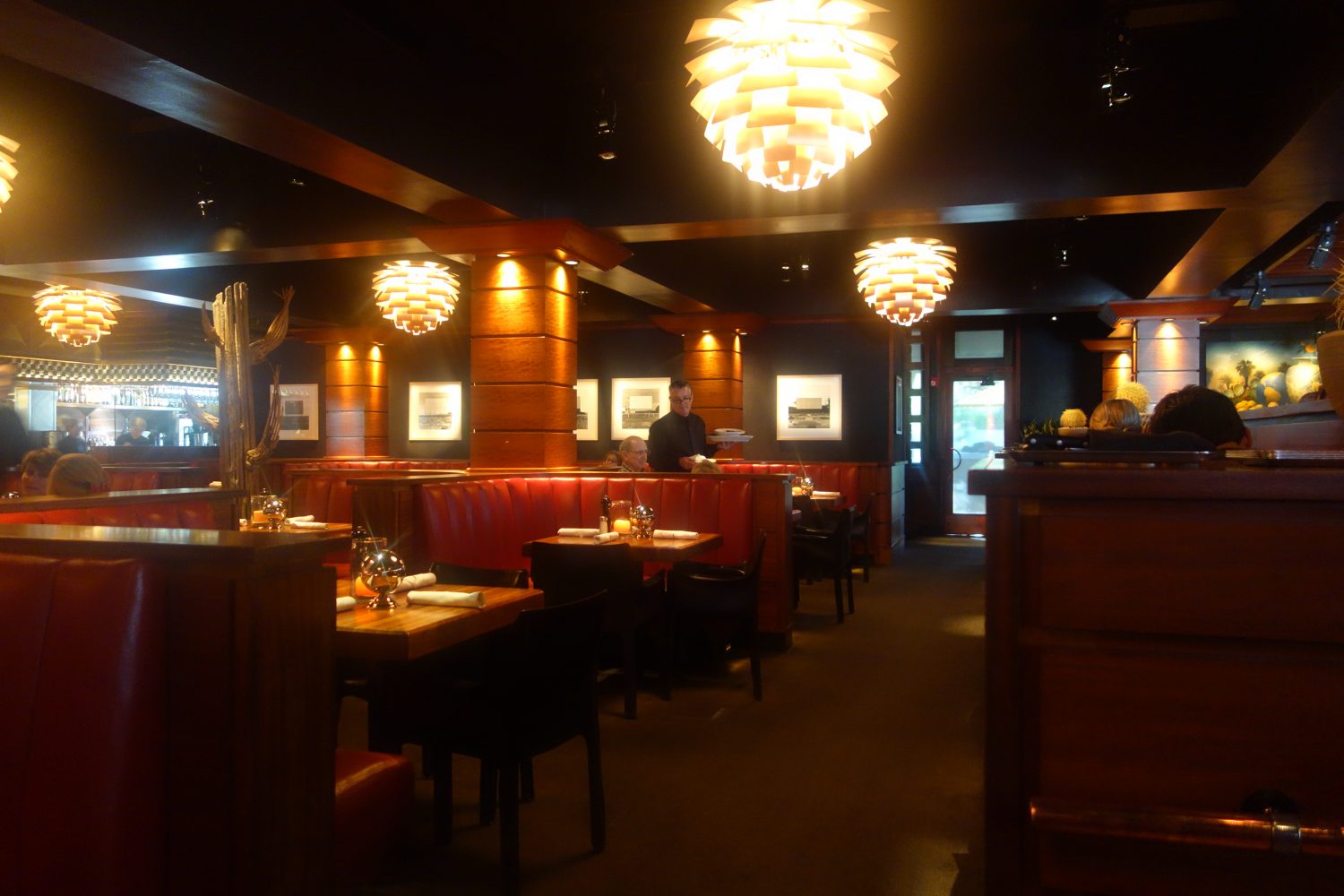 Starters like the restaurant's signature Chicago-style Spinach and Artichoke Dip with salsa and sour cream or the Chilled Jumbo Shrimp with cocktail and rémoulade sauces will leave your mouth watering for the main course.
Lighter offerings include refreshing salads, like the Thai Steak & Noodle Salad with marinated filet or crispy chicken with avocado, mango and pancit noodles, or the emerald Kale & Rotisserie Chicken Salad with fresh herbs and roasted peanut vinaigrette.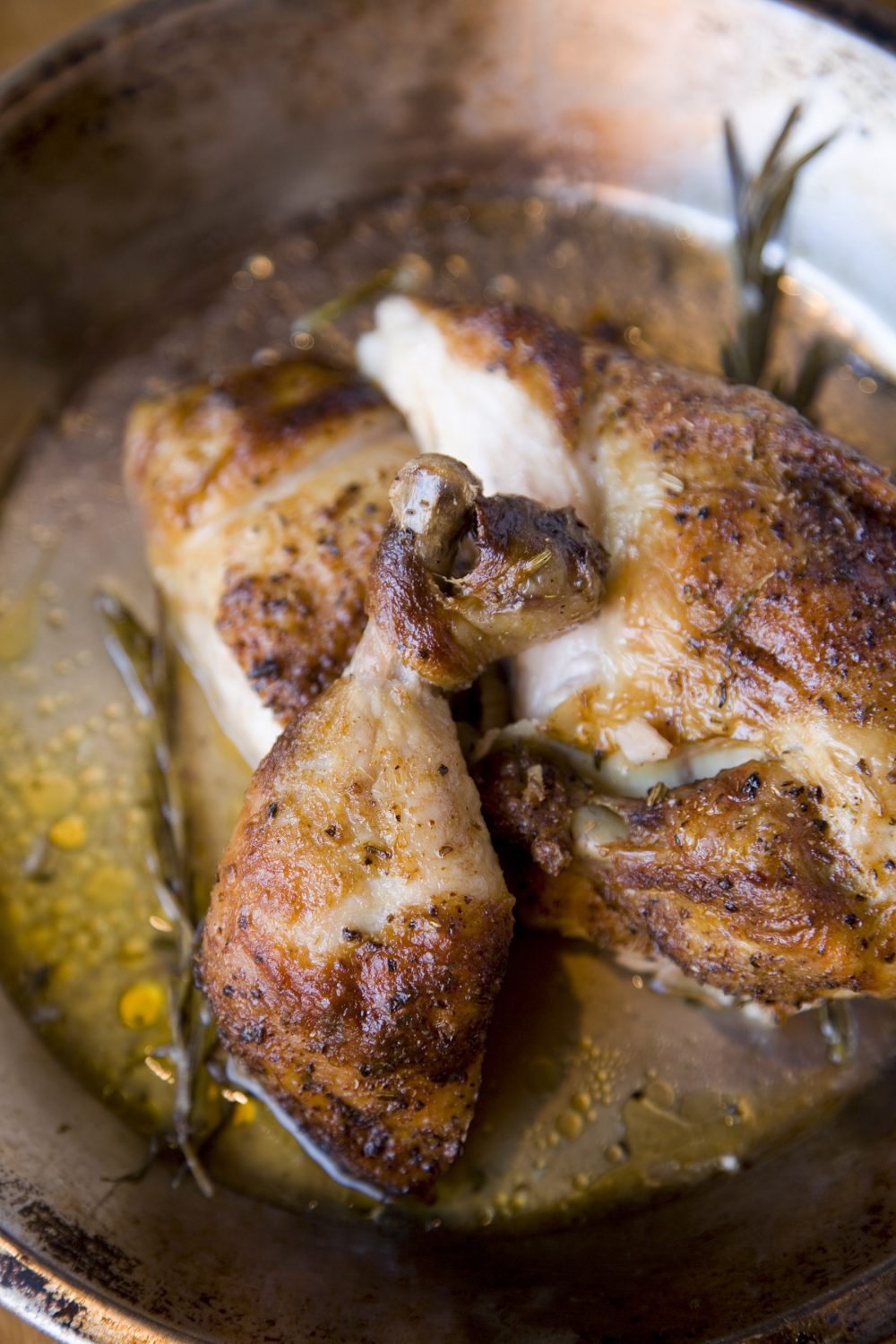 The restaurant's classic Cheeseburger is a can't-miss, while the House-Made Veggie Burger will delight vegetarians. House specialties include the pan-seared Scottish salmon, Rotisserie Chicken slow roasted with crushed herbs and the Hawaiian Rib-Eye with pineapple sesame ginger marinade.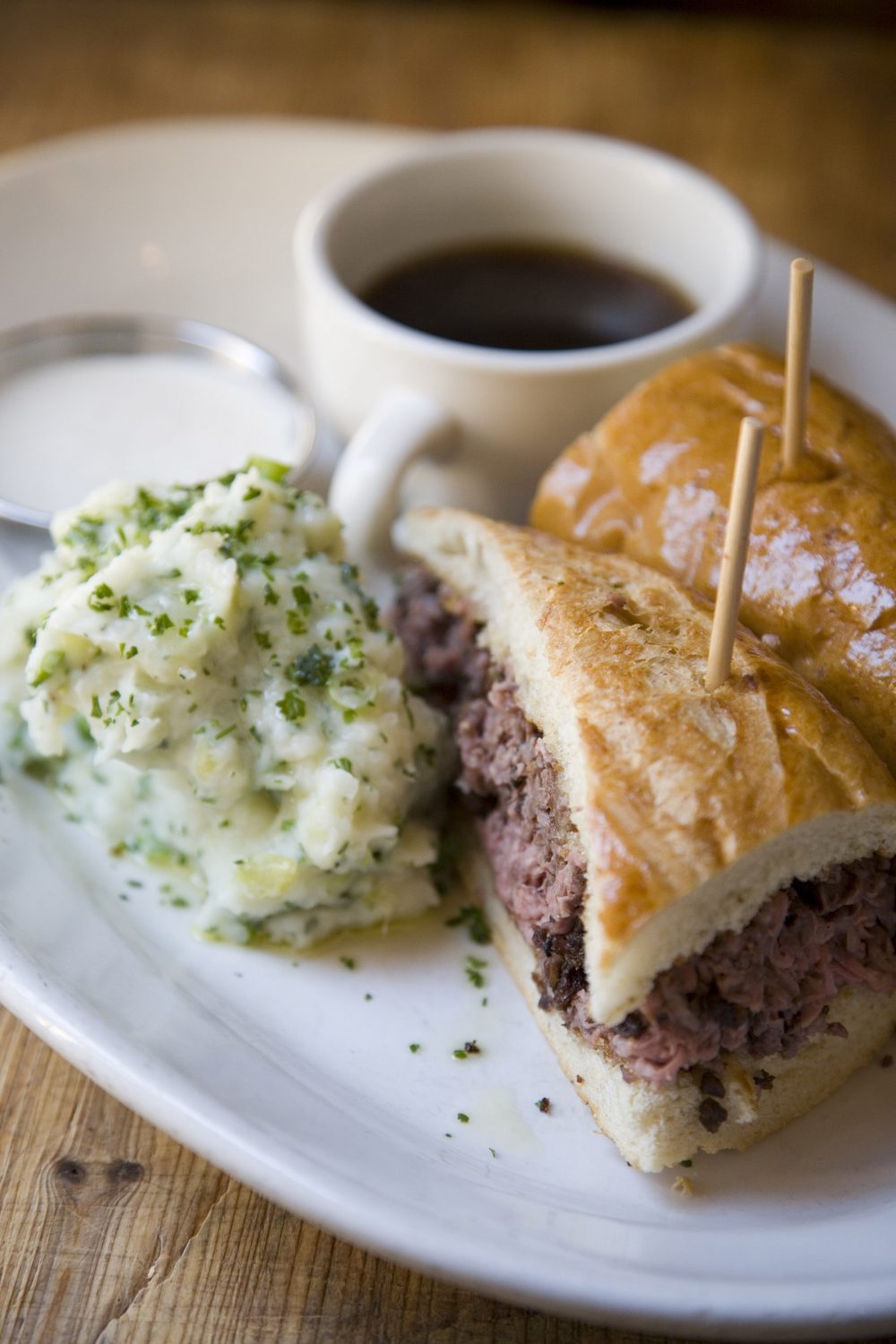 The cozy environs of polished wood, soft lighting and punches of southwestern décor along with impeccable service make so you can enjoy your meal and company.
To view Houston's full menu, please click here.
For dinner, look no further than Bink's Kitchen + Bar at The Shops at Hilton Village for the best in locally sourced, farm-to-table dining.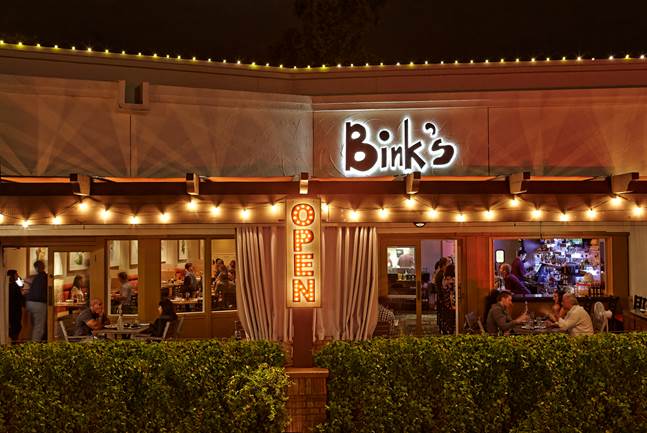 Bink's Kitchen + Bar is a casual dining creation from James Beard award finalist, Chef Kevin Binkley. Bink's menu is made with the belief of serving up healthy options without sacrificing flavor. The menu boasts artisanal and house-made ingredients with additional effort placed on partnering with local farmers, ranchers and other suppliers who are committed to quality as well as responsibility.
From handcrafted cocktails to the main course, Bink's is committed to local, farm-to-table cuisine. Guests are invited to get cozy in the casual bistro interior or enjoy dining alfresco on the open patio.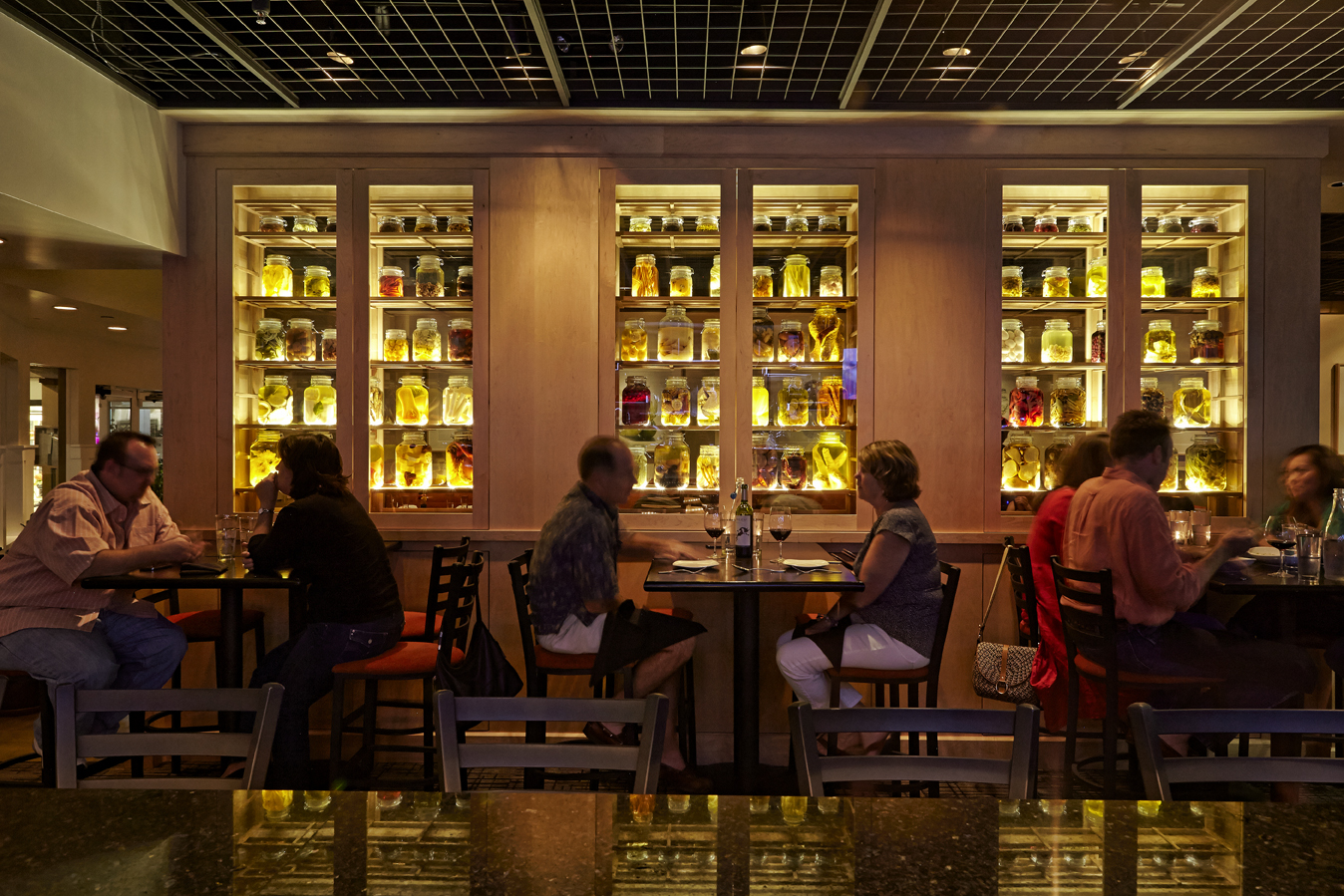 In the welcoming bar area, start with a fresh seasonal cocktail that's crafted with only the freshest, local and in-season ingredients. For instance, the "Three" cocktail mixes St. George green-chili vodka with a refreshing blend of Mathilda peche, fresh carrot juice, lemon and ginger syrup.
You'll easily get in your daily serving of veggies with Bink's can't-miss seasonal vegetable selection that's sourced from all local produce. Guests can currently savor chorizo-stuffed dates with green onion and lime sour cream, Abby Lee tomatoes with basil, Maldon sea salt and red wine vinaigrette, or Chef Brinkley's favorite, grilled summer squash with chèvre, piquillo pepper and chimichuri.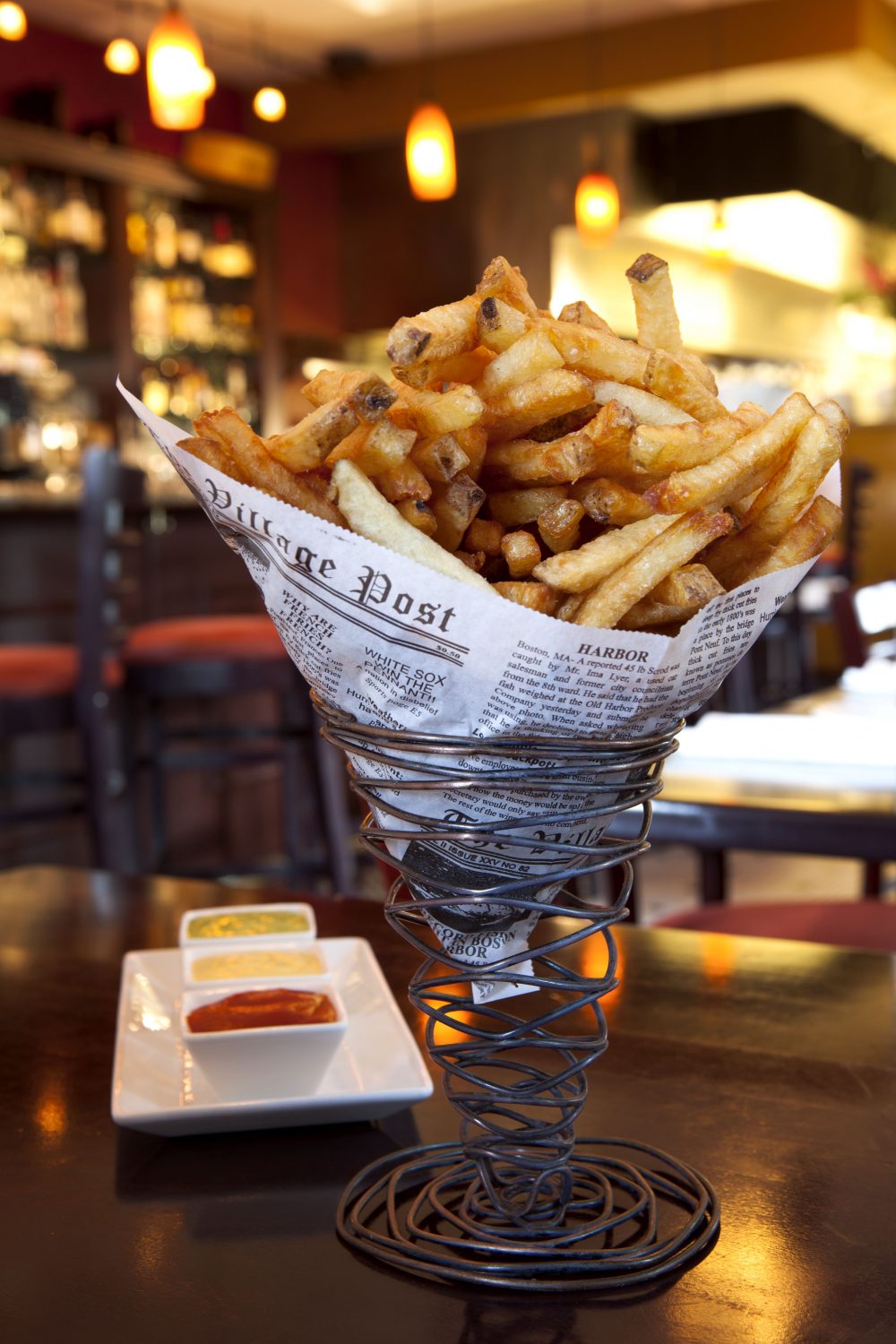 Appetizers like the French Fries served with sauce vert, truffle ketchup and aioli are a fan favorite, while the Stuffed Anaheim Chili with green chili braised pork, cilantro, farm egg and charred lemon vinaigrette will surely satisfy.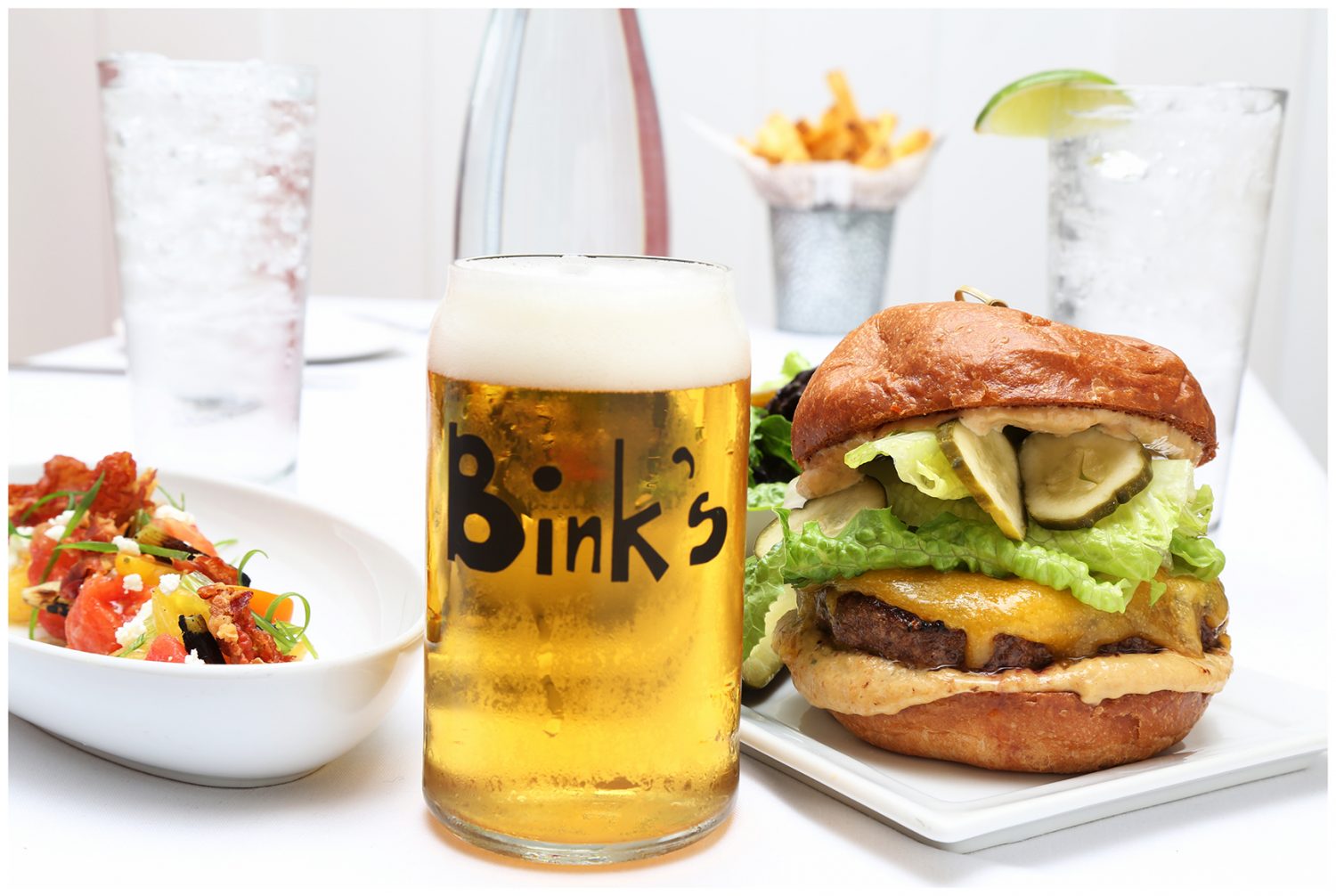 For the main course, standout specialty entrées include the 5 Spice Duck Breast with grilled grapes in port vinaigrette or the AZ Grass-Raised Hamburger with spicy pickles and smoked caramelized onion mayo smothered on a crisp brioche bun.
To view Bink's Kitchen + Bar menu, please click here.