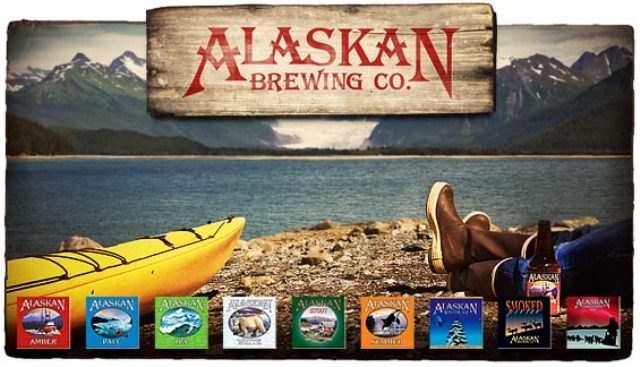 On Aug. 30, at 6:30 p.m., beer enthusiasts are invited to enjoy a beer-pairing dinner at Phoenix's District American Kitchen & Wine Bar, featuring the delicious craft brews of Alaskan Brewery Company. The one-night-only, four-course feast (plus appetizers) is $60 per person all-inclusive.
Take a look at the four courses:
First course is a strawberry and spinach salad topped with warm goat cheese, marcona almonds and hatch chili vinaigrette. It well with the Alaskan Brewery India Pale Ale (IPA) because of its honey gold color and fruity, citrus aroma and refreshing finish.
Second course features crispy skinned fish served with cauliflower creatively served two ways. This dish will be paired with the Alaskan Brewery White Ale, which is a Belgian-style witbier or "white beer," with a soft, sweet base and unique aromas of coriander and orange peel.
Third course is an herbed lamb roulade with a thyme and shallot demi served with a red potato risotto. Hand-selected from the restaurant's rooftop herb garden, thyme adds a slightly minty flavor and a dry aroma to the dish. The Alaskan Brewery Amber pairs nicely with this course with its rich, malty and balanced flavor profile. Alaskan Amber ferments slower and at cooler temperatures than most ales. This slow fermentation process helps condition the flavors resulting in its overall
smoothness.
Fourth course features a bittersweet truffle bar made of mesquite oatmeal and served with guajillo chili ice cream. This final course also pairs well with the Alaskan Brewery IPA because of its fruity, citrus aroma, which nicely balances the spice of the guajillo chili.
To reserve your spot at District's Alaskan Beer Dinner, e-mail districtrestaurant@sheraton.com.