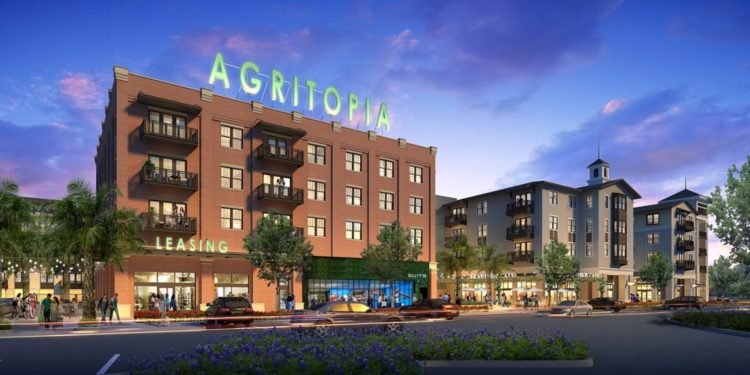 Agritopia Farm is an 11-acre urban farm located right in the middle of busy Gilbert. With acres of row crops, citrus, peaches, and Medjool dates it has a lot to share with the community.
The farm sells its produce through a Community Supported Agriculture (CSA) program, at their Farm Store (located at 3000 E. Ray Rd. in Gilbert), and via their online store (www.agritopiafarm.com).
The Winter growing season is abundant in the desert and this is one of the best times to share in the farm's bounty with produce like carrots, beets, broccoli, cauliflower, lettuce and more being harvested from the farm fields on a daily basis.
Community Supported Agriculture is a mutually beneficial partnership whereby community members purchase a share of a farm's harvest and then receive a weekly box of produce that is their share of the harvest.
This commitment allows the farm to plan for the seed, resources, and labor needed to get through the growing season, and likewise, the community member has ensured a steady supply of locally grown, freshly harvested produce. It's a win-win!
Agritopia Farm offers two different CSA memberships; Family and Individual starting at $243.60 for 12 weeks of produce. Each week, members will receive 6-9 different items – all seasonal and grown at Agritopia Farm. Family memberships are enough produce to last a family of 4-5 for one week, or friends to share. An individual share is enough for 1-2 people for an entire week.
Additionally, Agritopia Farm partners with other local farms, ranches, and food purveyors to offer add-on items like beef, eggs, raw milk, bread, and chocolates – these can all be added to your weekly CSA subscription. The farm has multiple pick-up options throughout the week to suit your schedule.
And…for the first time ever, Agritopia Farm is offering home delivery of its CSA shares to the 85295 and 85296 zip codes.
Gilbert has a strong agricultural history, and farm-fresh produce is still available amidst the hustle of downtown Gilbert. Nothing is better than produce that comes right from the farm and is grown in your own community – share in the Agritopia Farm harvest this Winter.
Get more information at: www.agritopiafarm.com