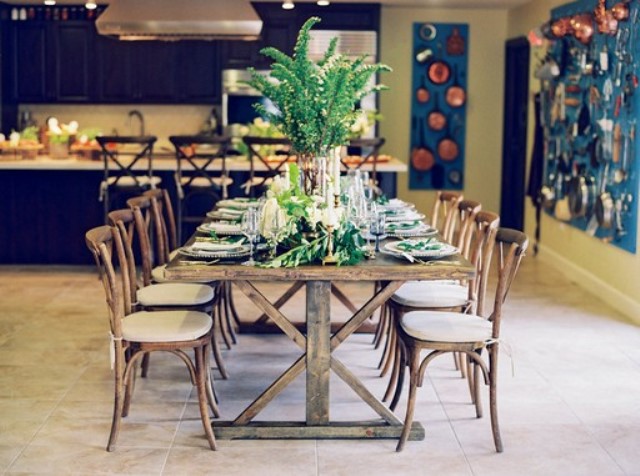 The 2018 Chef's Secret Garden Dinner Series lineup at Omni Scottsdale Resort & Spa at Montelucia is now available. The series is one of the must luxurious and unique dining experiences in the Valley, which showcases visiting distilleries and winemakers from across the country alongside a multi-course feast from Executive Chef Marcos Seville. Plus, the dinner takes place in the resort's unique indoor/outdoor space which features a demonstration kitchen, the Chef's Kitchen.
New for 2018, frequent diners are invited to try out the Chef's Kitchen Season Pass. The pass allows 12 tickets to any 2018 Chef's Secret Garden Dinner Series  event for $1,100 (savings of $22) or six tickets to any of the events for $660 (savings of $60). (Tickets are non-refundable and may be used at any 2018 dinner event based on availability. Reservations are required in advance. No discounts or other promotions will apply. Gratuity and taxes are additional and charged at the time of use.)
Reservations available by calling 480.627.3111 or e-mailing haley.hill@omnihotels.com. Each dinner starts at 6 p.m.
JANUARY – Surf & Champagne
Tuesday, January 16 | $130 per person
FEBRUARY – Desert Botanicals Inspired Cocktails & Cuisine
Tuesday, February 27 | $110 per person
MARCH – Taste of the Taqueria & Local Craft Beer
Thursday, March 29 | $60 per person
APRIL – Local Purveyors "Earth Day" Menu & Arizona Wines
TBD | 6:00 p.m. | TBD per person
MAY – A Taste of Spain – Tapas, Paella & Spanish Wines  
TBD | 6:00 p.m. | TBD per person
JUNE – National Bourbon Celebration in Honor of Dad  
TBD | 6:00 p.m. | TBD per person
JULY – Rosé & Gluten Free Dishes 
TBD | 6:00 p.m. | TBD per person
AUGUST – A Tribute to Julia Child  
TBD | 6:00 p.m. | TBD per person
SEPTEMBER – Hunger Awareness Month in Support of St. Mary's Food Bank
TBD | 6:00 p.m. | TBD per person
OCTOBER – Dia De Los Muertos Celebration
TBD | 6:00 p.m. | TBD per person
NOVEMBER – Scotch & Tobacco
TBD | 6:00 p.m. | TBD per person
DECEMBER– Spanish Holiday Traditions
TBD | 6:00 p.m. | TBD per person