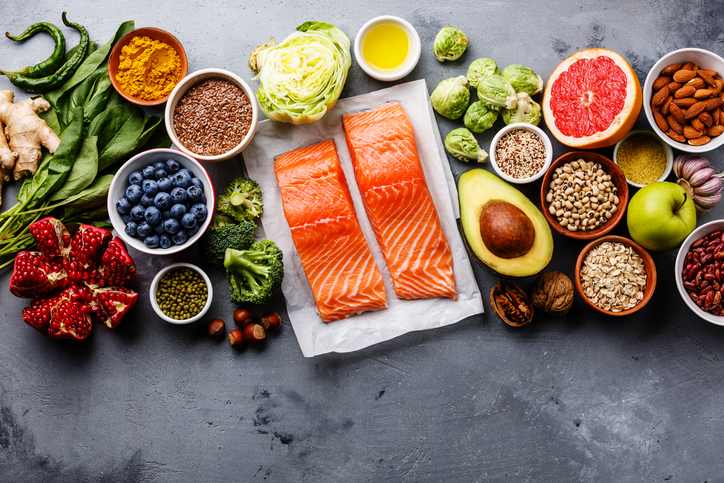 You've likely seen lots of articles with tips for leading a healthy lifestyle. One topic that is not often reported: how inflammation affects the heart and what foods can help reduce it.
Inflammation is not always a bad thing – it's part of our body's immune response to illness or injury. It helps fight off germs and facilitates healing, but it can also have an adverse effect on the heart. It can irritate blood vessels, promote the growth of plaques, and in worse case scenarios, loosen plaque in the arteries and trigger blood clots.
The good news is that certain foods can help reduce inflammation, and in many cases, simple recipe changes can make a big difference in keeping your heart healthy.
Some of the more common anti-inflammatory foods include:
Beans are an easy replacement for meat. Not only are they filling, they're cholesterol-free and they're rich in protein, fiber and B vitamins.
Fatty fish, such as salmon, trout, sardines and mackerel, have omega-3 nutrients that help reduce inflammation.
Whole grains, such as bulgur, quinoa, rye, barley and oats, are healthier than refined grains, which have been milled to remove the bran and germ. Avoid white flour, white bread, white rice and degermed cornmeal.
Spices such as turmeric and garlic, can be used in sauces, dressings and sprinkled into dishes to add flavor and work to reduce inflammation.
Foods that are high in flavonoids, such as apples, citrus fruits, onions, soy products, coffee and tea, inhibit inflammation.
When feeding your heart, keep in mind that preparation is the key to success. Stay away from processed foods and watch your sodium intake. For example, some salsas and dressings can be very high in sodium. Choose fresh meat and vegetables over frozen or canned. Don't be afraid to use real butter sparingly – olive oil is a good alternative. Remember, heart disease does not discriminate, affecting both men and women. —Chef Craig Winkler, chef at Abrazo Arizona Heart Hospital and Abrazo Arrowhead Campus