If you've ever dreamed of owning, or just stepping foot in, one of the many mountainside homes in Paradise Valley (we all have), then get ready to book your next staycation.
Sanctuary Resort & Spa not only has an assortment of suites and casitas, they also have a collection of eight private homes available to rent that are hands-down, more stunning than you can imagine. From contemporary, chic retreats to a desert oasis, these homes sit mountainside with the ultimate in views, and they all come with the luxury amenities offered at the resort. A two-night minimum stay is required, but let's be real, we're looking to book a stay for the whole year.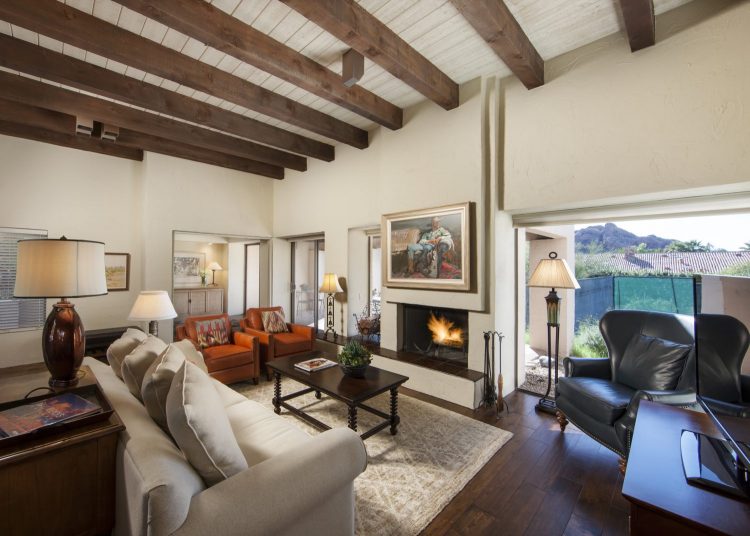 4 Bedrooms
Price per night: May: $3,150 | June – Aug: $1,650 | Sep – Dec: $2,150
Southwestern decor, an adobe-style design and hardwood floors bring out the desert vibes in this 3,000-square-foot four-bedroom home. Enjoy the outdoors with a spacious patio with Jacuzzi, a private tennis court and views of Camelback Mountain.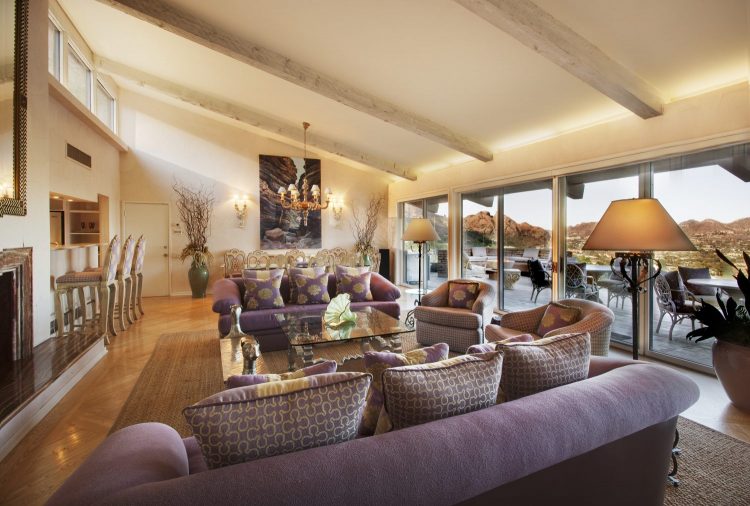 5 Bedrooms
Price per night: May $3,650 | June – Aug $2,500 | Sep – Dec $3,650
Panoramic views take over in this stunning home which features a stone-paved, multi-level furnished patio, a fire bowl, a pool, hot tub and private tennis court.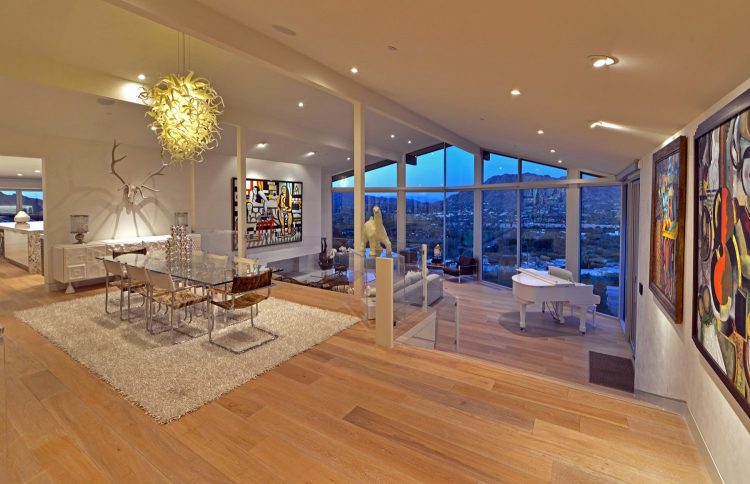 3 Bedrooms
Price per night: May $3,500 | June – Aug $2,800 | Sep – Dec $3,900
Take in towering views with floor-to-ceiling windows in this penthouse-like home that spans 6,000 square feet. Bright white features and sleek furnishings make this contemporary home an oasis of relaxation. Dine indoors or outdoors, post up in the movie theater or take a plunge in the pool overlooking the city.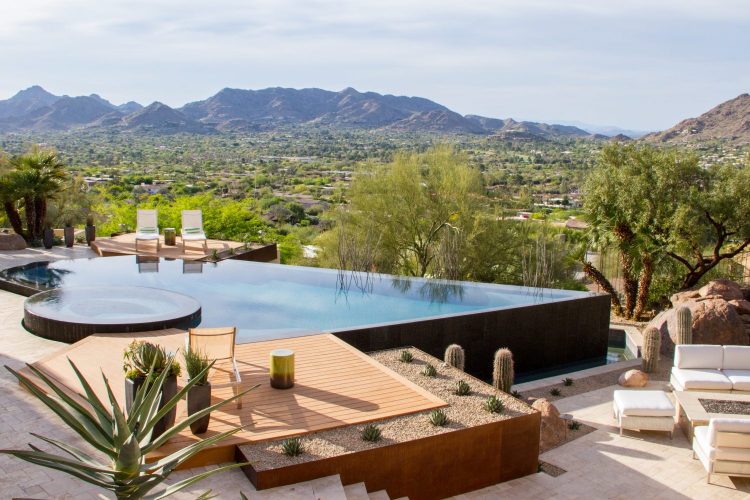 4 Bedrooms
Price per night: May $3,900 | June – Aug $2,800 | Sep – Dec $3,900
Recently remodeled, this 4,800-square-foot home features a courtyard, earth tones and spacious areas perfect for entertaining. The home has a master suite and additional bedroom in the main residence and two more bedrooms in a separate guest casita. Outdoors you'll find a 360-degree infinity-edge hot tub and pool, a fireplace and seating areas.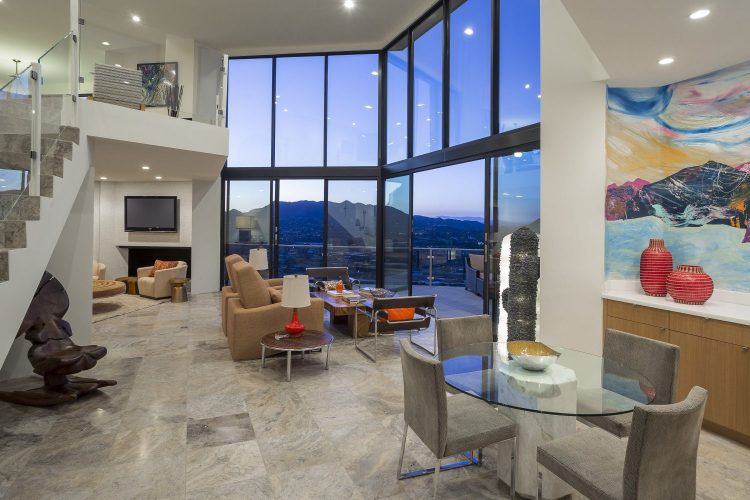 4 Bedrooms
Price per night: May $3,200 | June – Aug $2,500 | Sep – Dec $3,650
Fans of Frank Lloyd Wright and his stunning designs will love this 5,500-square-foot home that was designed by his associate Christopher Yager. Recently renovated, the multi-level home has its original floor-to-ceiling windows that offer panoramic views and chic concrete staircases. Take in the views on the deck or unwind in the indoor-outdoor shower, oversized soaking tub or secluded master suite.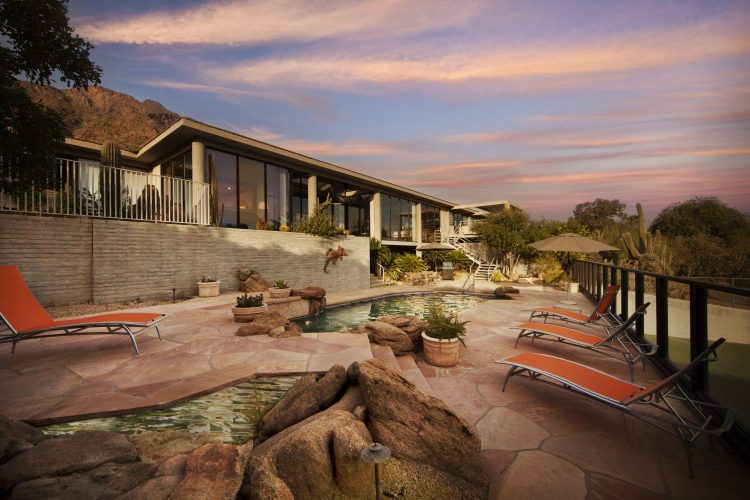 3 Bedrooms
Price per night: May $3,200 | June – Aug $2,500 | Sep – Dec $3,650
An open-floor plan makes this 4,400-square-foot home perfect for gatherings and its floor-to-ceiling windows make it great for views. Enjoy a large kitchen and dining area with wet bar, a living room with fireplace, a private tennis court, a private pool and a shaded, furnished patio ideal for al fresco dining.
4 Bedrooms
Price per night: May $2,300 | June – Aug $1,650 | Sep – Dec $2,150
This artsy, modern home is decked out in contemporary decor. From floor-to-ceiling windows and private balconies to a private pool with two decks and a spacious kitchen and dining area, this mountainside home is ideal for relaxing or entertaining.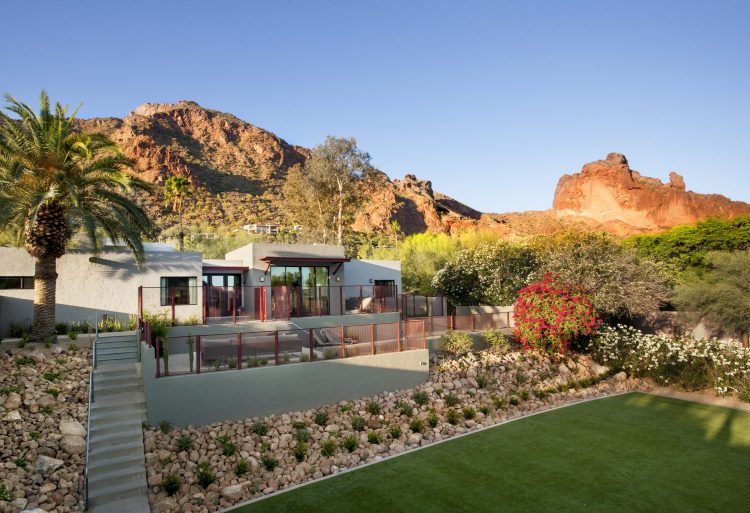 4 Bedrooms, with the option of 4 additional casitas
Price per night (spa house only): May $2,600 | June – Aug $1,900 | Sep – Dec $2,400
This unique enclave features a four-bedroom, 3,500-square-foot home and is perfectly designed for corporate or wellness retreats, girl's getaways, family gatherings and more. The home has a movement studio with fitness equipment, a spa treatment room, a lawn with fire bowls, a full kitchen and dining room, a living room, private pool and wraparound patio. Four newly redesigned casitas are also available to rent with it and are conveniently located next to the lawn.
To book a stay or for more information, visit: sanctuaryoncamelback.com/private-estate-homes