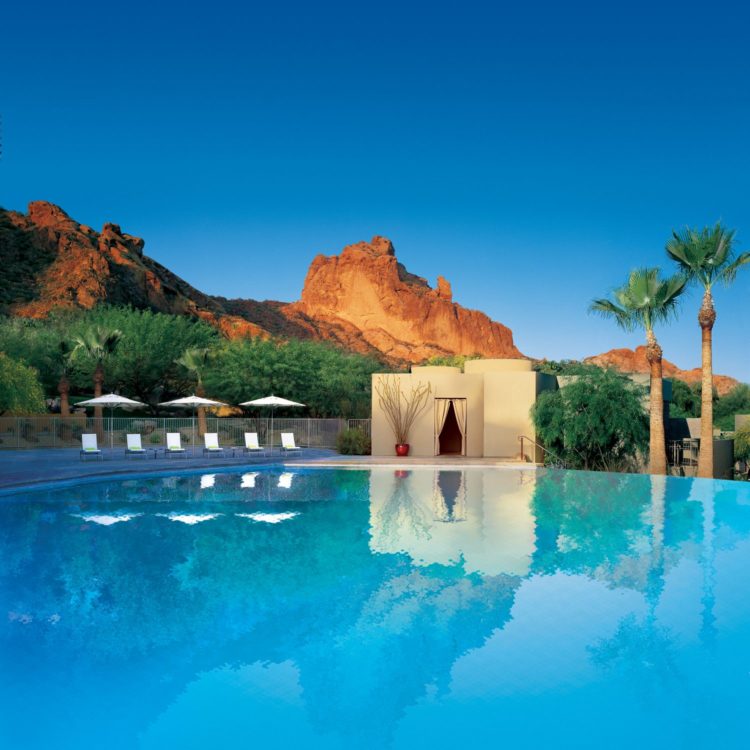 Bar Brawl
Season 5 is better than ever! Hosted by Chef Beau MacMillan & Eddie Garcia with celebrity judges, from 8:30–10pm Sundays in July–August, jade bar's cocktail competition between heavyweight mixologists includes DJ entertainment and Happy Hour pricing.
Live @ jade
Stop by for jazz, pop and R&B vocalists enhanced by signature cocktails, wine and small plates each weekend.
Mixology 101
Sanctuary mixologists share creation techniques and tastings of four cocktails, every Saturday at noon. Participants enjoy 15% off food during class. Reservations required; schedule subject to change.
Sunday – Wednesday Dining
Prix fixe dining includes a three-course dinner for $54 per person plus tax and gratuity. Also, save 50% off select bottles of wine.
Spa Specials May 27 – Sep 5
A 60-minute Custom Massage or Sanctuary Jewel Facial is just $119 Monday–Thursday or $139 Friday–Saturday (regularly $179/189). Ideal for pain relief, faster recovery, and increased flexibility, a 60-minute Private Fascial Stretch is just $99 (regularly $139).
For details and reservations at Sanctuary Camelback Mountain, visit SanctuaryAZ.com or call 888.272.4459.