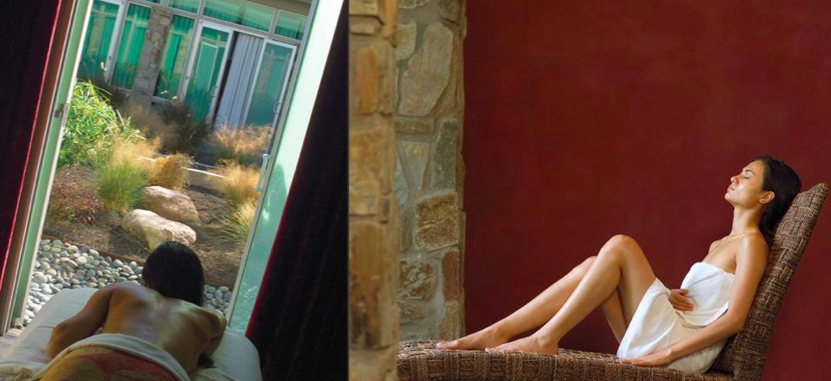 Sanctuary on Camelback Mountain – known as a gathering point for the country's most seasoned spa healers – has introduced a new category of therapist to its Asian-inspired Sanctuary Spa: Sensei.
"Sensei," a term that holds tremendous honor and respect in the Japanese culture, is typically reserved for great mentors and teachers. Sensei therapists at Sanctuary are a select group of practitioners that take a multi-dimensional approach to body work. Their holistic methods address the mind and spirit in addition to the body, with on-the-spot decision making that ensures emotional and spiritual needs are met.
Each Sanctuary Sensei has passed rigorous training and certification exams, with no less than seven years' experience in massage therapy and bodywork and at least five years of experience at the Sanctuary Spa, specifically. To date, there are four Sensei therapists at the resort, with applications by staff accepted but once per year. This exclusive group is charged with performing a selection of highly specialized treatments, such as the Golden Lotus Balancing Ritual, which is designed to balance guests' Yin and Yang energy using powerful herbs during a wrap and full-body acupressure session. The Sensei-led Soul Connect experience utilizes divinity cards, guided meditation, energy work and massage to align the physical, emotional and spiritual self. Sensei therapists are also trained in oncology massage and restorative consultations, customizing soul-centering treatments for guests facing life-changing experiences including illness, divorce or the loss of a loved one.
In addition to Sensei-led services, three new treatments have debuted at the Sanctuary Spa. They include:
· Acupuncture – blending ancient practices with the resort's modern facilities, this traditional Chinese treatment is designed to stimulate the body's meridians (energy channels) with specialized needles to balance the flow of one's Chi (life force energy).
· Sanctuary Open – a new experience that gently releases tense muscles through restorative yoga-inspired positions that put guests in a receptive, energetic position. It includes Thai stretches and gentle massage techniques using tennis balls that provide deep relief.
· Vita D Brightening Facial – vitamin D-infused products release proteins and promote new skin cell production, restoring the skin's natural moisture barrier while protecting against environmental and sun damage.
For more information or to make a reservation, please call 480-624-8513.