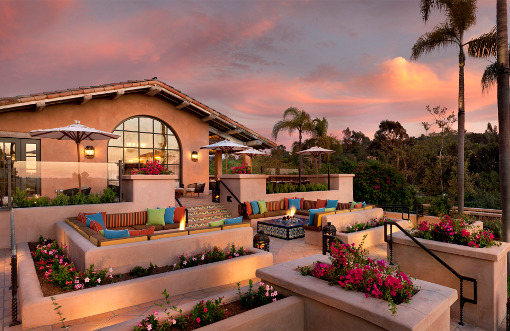 If you want to practice your tennis serve with a pro, golf at one of the premier private courses of Southern California, or escape to a suite situated along 40 acres of lush rolling hills near the famed Del Mar, you've come to the right place.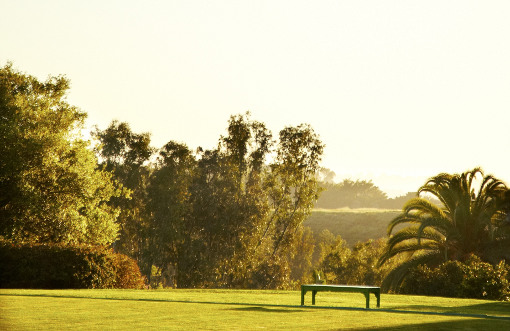 From the moment you arrive at Rancho Valencia Resort, you'll find every detail is dedicated to your great escape, such as bicycles that invite exploration of our beautiful surroundings and yoga classes to enhance a sense of inner peace. This place prides itself on serving both the adventurous and spa aficionados, the outdoor enthusiasts and the indoor admirers, and all while keeping to their commitment of green sustainability. From employing green design principles, to using landscaping that preserves water, and installing energy-efficient fixtures that minimize waste, Rancho Valencia strives to make positive contributions to both the surrounding environment and the local Southern California community as a whole. Some of their practices include:
All‐natural in‐room bath and body amenities
Guest optional towel/linen replacement
Recycling and waste management 
programs in place
Electric car plug‐in station for guest use
Eco‐transportation available
Water conservation and reclamation efforts
Use of non‐toxic, biodegradable
cleaning products
Locally sourced and organic foods, on‐site organic garden
Spa utilizes natural and organic skin
care products
Tennis club donation program with
local schools
The guest rooms, suites and villas are equipped with ultra-lux amenities with fresh OG, milk and the newspaper delivered daily to an indoor fireplace and private garden patio. Of course, if you venture through the grounds of the resort, you may find yourself at one of their decadent eateries.
Veladora restaurant revels in coastal ranch cuisine, bringing the best of the farm-to-table experience to your palate, while the pours craft tequilas and one-of-a-kind cocktails alongside gourmet alfresco bites.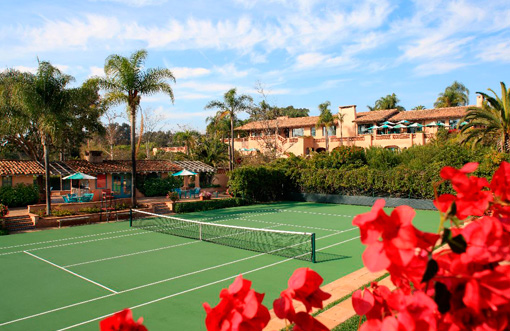 And if you're constantly passing through for your fill on their tennis courts or within their spa, memberships are available, making this place your one-stop wonder for a peaceful escape.
To learn more, visit www.ranchovalencia.com/resort