Soak up the sun and enjoy a ravishing stay at the Shangri-La Hotel in Santa Monica. Take the time to relax in the pure essence of luxury in a boutique resort on the beach. Opened since 1939, the Shangri-La is a landmark and architectural gem and shines with its recent $30 million update.
The hotel is located on pristine land within walking distance to the Pier, beaches, shopping, boutiques, first-class restaurants and only a short drive away from The Getty Center & Villa, Los Angeles County Museum of Art, Museum of Contemporary Art and the Los Angeles International Airport. With outstanding amenities that will exceed any expectations and lavish accommodations that will create the perfect summer escape, the Shangri-La Hotel will be the glimpse of paradise you've been searching for.
Relax poolside by treating yourself to a private cabana, hot tub and spa along with bar and dining services in a private outside courtyard. Stay in Suite 700 and indulge in the only indoor and outdoor rooftop bar in Santa Monica with 180 degree views of the Pacific Ocean. Luxury does not stop there, for the Shangri-La dining room is an exquisite culinary experience of local produce with a panoramic oceanic view as well.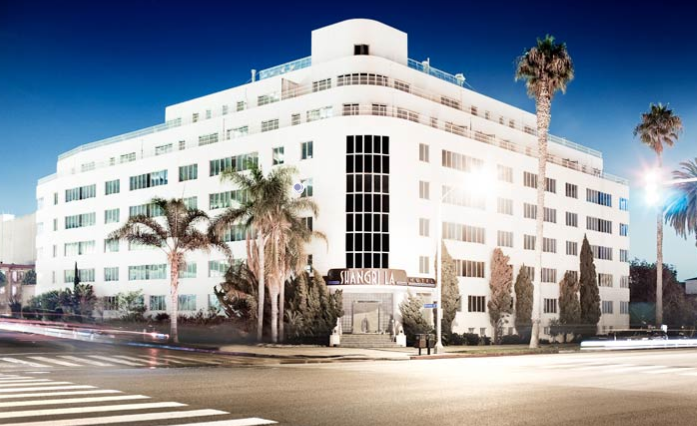 The Shangri-La is home to a word-class rejuvenation lounge, Sybaris. Located poolside, the spa's focal point is its heated outdoor wellness center that relaxes your body and positively stimulates the mind and soul. Offering massages, facial treatments and foot scrubs as well as yoga and meditation classes, the spa provides an outlet to "reenergize, refresh and rejuvenate."
Dive into pure luxury and satiate your vacation dreams at the Hotel Shangri-La. Find out more information on how to make your summer more memorable at Shangri-La.