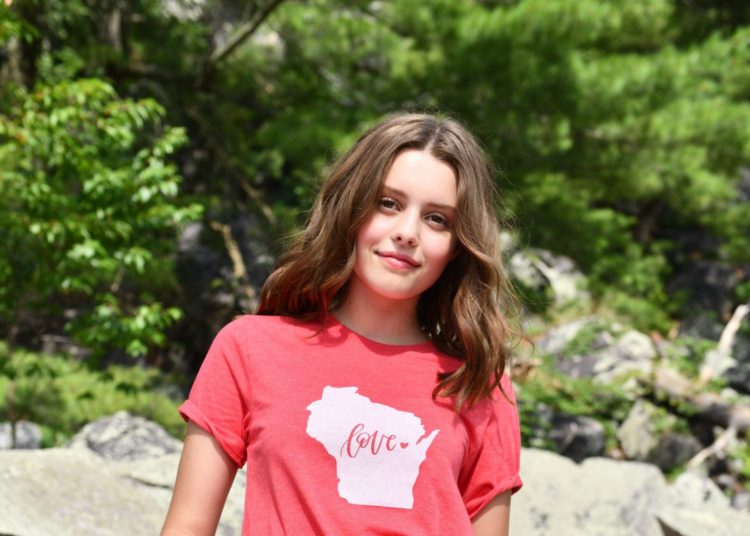 Name: Sydney Truax
Age: 16
Title: Teen Face of Foothills Finalist
City you live in: Anthem
A typical day in my life includes…
hitting the snooze button at least 4 times before getting out of bed, leave for school at 6:50, look forward to seeing my friends and knowing how their nights went, come back home and spend the night with my family, then head to bed.
I was born…
to show kindness.
My favorite thing about Arizona…
the sunsets on the horizon filled with deep orange and vibrant pinks and purples because its helps me to be present and in the moment.
I'm listening to…
Adele or Amy Winehouse
My family…
means everything to me and more. We laugh, cry, fight, but mostly love.
If I could have dinner with anyone, it would be…
my two grandmas who had passed away before I officially remember meeting them, when my older sisters were lucky enough to talk to them. I would want to know everything about them and their history because I wouldn't be here if they hadn't been.
One thing I cannot live without…
Dutch Bros coffee.
When I was younger, I wanted to be…
a singing basketball player…don't ask.
I'm inspired by…
my parents by raising three girls to be the best they could be and make every moment full of love
The one person who motivates me is…
my two older sisters; they are still young but are successful already and I have been able to see them grow alongside of them.
If I could change anything in the world, it would be… 
the idea of bullying and cyberbullying. Hiding behind a screen and criticizing others for no reason is pointless and fulfills nothing in life.
The perfect day would be…
spent with the ones I love, taking pictures and just talking all day.
My first job was…
at Tommy Hilfiger.
My favorite escape…
music; playing piano and creating new songs.
My life…
will make a great movie some day.
Always…
take a risk.
I'm currently working on…
myself, growing everyday.
Always…
remove your makeup at night.
Never…
take things for granted.
Favorite Quote…
"Whatever you are be a good one." – Abraham Lincoln
Biggest Dream…
to become a famous model.
My Pet Peeve(s)…
when people smack their gum.
Summarize yourself in one sentence…
I am a determined girl with big hopes and dreams