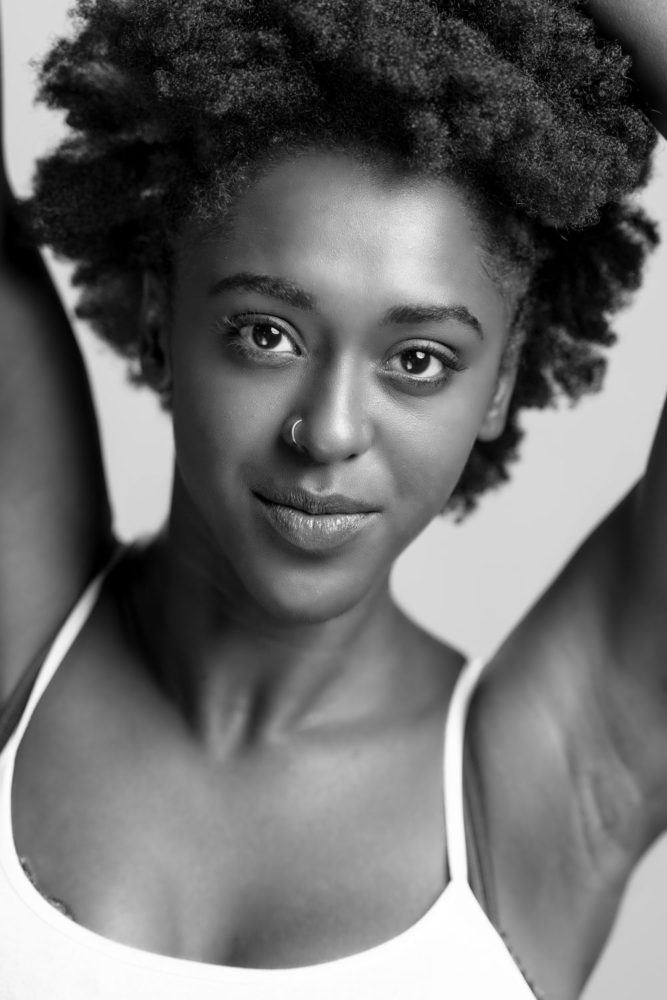 Name: Jacyn Symone Hudson
Age: 20
Title: Phoenix Fashion Week Top 40 Model
Married/Single: Single
Kids: 0 but I have one amazing fur baby named Gypsy Blu 🙂
City you live in: Williams, Az
A typical day in my life includes…
I like to start off my days with a morning meditation, and a 30 min work out. 4 nights a week I attend kickboxing classes, but in between morning and afternoon my days are filled with random thing s to keep me entertained or enlightened.
I was born…
in Moreno Valley, California August 10th, 1995.
My favorite thing about Arizona…
is definitely the GrandCanyon. I live an hour away from it… It's beauty is so immense, such a powerful place to be. To me being there definitely makes me more aware of how alive and amazing our planet is.
I'm listening to…
Florence & The Machine, all day everyday. I also really like Party Next Door.
My family…
is super big , and super supportive. I don't have any family in Az, but the PHXFW family feels right at home 🙂
If I could have dinner with anyone, it would be…
Will Smith. Not just because he's handsome & funny, but also because he is so intelligent, and enlightened about the Law Of Attraction….Which is something I am extremely passionate about mastering .
One thing I cannot live without….
is the ability to swim. When I was 8 I almost drowned trying to save my inflated dolphin from the big kids in the deep end. Frustrated that I couldn't get the hang of swimming I went to the pool everyday and literally taught myself how to swim. I joined a swim team at age 9, & by age 11 I never got less than 2nd place in races. By age 18 I became the fastest Breast Stroker on the Gulf Coast. Swimming is the first thing I did all by myself; I've never pushed myself so hard before. It taught me to believe in myself and to never stop trying . I made myself my own motivation, & I remember that whenever I'm feeling down.
When I was younger…
I wanted to be a model. Now that I'm older I want to be a SUPER model. Growing up I was bullied for being tall & lanky, the day I discovered Tyra Banks my life changed forever
I'm inspired by…
anyone who has ever taken the bull (life) by the horns and made their dreams come true no matter their circumstance. People who were constantly rejected but kept going till they got that one yes. People who refused to let go of their dreams & pushed themselves even harder. The people who made something from nothing , the dreamers, the go getters, the wild hearted, those people ignite fire in my soul.
The one person who motivates me…
is my grand mother. She had cancer & didn't want pitty from anyone, she still got up and did things for herself. She didn't play victim, instead she went full on Warrior Goddess. Cancer is the scariest thing to me, but my grand mother taught me to be fearless & to never lose my sense of humor. (P.S. My grandma beat cancer & is coming the PHXFW btw).
If I could change anything in the world…
it would be to make the people on this planet more compassionate. We need more love in the world, we need to love each other completely & show love to Earth our home… Which is dying due to deforestation, & negative energies such as hate & greed.
The perfect day…
for me would be me living on the Hawaiian island Maui again. Waking up to watch the sunrise, swimming and surfing in the clear blue ocean. Eating fresh Organic fruit, and playing in waterfalls. No care in the world, never worried about how I look & did I mention the free therapy from the ocean? Add in a IMG Models contact & that would be the most perfect days out of all perfect days.
My first job…
was lifeguarding & teaching 3-5 year Olds how to swim.
My favorite escape…
is being on my surfboard in the Ocean in Venice Beach, CA, & on my snowboard in the mountains at any of the Vail Ski resorts in Colorado.
My life…
has been filled with adventurous traveling since age 2 when I lived in Italy. I'm a Navy Brat with a Gypsy soul this stayed with me long after I moved out of my parents home. I am fortunate & grateful for all the experiences I've had in life & always hungry for more adventures!
I'm currently working on…
myself. Constantly trying to achieve an abundance of happiness & self love. I also write poems & draw, I am always working on those!
Always…
love yourself, and spread peace, & positivity to everything & everyone. It comes back to you.
Never…
give up on yourself, or your dreams!!Never spread negativity.
Favorite Quote(s)…
"BE – Do not try to become. " -Osho.
"Be wild; that is how to clear the river." – Clarissa Pinkola Estés.
Biggest Dream…
is to be signed with one of the Top 10 Modeling agencies in the world & to walk for all the top designers. I dream of being a legendary runway Super model.
My Pet Peeve(s)…
People who stare with no shame, people who chew with their mouths open, smacking, young men who don't hold doors open for old ladies, negativity, & people who constantly complain yet do nothing to change their circumstances.
Phoenix Fashion Week is the leading fashion industry event in the Southwest. The organization's mission is to bridge the gap between national and international designers and premier retailers and top fashion media. Phoenix Fashion Week's ultimate goal is to garner global exposure for Arizona's fashion industry. Through educational fashion seminars, year-round fashion events, and charitable partnerships, Phoenix Fashion Week is gaining rapid acclaim for its community-service efforts and for infusing world-class innovation into the Southwest.
http://phoenixfashionweek.com/

Click here to order a Trendsetters wall plaque.