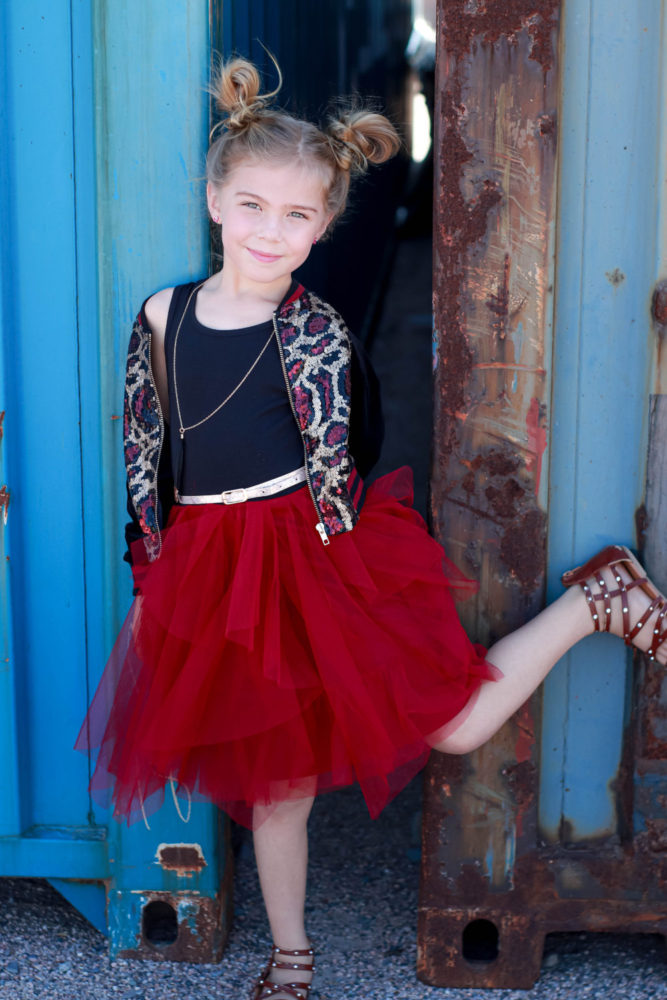 Name: Henley Alexa Mohrman
Age: 7
Title: Social Media Influencer
Married/Single: Single, I'm 7.
Kids: No! I'm a kid.
City you live in: Cave Creek, Arizona
A typical day in my life includes…
school, reading, ice skating, playtime, watching some YouTube videos, dinner, and bed.
I was born…
in Santa Rosa Beach, FL.
My favorite thing about Arizona…
is that I can swim all year long. I love the warm weather.
I'm listening to…
Disney Descendants 3 soundtrack.
My family…
I have three sisters and one older brother. My brother is in the Marines and my older sister is in college in Florida. I have two little sisters who I love playing with. Of course, there's my dad, mom, and dog Percy.
If I could have dinner with anyone, it would be…
Mal from Descendants, because I just love her and she has magical powers and purple hair.
One thing I cannot live without…
my tablet.
When I was younger, I wanted to be…
a babysitter.
I'm inspired by…
kind people. They make me want to do good deeds for others and put a smile of someone's face.
The one person who motivates me is…
my mom. She is always there to support me and tell me I can do big things. She says I should do one thing each day that scares me.
If I could change anything in the world, it would be…
making all the bad people disappear and making everywhere safe.
The perfect day would be…
going out to breakfast and getting a plate full of pancakes, eggs, and bacon. Then I'd be off to Justice where I'd spend lots of money shopping. I'd catch a movie, and then head home for dinner and curl up on the couch in my favorite pj's with family.
My first job was…
modeling for an early learning preschool.
My favorite escape…
the beach.
My life…
is fun and super busy.
I'm currently working on…
addition and subtraction and a collab with a big toy company. Yay!
Always…
be kind to others.
Never…
listen to the negative things people say.
Favorite Quote…
"Dream big!"
Biggest Dream…
to be on the Disney Channel.
My Pet Peeve(s)…
my sisters going in my room.