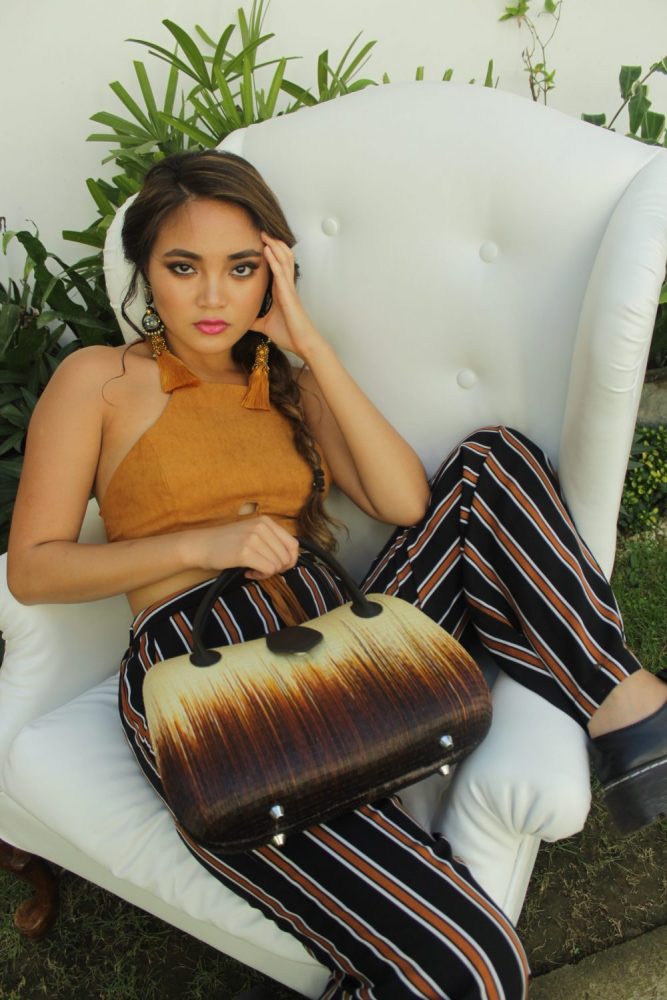 Name: Allyssa Pasco Carlos
Age: 21
Title: Face of Foothills Top 10 Finalist, Freelance Model and Content Social Media Marketing Strategist
Married/Single: Single
Kids: Something I will definitely have in the future.
City you live in: Cave Creek
A typical day in my life includes…
an alarm for 
4am
, a 
5-8am
 work out, morning snuggles with my 90 pound, 6 month old, "puppy mastiff" and the rest is your typical life happenings that's uneventful, lol.
I was born…
Manila, Philippines BABYYY.
My favorite thing about Arizona…
the mountains, the sunrises, the sunsets…wait only one thing? How about the fact that the so called winter weather here translates to the Minnesotan summer weather I grew up in!
I'm listening to…
a lot of Bruno Mars. I love me some Bruno Mars!
My family…
is all over the globe from the Philippines to California to Minnesota. OK. Maybe not the globe…
If I could have dinner with anyone, it would be…
does this have to be a person? If not, then my previous 80 pound, English Bulldog; Carlos. God dang. He was just such a goof and such an amazing dog with a silly personality that made me smile and laugh all the time. Who doesn't like to feel that way?
One thing I cannot live without…
my Maps apps on my phone. One time, I traveled going South and North on Scottsdale and I drove for 40 minutes thinking I was heading home (North) but I ended up in Tempe. LOL. Def… my Maps.
When I was younger, I wanted to be…
a UNICEF Ambassador, traveling around the world helping anyone, everyone and everywhere!
I'm inspired by…
I'm currently HIGHLY fueled by Miss Universe-Philippines 2016; Pia Wurtzbach.
The one person who motivates me is…
Miss Universe-Pia Wurtzbach. She's so perfect!
If I could change anything in the world, it would be…
to take away all the negativity in the World.
The perfect day would be…
a drive to Malibu in a jeep to watch the sunrise and sunset while sitting on the front of a jeep while eating some comfort food!
My first job was…
I had two at the same time. I was a nanny to a pair of 8 month old twins and a 3 year old and a Bank Teller.
My favorite escape…
near escape? Lake Bartlett because it's so quiet and peaceful and so close to my house. A little farther? Definitely to the beaches of Malibu.
My life…
is always eventful in my own kind of way that fulfills my soul 🙂
I'm currently working on…
training physically for Miss Philippines 2019 Pageant.
Always…
texting- so lets chat!
Never…
passing on any type of opportunities!
Favorite Quote…
from one of my bosses I interned for, "No is yes waiting to happen".
Biggest Dream…
to become one of the Beauty Queens to represent my home country of the Philippines.
My Pet Peeve(s)…
when you're genuinely talking to people and they appear to be listening but have no genuine response back…. NO-NO!