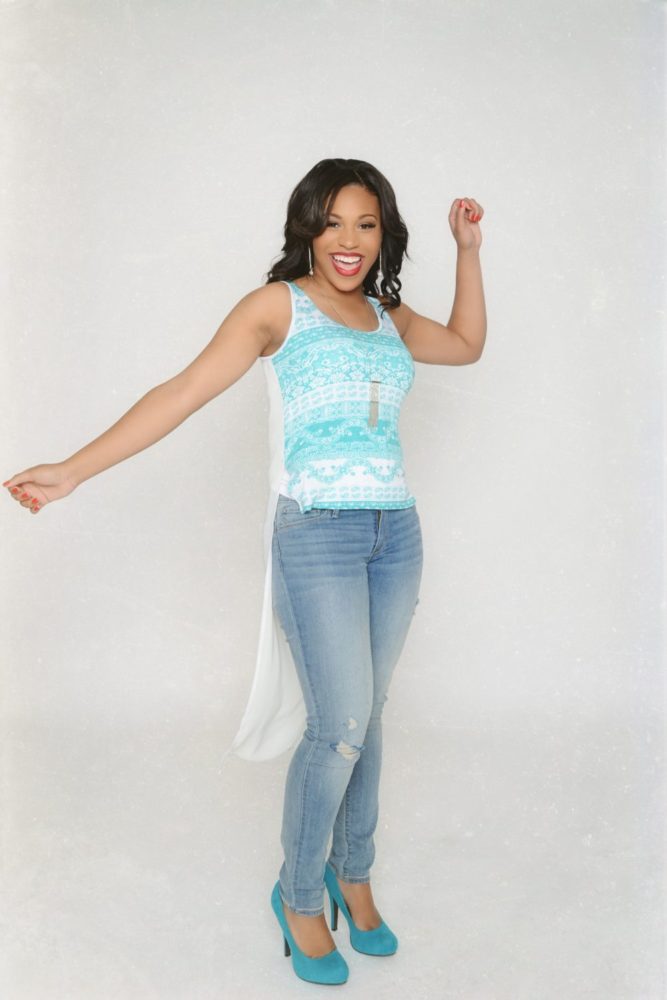 Name: Bria Elizabeth Neshelle Meeks
Age: 21
City you live in: Phoenix, Arizona
A typical day in my life includes…
attending my undergrad classes, then getting lunch with friends. After having some downtime, I usually complete any homework needed to be done and then relax my mind by reading a daily devotional with prayer. For the remainder of the day, I use my time to relax in my room or hanging out with my friends before the night ends.
I was born…
on June 23rd year of 1998 at 2 pm, in the city of Milwaukee, Wisconsin.
My favorite thing about Arizona…
the gorgeous scenery of all the mountains!
I'm listening to…
"Pretty Hurts" by Beyoncé Knowles. I love the message of the song and how it speaks to women trying to be perfect and falling for being something they are not. This only produces a fake façade of happiness, and we can't be happy until we love and accept ourselves for who we really are.
My family…
is a blended family with my mom and brother, and my stepfather and his daughter. We are a very tight-knit family, and as a family, we have created amazing traditions and memories.
If I could have dinner with anyone, it would be…
Nick Jonas! I have loved Nicolas since the Jonas Brothers first came out when I was in middle school. I would thoroughly enjoy a nice dinner with my childhood husband!
One thing I cannot live without…
is my rosehip lip gloss! My look is not complete until I have glossy lips!
When I was younger, I wanted to be…
a professional dance teacher having my own dance studio. Eventually, as time went on I discovered my passion for nursing.
I'm inspired by…
my mentor, Professor Dora Jones. She reminds me never to settle or become comfortable but to always go above and beyond.
The one person who motivates me is…
my mother. She continues to push, defying all the odds even after having Multiple Sclerosis. She is a huge encouragement to me.
If I could change anything in the world, it would be…
college tuition! I think it would be a load off to not enter into your career with huge debt!
The perfect day would be…
a relaxing spa day with a few close girlfriends.
My first job was…
Five Guys during my senior year summer of high school.
My favorite escape…
is a quiet room by myself,  where I can meditate and pray.
My life…
is fulfilling.
Always…
strive to be better every single day!
I'm currently working on…
finishing my undergrad degree at Grand Canyon University and working on modeling. After graduation, I will be going on to receive my Masters in Nursing at the University of Arizona.
Always…
keep God first!
Never…
say you can't! I believe I can do anything I set my mind to, as long as I don't lose the faith in myself.
Favorite Quote…
"You will never change your life if you don't change the way you think!"
Biggest Dream…
is to become a travel nurse and work in ER/ICU units all over the country, helping others!
My Pet Peeve(s)…
is when I have to repeat myself multiple times.
Summarize yourself in one sentence:
I'm empathetic, loving, fun and committed to reaching my goals.