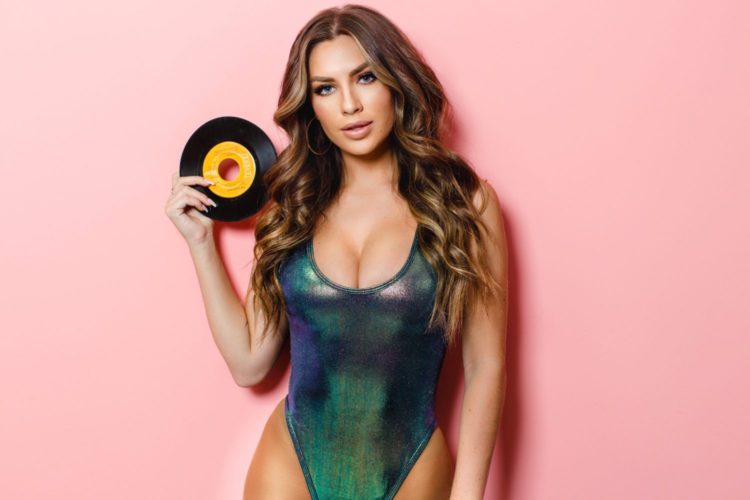 Name: Alexandra Turner
Age: 24
Married/Single: single
Kids: 0
City you live in: Scottsdale
A typical day in my life includes…
work, work, work! I do my best to get a gym session in whenever I'm free. Oh, and how could I forget, I EAT. Like, a lot. I do my best to see my friends as much as I can because they are just everything to me, but I also loveeee my alone time. I'm a huge introvert!
I was born…
in Huntington Beach, California.
My favorite thing about Arizona…
the cleanliness and creative concepts.
I'm listening to… 
Post Malone, because he's there for every mood, amiright?!
My family is…
wild and dysfunctional and also perfect all at once. The most important thing to me!
If I could have dinner with anyone, it would be…
my Dad, just one last time to tell him how much we all love him and miss him. ❤️
One thing I cannot live without…
my cell phone (of course)! Always attached to my hip. You also won't catch me without Chapstick, I'm an addict 😅. Also, The Office. Best show of all time.
When I was younger, I wanted to be…
on S.W.A.T. Then I realized that being 5'4 and 115 pounds probably wasn't going to make the cut so I moved on from that one pretty quick. I also always wanted to be an actress!
I'm inspired by…
people who are always kind. It's not as easy as it sounds especially in this day and age with social media and when you find people with pure intentions who treat others kindly or empower others, it makes me want to always work towards being a better person. There aren't enough people like that in the world anymore.
The one person who motivates me is… 
my momma! She raised 7 kids and works full time, how much more motivating can that get?! She's incredible and I'll be proud to be even half the woman she is.
If I could change anything in the world, it would be…
for people to stop being so judgemental. You don't know anyone's life but your own. You don't know someone's family life or mental thoughts. Bottom line, you just don't know. So why judge anyone but yourself? I know we all catch ourselves doing it, that's unfortunately what we are all used to these days, but it's not too late to change that.
The perfect day would be…
breakfast on a cute outdoor patio, getting in a good workout, tanning on the beach, I love some sun-kissed skin 😍. Nothing beats hanging out with your girlfriends and throwing on a bomb charcoal mask, drinking Sauvignon blanc and watching the office.
My first job was…
working at a little yogurt shop! It was so fun working with all of my friends.
My favorite escape…
driving at night with Bon Iver blasting and the windows down.
My life…
has been the most unpredictable thing to me. So many ups and downs and countless blessings that I'm so thankful for. Things haven't always been easy, I haven't always been the person I'm proud of today, but that's life, right? I've learned, grown, and been humbled from all of my mistakes and heartaches and haven't taken for granted all the beautiful things life has handed to me.
I'm currently working on…
myself! Every day and in every way. I'm doing my best to build my career and a good life for myself. I've also been working on taking a little break from social media, it's helped so much! I'm about to make a comeback though 😏
Always…
be kind to your thoughts.
Never…
forget to make time for yourself! This one is huge for me. My time alone is what brings me back to life after a long, hard day. You should never forget to step away from it all and be alone sometimes. If you don't want to be alone with you, why would someone else?! Love yourself ❤️
Favorite Quote…
"if you can't fix it in 10 seconds (acne, weight, hair color) then don't point it out."
Biggest Dream…
I want to be able to feel accomplished in life. Whether that means with family or a career. I want to know that I did something good in this life and helped others along the way.
My Pet Peeve(s)…
when men wear sandals. There is nothing worse than mandals!! Liars, lack of transparency, when you're trying to spend quality time with someone and they are on their phone the whole time, hypocrites, and I also can't stand when people think they are better than everyone around them.