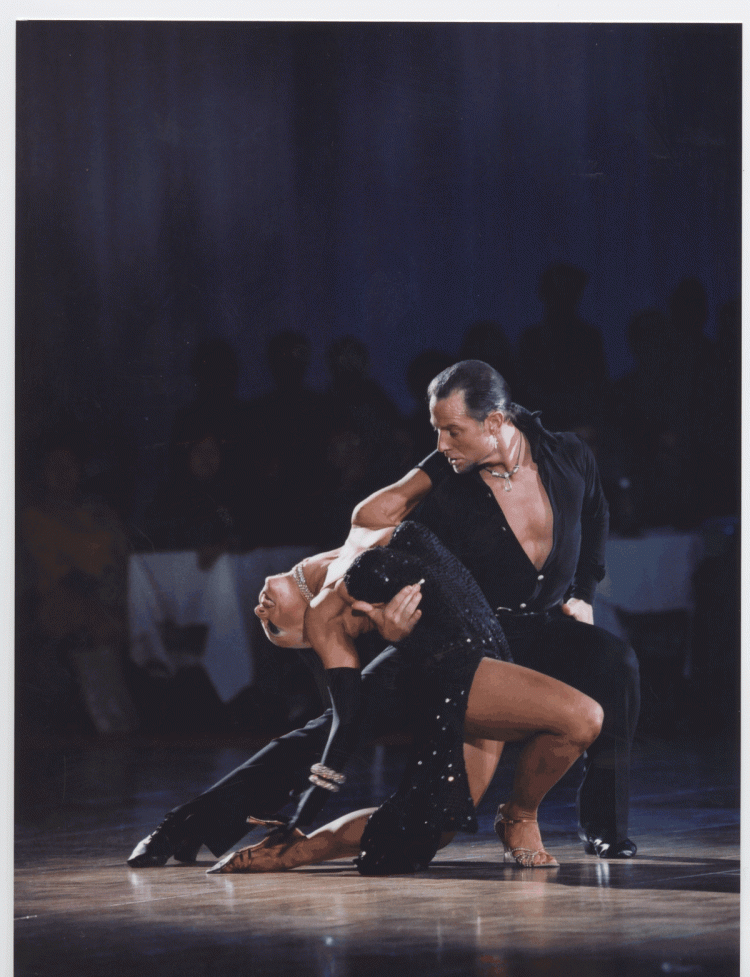 Name: Bob Powers
Age: 58
Title: 12 time US Rhythm Champion 3 time World Mambo Champion and Franchise owner of Arthur Murray Dance Center in Mesa AZ
Single/Married: married to Julia Gorchekova
Kids: one daughter, Tiffany
City you live in: Scottsdale for 40 years
A typical day in my life includes…
an early morning walk with my wife Julia, and our two Golden Doodles, 1.5 hour workout,  an hour studying the stock market and then to Arthur Murray Dance Center from 11am to 7:30pm where I train my staff, work on business operations and interact with the students learning to dance. Then I look forward to dinner with Julia and asleep at 10pm.
I was born…
in Philadelphia, PA
My favorite thing about Arizona…
is the weather, blue skies and sunny everyday! Also I find it's one of the cleanest cities in the country. I love that so many people in Arizona enjoy ballroom dancing, swing dancing and more!
I'm listening to…
CNBC and CNN. Since retiring from dance competition, I follow the stock market very closely, and I'm obsessed with what is going on in the political world.
My family…
is very important to me.
If I could have dinner with anyone…
besides my wife Julia, it would have been Steven Hawking; I find his theories on multiple universes and Earth's future fascinating.
One thing I could not live without… 
dancing!
When I was younger I wanted to be…
a doctor. My father was a doctor and I just thought that would be my natural path. I discovered that blood tests make me woozy so I became a doctor on the dance floor instead!
I'm inspired by…
people who coming from very little and make something of their lives. Especially those who have been abused and/or neglected and still rise above it all.
The one person who motivates me is…
Michael Jordan. He was determined to be the best he could possibly be. Winning didn't matter as much as developing himself and his skills to his maximum potential.
If I could change anything in the world…
it would be to end racism and hate.
The perfect day would be…
wake up without an alarm clock and not to have to get on a plane. I would spend the day leisurely at home with my wife and two dogs.
My favorite escape…
is skiing. I rarely get to do it, but when I do, it's a rush!
I'm currently working on…
creating an advanced dance syllabus for Arthur Murray International with my wife Julia. We are working with a few other champion dancers as well to create it.
My life…
is better than I ever could have imagined. I love my beautiful wife, my home, our Golden Doodles and the wonderful dance business I own.
Always…
be kind.
Never…
pre-judge people.
Favorite quote…
"Good is the enemy of Great!"
Pet peeve…
Bullies, young or old.
Biggest dream…
to have the most successful Arthur Murray Dance Center Franchise in the chain right here is Mesa AZ.