Name: Sage Hallman
Facebook: Sage Hallman
Instagram: @sagehallman
Website: www.shapiroplasticsurgery.com
Age:30
Title: BSN,RN; Cosmetic Nurse Injector (Shapiro Plastic Surgery)
Married/Single: In a relationship
Kids: None
City you live in: Scottsdale
A typical day in my life includes… helping others look and feel their best through the strategic use of cosmetic injectables, and assisting with surgical procedures and patient education.
I was born… on a horse ranch in Payson, Arizona. At heart I'll always be a small-town girl constantly reinventing herself in the big city.
My favorite thing about Arizona is… that in a couple of hours you can be in a completely different climate/setting! From Scottsdale to Sedona to snow in Flagstaff… a different adventure is always only a short drive away.
I'm listening to… as many audiobooks as I can! I'm currently listening to Habits and Mindset. I'd highly recommend both.
My family… are the most hard-working, genuine people I know. My parents were both small business owners who followed their passions and inspire me daily. There's also nothing I can't count on my big brother for, he has an unshakeable moral compass I can always rely on.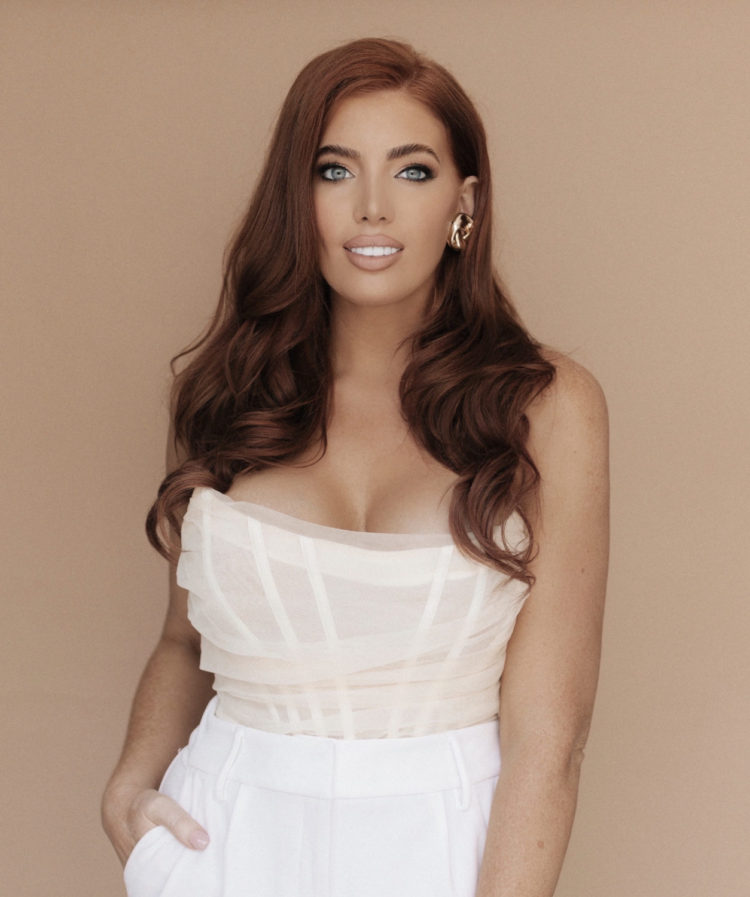 One thing I cannot live without… COFFEE. Find me a nurse that can! 😉
When I was younger, I wanted to be… a journalist in glamorous New York City! Carrie Bradshaw and the characters in the Devil Wears Prada were my idols and made me feel far removed from the small farm town I grew up in!
I'm inspired by… my patients every day! Each person who sits in my chair has their own personal journey, successes, goals, struggles, and unique story.
The one person who motivates me is… my future self. I've come a long way in life and make it a point to be constantly learning and evolving. I'm always so excited by the idea of who my best self could be.
If I could change anything in the world, it would be… that empathy be more universal and we realize we really are all in this together.
The perfect day would be… doing something active, learning something new, and above all else enjoying good food with good people!
My first job was… a hostess at a western bar and grill with friends from high school. To this day I still crave that restaurant's buffalo chicken sandwich from time to time!
My favorite escape… is to anywhere I haven't been! I have a deep love of travel and experiencing different cultures and perspectives. There's nowhere I don't want to see firsthand.
My life… has been the craziest journey but I'm beyond grateful for every piece of it and where I am today.
I'm currently working on… continuing my education and getting more advanced aesthetic certifications to bring the latest and greatest to our practice.
Always… think, act, and dress like it's going to be the best day of your life.
Never… be afraid of being different. Be afraid of being like everyone else.
Favorite Quote… "We need women who are so strong they can be gentle, so educated they can be humble, so fierce they can be compassionate, so passionate they can be rational, and so disciplined they can be free" Kavita Ramdas
Biggest Dream… to travel the world and always be a lifelong learner.
My Pet Peeve(s)… people who are rude or unkind to others. We have enough stress in this crazy world and everyone is fighting their own private battles. Being patient and kind can make such a difference even in the smallest of moments!
More About Sage Hallman:
I am a bachelor's prepared registered nurse with 10 years of nursing experience, specializing in cosmetic surgery and non-invasive aesthetic treatments, such as injectable fillers and neurotoxins. I am located at Shapiro Plastic Surgery in Paradise Valley, AZ. My passion is helping patients feel beautiful both inside and out while highlighting each person's uniquely beautiful qualities.