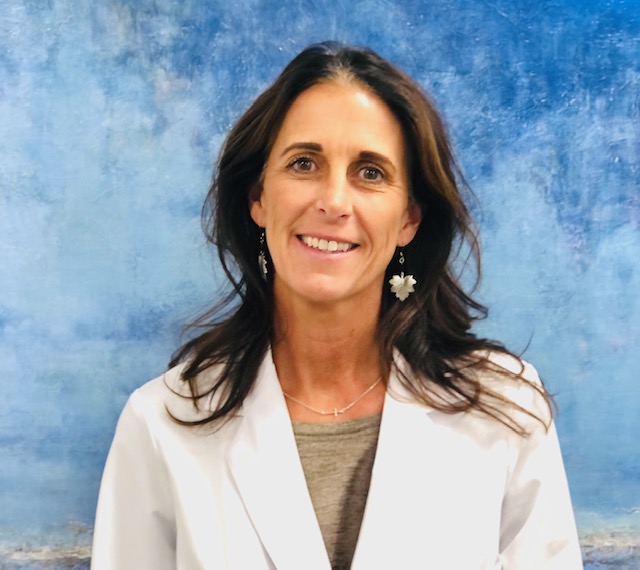 Name: Julie Murphy
Facebook: https://www.facebook.com/EstheticSolutionsLLC
Instagram: https://www.instagram.com/estheticsolutions/
Website: https://estheticsolutions.com/
Age: 51
Title: Hormone Replacement Specialist, Women's Health Nurse Practitioner
Married/Single: married to her husband, Patrick, for 27 years.
Kids: Patrick and I have 4 children. Josh is 25 and lives here in Scottsdale. Megan is 23 and lives in Kelowna, British Columbia. Emily is 20 and in college at the University of MN-Duluth and Halle is 18 and in college at Colorado State University.
City you live in: We are currently renting in North Phoenix while in search of our new home.
A typical day in my life includes… trying to improve the health of women while at work, trying to improve the health of my family by being a good role model, and trying to improve my life with a good workout.
I was born… the youngest of 10 siblings in a small town in central Minnesota.
My favorite thing about Arizona… the abundance of sunshine with breathtaking sunrises/sunsets.
I'm listening to… Christmas Coffeehouse on Spotify.
My family… means the world to me! They are a little bit loud, a little bit crazy but full of a lot of love.
If I could have dinner with anyone, it would be… Florence Nightingale.
One thing I cannot live without… my daily workout and my morning coffee.
When I was younger, I wanted to be… a nurse.
I'm inspired by… God's beauty in the nature that surrounds me.
The one person who motivates me is… my husband. He is never afraid to learn something new and he constantly strives to make his dreams come true.
If I could change anything in the world, it would be… to end governmental corruption.
The perfect day would be… a little work, time for a workout outdoors, time for cooking a nice dinner with my husband, and time to spend around the table with my kids.
My first job was… babysitting, but my first "real" job was as a nursing assistant at a senior care center.
My favorite escape… is a beach vacation.
My life… is full of wondrous gifts, people, events, and opportunities that I am blessed with. I remind myself to wake up every day and choose to be grateful and happy.
I'm currently working on… getting certified in anti-aging medicine/functional medicine.
Always… be humble and kind.
Never… underestimate the power of your abilities.
Favorite Quote… God grant me the serenity to accept the things I cannot change, the courage to change the things I can, and the wisdom to know the difference.
Biggest Dream… to raise children that are hardworking, honest, grateful, and loving, just as my parents did.
My Pet Peeve(s)… negativity
More About Julie Murphy:
Julie Murphy, APRN, WHNP is board certified in Women's Health by the National Certification Corporation. She attained her bachelor's degree in nursing from the College of St. Benedict/St. John's University in 1991 and began her nursing career at Abbott Northwestern Hospital in Minneapolis, MN. She worked as a clinic manager for the majority of her time as an RN prior to attaining her Masters of Science in Nursing in 2013 from the University of Cincinnati.
Having three daughters herself, Julie felt it was a perfect fit to specialize in women's health. She recently relocated from Minnesota to Arizona and is excited to be bringing bio-identical hormone replacement to Esthetic Solutions.