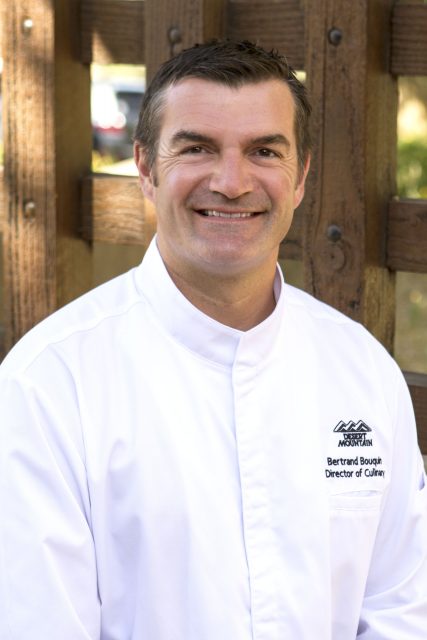 Desert Mountain's new Culinary Director, Bertrand Bouquin, comes to the mountain after serving as the Executive Chef at The BROADMOOR in Colorado Springs for the past 12 years. For the lifelong chef and native of France, the opportunity to lead the team at the luxury private desert community was a dream come true.
"Looking out the window, walking among the beauty and enjoying the fine dining at Desert Mountain is truly an awe-inspiring experience," says Bouquin, who has cooked around the world including in France, Belgium, England, Switzerland and New York. "It's delicious and gorgeous here – what's not to love?"
Food has been a passion for Bouquin since an early age. He came to the U.S. on vacation in 1996 and soon relocated to New York City where he helped open Restaurant Daniel and Café Boulud. Later, he served as Chef de Cuisine at the Lodge at Pebble Beach and was the Executive Chef at the 5-Star, 5-diamond La Maisonette Restaurant and La Normandie in Cincinnati.
Today, however, his focus is 100 percent on continuing to make the Desert Mountain culinary experience second to none. And with nine restaurants, all featuring different cuisine, the challenge is one that Bouquin relishes.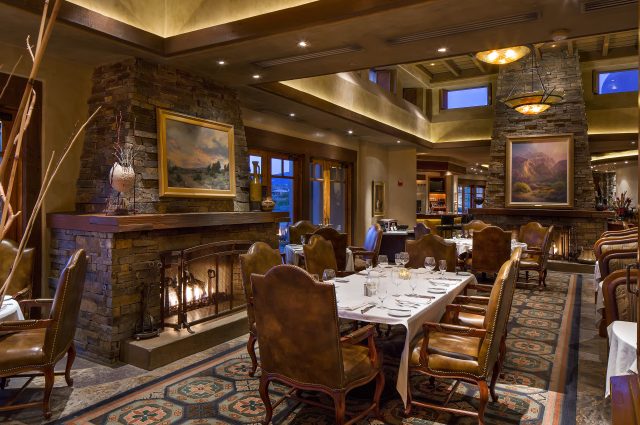 "I trust and believe in all the kitchens and chefs at Desert Mountain and it's my pleasure to encourage, inspire and help the culinary experience evolve," says Bouquin, who adds the team at Desert Mountain sources as much as they can from local farms and growers.
Desert Mountain members enjoy six distinctive, award-winning clubhouses offering a variety of dining experiences – from casual to elegant. Whether members desire Tuscan-inspired Italian, Southwestern, steakhouse specialties, or American fare, they will find their fill at Desert Mountain.
When pressed on which Desert Mountain restaurant is his favorite, Chef Bouquin concedes: "It's like choosing your favorite child – I love them all and they are different and wonderful in their own right. While I'm in the kitchen and helping create and refine concepts, I feel like I'm in my own kitchen cooking for my family. It's truly a joy." –Greg Sexton