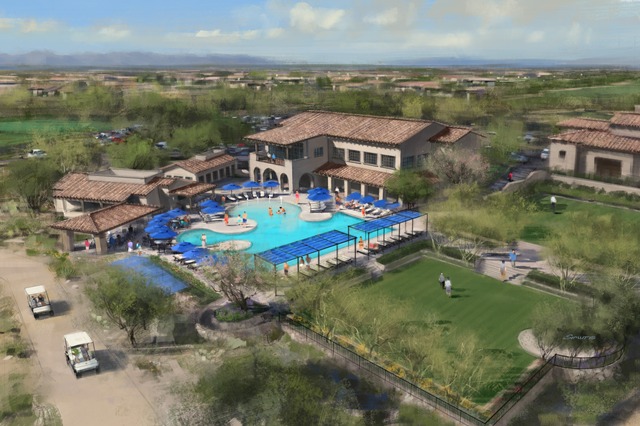 With construction slated to commence in the summer, North Scottsdale's The Country Club at DC Ranch has announced an $8.5 million expansion and update, setting the bar even higher for quality lifestyle experiences in the Valley.
The highly anticipated expansion, which is broken into five components, will include a new 12,000-sq.-ft. fitness center, group exercise rooms, a golf fitness facility, a new resort-style pool, a casual indoor dining room, a poolside bar, a tween room, expanded playroom for kids, an expanded ladies' lounge, a larger clubhouse kitchen and an enhanced golf practice area.
The Country Club at DC Ranch has partnered with the pros at PHX Architecture, Studio V and Greey Picket and Wespac to see the renovation come to fruition.
General Manger/COO Kyle Draper says in a press release that "having the overwhelming support of the members on this second phase enhancement, clearly shows the member's commitment to remain at the forefront as the premier Southwest lifestyle club in Scottsdale. This next expansion of the Club as the next logical step by the Club to enhance its offerings with a greater commitment to meeting its mission of providing members and guests with an experience centered on fun, family and friendliness."
By application and approval, The Country Club will continue to offer Golf, Junior, Sports Social and Clubhouse memberships.