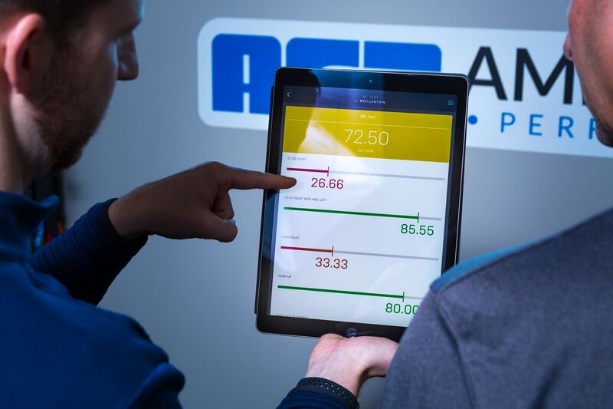 Now open: AMPD Golf Performance has unveiled a performance studio at Troon North Golf Club in Scottsdale.
Chelsea Burney, a Golf Performance Specialist and former college golfer, will lead the training at AMPD's new Troon North location. "We are excited to add the AMPD platform to our already successful coaching programs at Troon North," says Troon North's Director of Instruction Doug Hammer, PGA, in a press release. "Being able to address the physical needs of our students will only add to our success in helping players reach their golf goals. Golfers can now address all aspects of game improvement at Troon North Golf Club."
The AMPD and Troon partnership will provide the best in golf swing development, golf fitness, training, athleticism and conditioning to members and customers of Troon-managed golf facilities. AMPD's Troon North location actually marks the first at a Troon-managed facility. AMPD Golf Fitness was founded by Damon Goddard and Andrew Banner in 2013 with the intention to create the standard in the golf fitness industry through bio-mechanical golf-specific programming and physiological recovery. AMPD Golf Performance was founded four years later with a new name came a refined direction, a new location and new leadership under the direction of former banking executive, Phil Donnelly.
To schedule an AMPD Movement Assessment or Personal Training session, call 682.334.2155 or email Info@AMPDGolfPerformance.com.