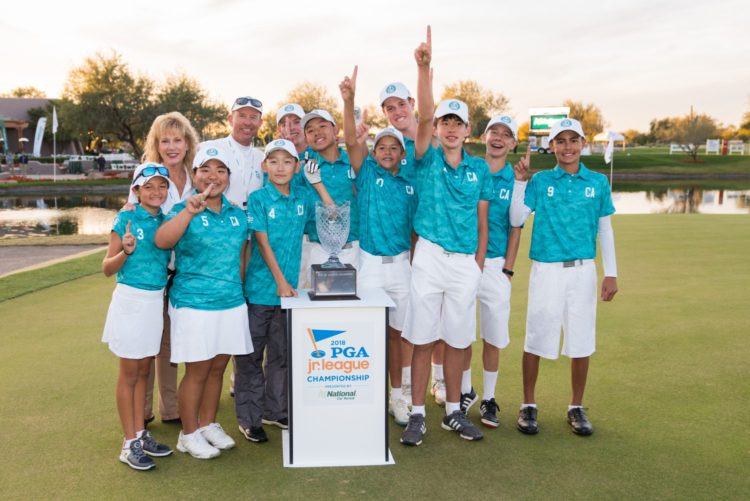 The 2019 PGA Jr. League Championship presented by National Car Rental will be played at Grayhawk Golf Club this fall, Oct. 11 to Oct. 14.
The 2019 PGA Jr. League Championship has been hosted since 2016 at the Scottsdale golf club where it will remain through 2022. The championship, which was launched in 2012, features 12 PGA Jr. League All-Star Teams made up of 10 boys and girls ages 13 and under from across the country.
"Grayhawk Golf Club is beautiful and we're thrilled to return here for the 2019 championship," says PGA Vice President, Suzy Whaley, PGA/LPGA, in a press release. "Grayhawk has embraced the championship, and the PGA professional team at Grayhawk continues to create an unforgettable experience for players, captains, coaches, families and fans alike that matches the incredible golf on display."
Per the press release, the PGA Jr. League brings friends and families together around fun, co-ed team golf experiences, with expert coaching and instruction from PGA and LPGA professionals. Young golfers learn and play golf in an inclusive team environment, utilizing a scramble format for competition that accommodates players of all skill levels.