RH Nathan & Company, the celebrated real estate experts of the North Scottsdale and Paradise Valley regions, recently announced a merger agreement to combine the firm with the ultra-successful Russ Lyon Sotheby's International Realty.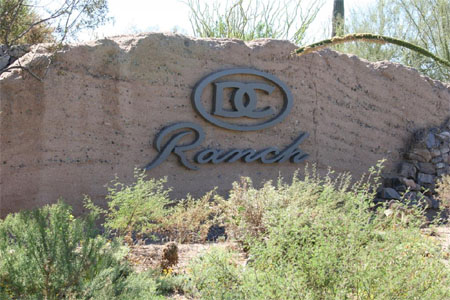 Bob Nathan of RH Nathan said the merger was an ideal collaboration between two luxury homes experts. Proof that even in this stressful economic environment, great business deals can still take place. "We're thrilled with the partnership with Russ Lyon Sotheby's," said Nathan. "It's an ideal alliance and it will help RH Nathan continue to be highly successful."
Nathan added that the combination of the two firms' expertise in the local market will allow the RH Nathan team to continue to focus on superior results and outstanding client service.
RH Nathan, which has served high-end buyers and sellers in the Valley for more than 27 years, also opened a new office at DC Ranch Marketplace this past March.
"It's great to be back at DC Ranch Marketplace," continued Nathan. "I've been heavily involved in DC Ranch and Silverleaf since their inception and it's like coming home."
Russ Lyon Realty Company, long a top real estate name locally, joined forces with Sotheby's International Realty Affiliates LLC in June 2008, creating a firm that staffs nearly 1,000 agents serving the Scottsdale and Phoenix metropolitan areas as well as Flagstaff, Prescott and Sedona.
"Bob Nathan has a stellar reputation and excellent track record in the area," said Dominic Scappaticci, CEO of Russ Lyon Sotheby's. "His firm is a perfect fit for us. We're looking forward to a great partnership and success in the years ahead."
The Russ Lyon Sotheby's International Realty office is located at 20909 N. 90th Place, Suite 209, Scottsdale, AZ., 85255.
For more information, visit www.rhnathan.com.