Spending time outdoors is a treasure that we in the southwest get to take advantage of almost 365 days of the year. More people are rediscovering an appreciation for spending time outdoors, they are looking to enhance their own outdoor spaces with new designs, furnishings and accessories. World Market Center, Las Vegas, says that this growing trend prompted them to launch a new showcase focusing on furnishings for the great outdoors called "Alfresco Spaces," which will premiere at Winter Las Vegas Market, Feb.1 – Feb. 5.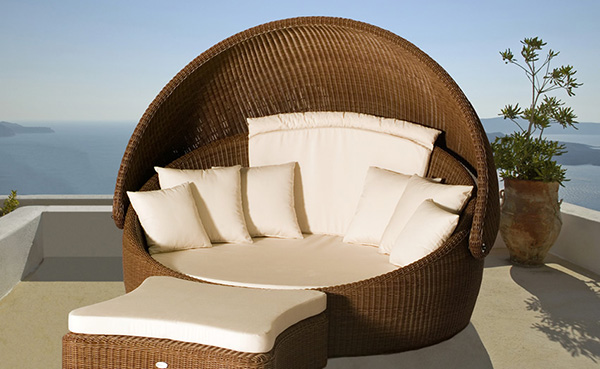 Located in Building B, 2nd floor, Alfresco Spaces will be dedicated to up-market, design-led furniture and furnishings that can be used both inside and outside the home—on terraces, in conservatories, garden rooms, patios, beside the pool or on the beach. The showcase also will feature an array of sustainable products as part of World Market Center Las Vegas' "One Good World" program.
"Until recently, outdoor furnishings designs had been stagnant for some time," said Tim Branscome, World Market Center Las Vegas' vice president, international. "Fortunately, a revived passion for outdoor spaces is driving a design revolution in this category, complete with new materials and treatments that complement contemporary interior designs. The launch of Alfresco Spaces, which coincides with introduction of INSPIRE DESIGN, a dynamic hospitality show aimed at contract, hotel and resort buyers, has the industry voicing enormous interest in the rebirth of outdoor furnishings."
Many geographical locations are natural hotspots where companies are taking advantage of their growing and robust outdoor cultures including Sydney, Australia-based Harbour Outdoor. Harbour Outdoor was inspired to create unique outdoor furnishings that combine Sydney's everyday outdoor lifestyle, coastal location and the taste for quality and style.
"More than ever before, homeowners are realizing the importance of the homestead, where the backyard is clearly an enhancement of the living area in the house," said Alexander Eburne Vice President Sales & Marketing of Harbour Outdoor. "The economy has motivated people to choose to stay and invest in their home environments, while they obtain immeasurable enjoyment with their new-found outdoor life."
Other exhibitors included in this showcase include EcoSmart Fireplaces, Kannoa, Deesawat, John Kelley, Gypsy Faire Tents, Patio Heaven Somers Furniture and Seccio among others.
Companies exhibiting in the new showcase will not only be able to address both the residential and hotel/hospitality market, they also will be able to tap into business from the emerging tourism markets of Latin America and the Caribbean.
The Winter 2010 Las Vegas Market is scheduled for February 1-5, 2010 at World Market Center Las Vegas.
For more information on World Market Center Las Vegas, visit www.LasVegasMarket.com.