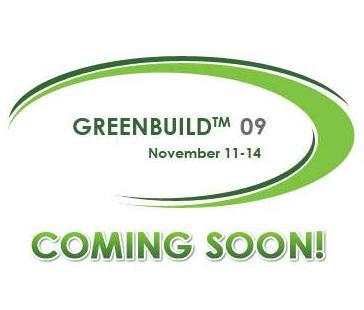 The Arizona Host Committee for Greenbuild '09 has released a list of 18 Arizona tours featuring 70 venues that will be offered during the November 2009 Greenbuild International Conference & Expo to attendees. The tours feature prominent green building projects throughout the state.
Several stops are planned for each tour. The sustainable building projects featured include the ASU Polytechnic Academic Complex, the Tempe Transit Center, Desert Edge High School, the Museum of Northern Arizona Collections Center and Civano, a residential development in Tucson.
"The tours showcase Arizona's diversity in green building," said Beth Vershure, the executive director of the Greenbuild Host Committee. "Green is booming. As a state, we are transforming the built environment and developing more sustainable communities."
Nearly 100 venues were submitted for consideration including residential, commercial, educational, library and nature venues and some Arizona landmarks that played a key role in the history of sustainable development.
"The response was outstanding," said Dorina Bustamante, the chair of the statewide project tours committee which put together the tours. "Reviewing so many quality proposals leaves a distinct impression that Arizona has a great deal of insight to offer on the topic of sustainable building. There are a lot of fantastic green projects in this state that are saving energy, conserving water, and being built with less impact to the environment. We're offering everything from walking tours, to Metro Light Rail tours, to desert hikes and bus tours that take visitors to places in Northern Arizona and Southern Arizona," Bustamante said.
GREENBUILD 09, the International Conference & Expo of the United States Green Building Council (USGBC), takes place November 11‐13, 2009 at the new Phoenix Convention Center. It is expected to bring 25,000 professionals to Phoenix in the fields of construction, energy, community planning, sustainability and other related fields to hear top speakers and see the latest technology. For more information, visit the Arizona Chapter of the U.S. Green Building Council at www.usgbcaz.org. Here you can find a list of the sites on the Greenbuild tour.