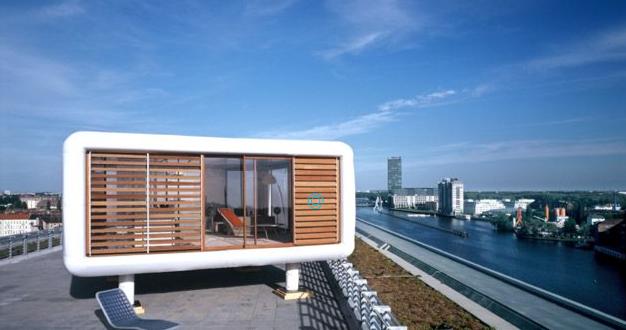 Do you have a backyard, a rooftop, a parking space? Then you have room for a new little home, according to the folks at Loft Cube who create small mobile living spaces. Inspired by the flattop roofs of Berlin, the German designer Werner Aisslinger built the first Loft Cubes with intentions of using that previously unused rooftop space. But they could also make for a fantastic guest house in your backyard.
These homes would be considered mobile and they house about 420 square feet of space, like a studio apartment. Installment takes about two to four days, which is pretty good for such a unique living space.
To order one, and to see more images and detailed information, visit the Loft Cube website at www.loftcube.net.