Ok, so summer is nearly here. And in the Southwest that means sweltering hot temps, cool dips in the pool and funky-colored cocktails. As someone who loves the 100 plus degree weather (and the initial wave of heat that hits upon climbing into a car that's been marinating in the sun for a few hours), I find comfort in stepping outside to warm up from the frigid environment of overly air conditioned restaurants, malls and offices.
What's more, I loathe that shivering feeling that ensues after a shower in the wee hours of the morning in preparation for work. As someone with a summer birthday, this little accessory is certainly on my wish list.
While the concept of towel warmers is not the newest bath time convenience to emerge on the scene, this one by Myson offers a decorative brushed stainless steel aesthetic.
Myson's new brushed Stainless Steel Hydronic Towel Warmer Collection features three distinct models, each available in many different sizes with heat outputs up to 3,156 Btu/hr., making them efficient as both a towel warmer and a room heater.  Brushed stainless steel is an increasingly popular decorative finish, recognized for its non-corrosive nature, excellent thermal properties, and designer appeal. It has certainly caught my attention. This exciting new Myson product line includes the necessary installation accessories and comes with a full ten-year warranty.  Models are ESKE, NENE, and WENSUM.
NENE is compact, but uses flat panel tubes to deliver heat output from 2,225 to 2,903 Btu/hr.  Available in two sizes, 23 or 31 inches high by 42 inches wide.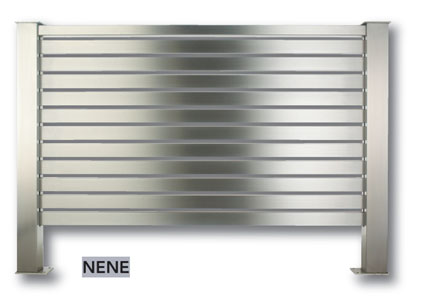 WENSUM is perfectly sized for small areas.  There are two compact models, only 20 inches wide with a height of 31 inches delivering 1,073 Btu/hr or 37 inches boosting the output to 1,340 Btu/hr.
ESKE is available in six different sizes.  The heat output ranges from 1,271 to 1,790 Btu/hr in dimensions as narrow as 20 inches wide and heights up to 59 inches.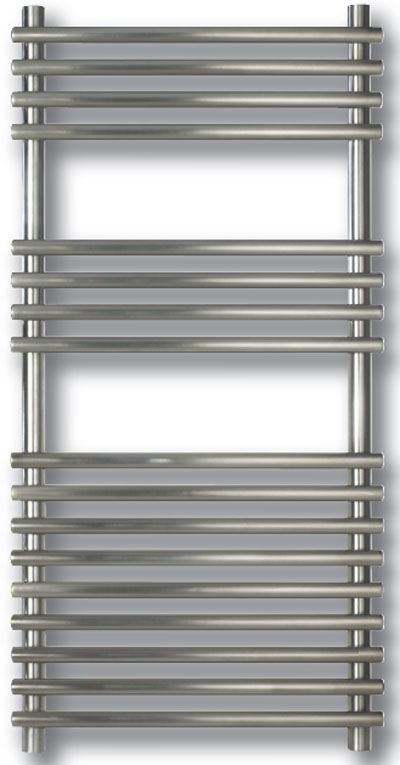 To Learn more, visit www.mysoninc.com.