When you hear the word "Disney," what images are conjured up in your mind? For me it is collage of classic Disney characters and fairy tales, all the things that make childhood such a whimsical time. So when I learned that Disney had joined forces with furniture manufacturer Veneman Collections to produce a line of outdoor furniture, I immediately envisioned Mickey Mouse-patterned upholstery adorning kid-friendly lounge chairs. However, that depiction lies on the entirely opposite side of the spectrum from what the high-end outdoor line actually encompasses.
Disney Consumer Products and Veneman Collections, the outdoor furniture company known for its custom designs, launched Walt Disney Signature collection, Disney's first upscale, non-character lifestyle brand, with an all new line of high end outdoor furniture from Veneman designed to incorporate timeless moments of Disney magic and whimsy into the most natural spaces around the home. This new line from Veneman is comprised of four collections: Lumiere, Griffith, Imperial and Script Writer.

The new line of sharp-looking outdoor furniture is an innovative next step for the Walt Disney Signature brand and demonstrates Veneman's highly regarded approach to design and execution while interpreting the celebrated qualities of an iconic American figure like Walt Disney to enhance the pleasure of outdoor living spaces. "Walt Disney Signature aligns with our passion for a timeless modern style that transforms a space into a destination," says Bill Markowitz, president of Veneman Furniture. "The inspiration for this clean-lined series draws from Disney's tradition of storytelling, and represents a new opportunity for discerning consumers in design, materials and craftsmanship."

The four collections in the line bring the luxury and comfort of the indoors out through a sophisticated blend of mixed materials, classic prints and bright colors including woven and teak treatments with a natural aesthetic.

Lumiere – Walt Disney was drawn to leading minds in many industries, from architecture and design to music and art. This collection pays tribute to Walt Disney's artistry and imagination and his legacy of innovation. Emphasizing the contrast between light and dark, this collection's sophisticated look is classic, much like Disney's early films.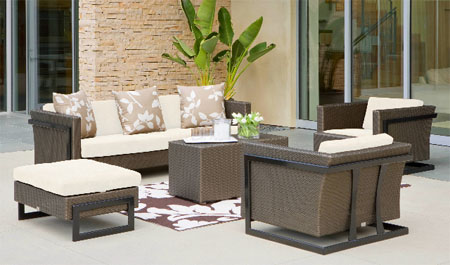 Griffith – Walt's early experience with his family at the Griffith Park carousel helped spur him to the development of the Disneyland® Resort, and this collection suggests a casual Californian aesthetic with clean lines, and optimistic colors.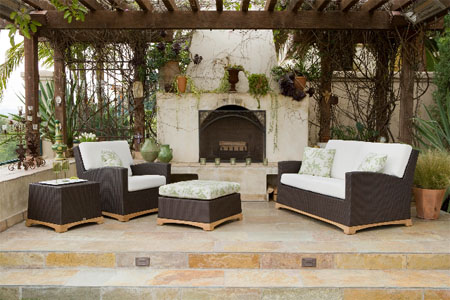 Imperial – The China Plate, one of Walt Disney's early Silly Symphonies, brought the characters on a porcelain dish to life through groundbreaking animation and this collection features an Asian motif with strong, refined angles and structural symmetry that would please any modern-day emperor.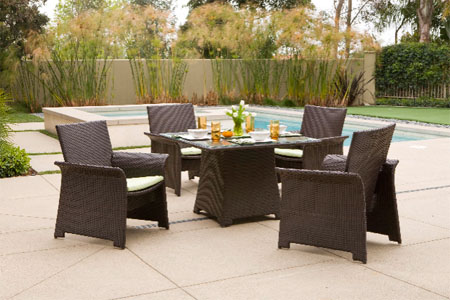 Script Writer – The foundation within Disney's legacy lies in the power of great storytelling in written form, film, art or music, and this collection invites us to consider a new world with clean lines and natural accents in this teak-constructed collection.

For more information or ordering details, visit www.venemanfurniture.com or  www.disneyconsumerproducts.com.