I know what ya'll are thinking … Isn't the saying, "Save a Horse, Ride a Cowboy?"  Well, as ya'll know I'm single, so I enlisted my single friend Claire Planeta to partake in some good clean Wild West fun at Corral West Adventures to ride a horse, not a cowboy.
Claire Planeta (@vanity.claire) is our guest photographer today at the magazine and she also owns the Nonprofit Organization What Matters Foundation.  I will be doing a one-on-one interview with Claire in your future so be on the lookout.  For now let's get back to our adventure at Corral West.
Meet Corral West Adventure owner Caitlin Joski (pc Jenna Wilkes)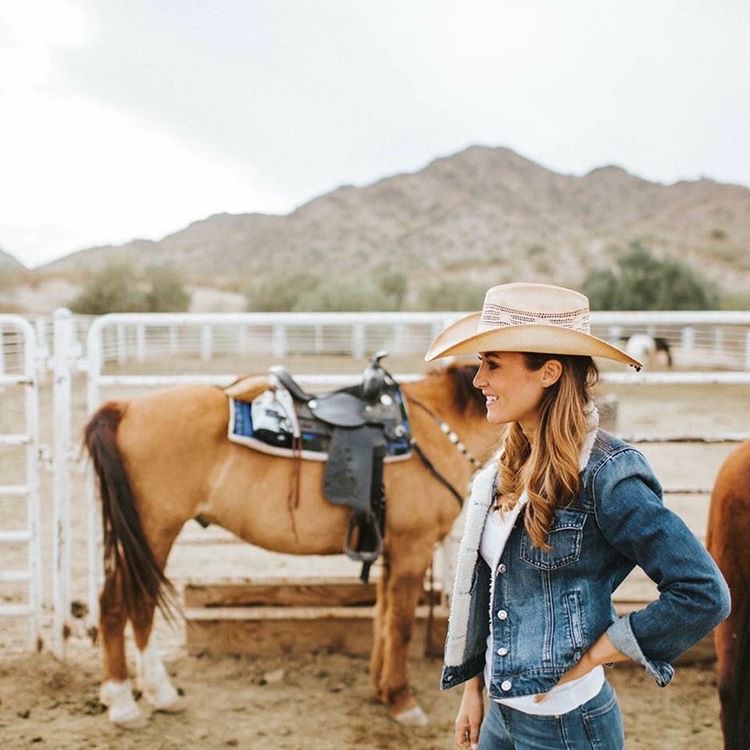 Upon entering Corral West Adventures we quickly found out it's a lot more than just a place to ride horses.  Corral West Adventures may not officially be considered a non-profit organization but they utilize a lot of their profit to rescue horses.  People may be thinking … Rescue Horses??  Yes, that's what i said — rescue horses from being slaughtered for consumption.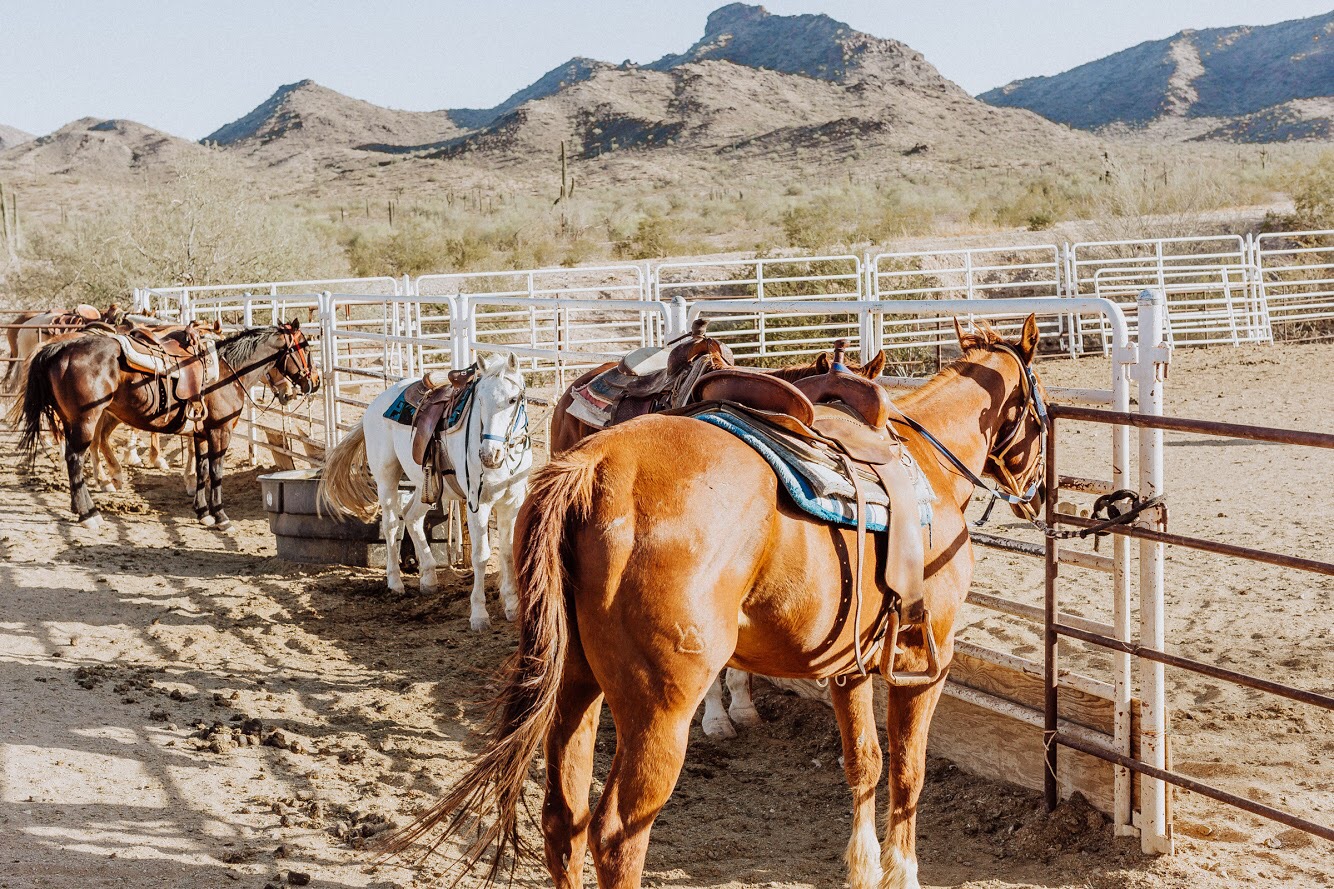 Photo by Claire Planeta
I had no idea that every year over 100,000 American horses are trucked over our borders to be slaughtered for human consumption.  Here at Corral West Adventures, they have been able to rescue about 30 horses so far!
As we set off on our ride, our Wrangler Alex explained that he will be riding a rescue horse and we will be riding horses that were a little easier to handle.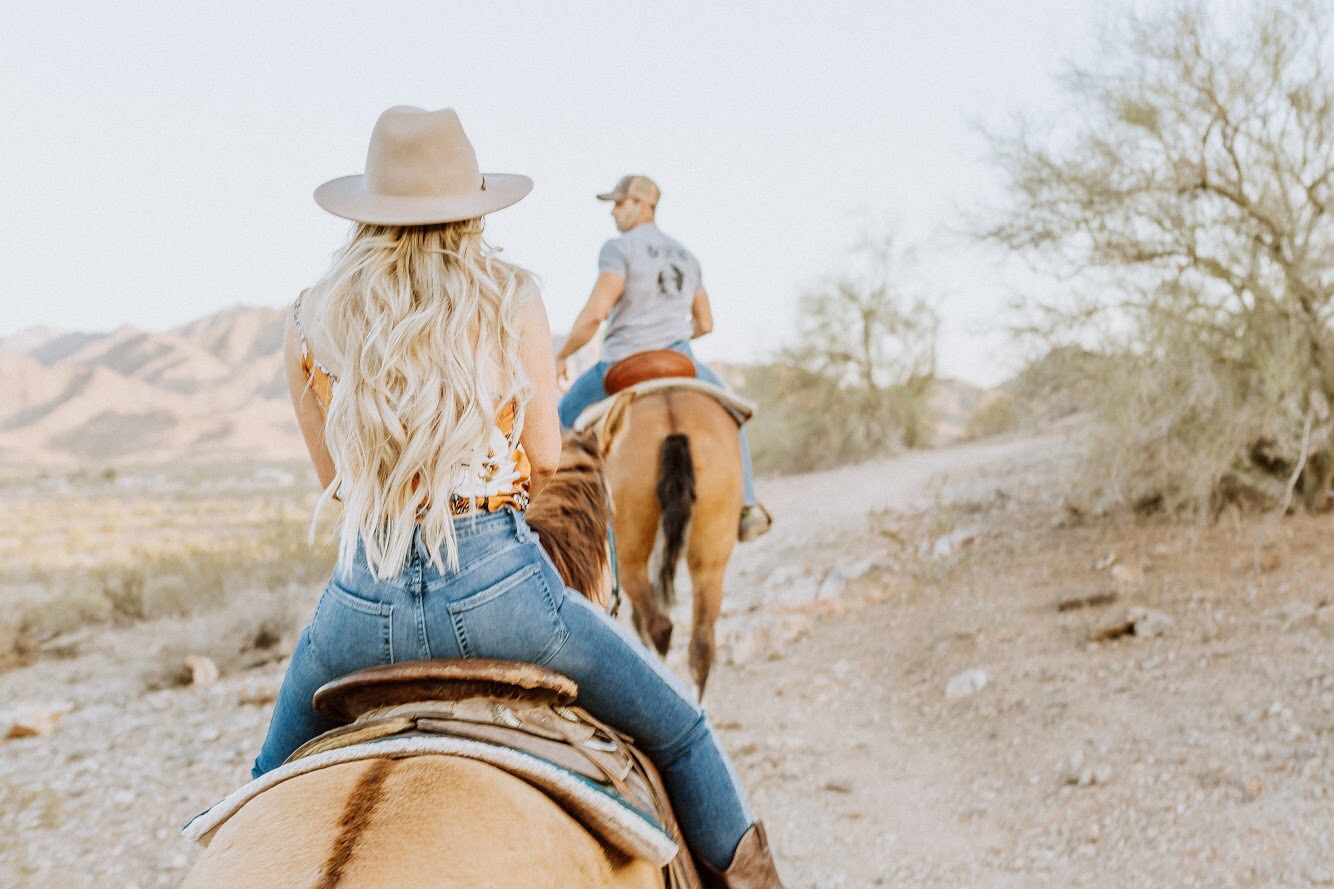 PC @vanity.claire
We didn't understand what that meant at first, we were just excited to get on our horses. I got onto a brown beauty named Poncho & Claire got on a stallion named Frosty.
As we began to ride it became apparent that each horse had it's own personality … just like people.  Our horses were pretty easy to handle and we were thankful since we lack experience.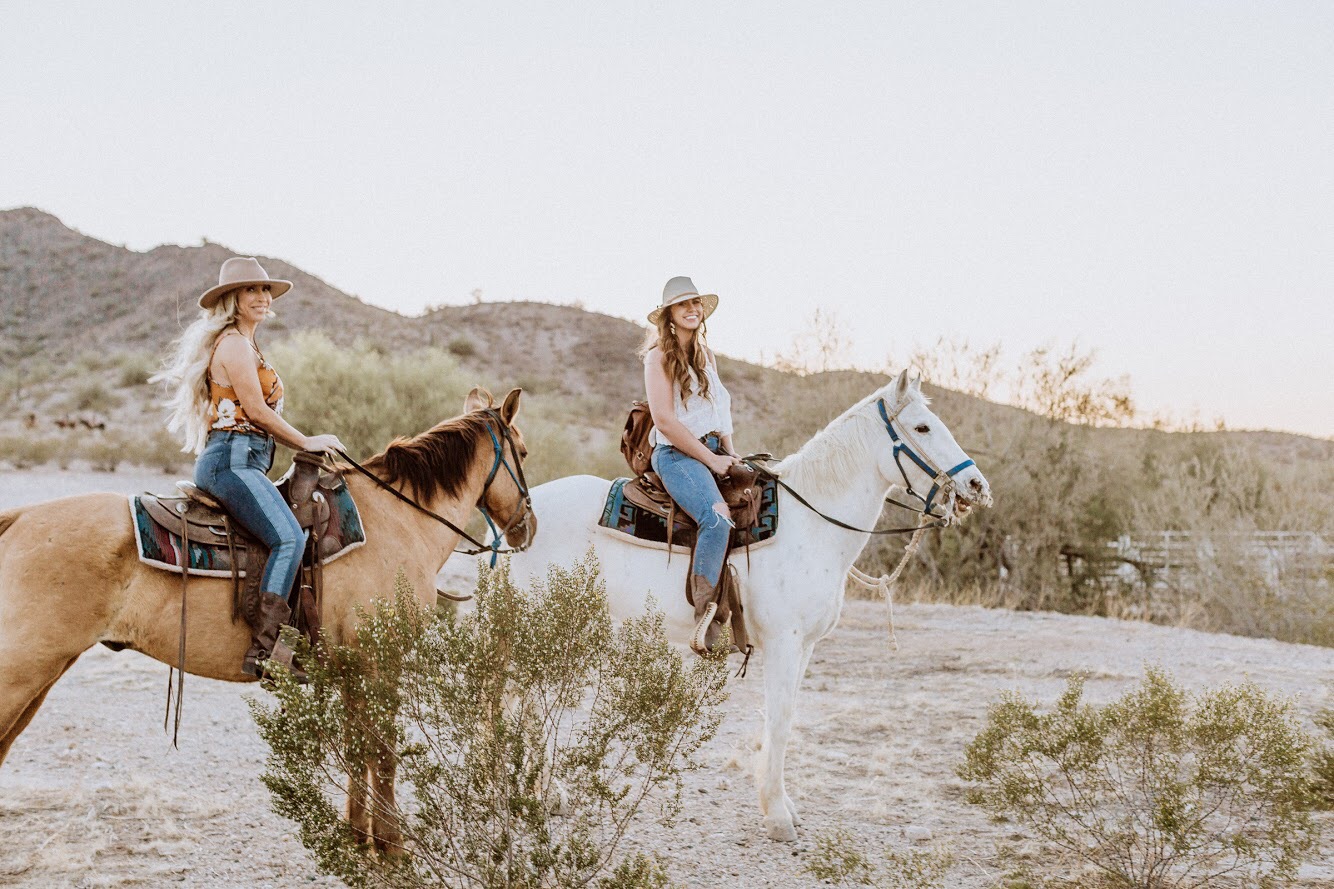 The rescue horse that Wrangler Alex was leading with on the other hand wasn't as easy to control.  When the wind blew the horse was easily spooked and all Claire and I could do was slow our horses down and watch as Alex was able to calm the horse down.  It was really amazing to see how patient and loving the wranglers are at Corral West Adventures.  At the same time it was heartbreaking to think about how that rescue horse must have been treated in the kill pen to be so scared at a little wind today.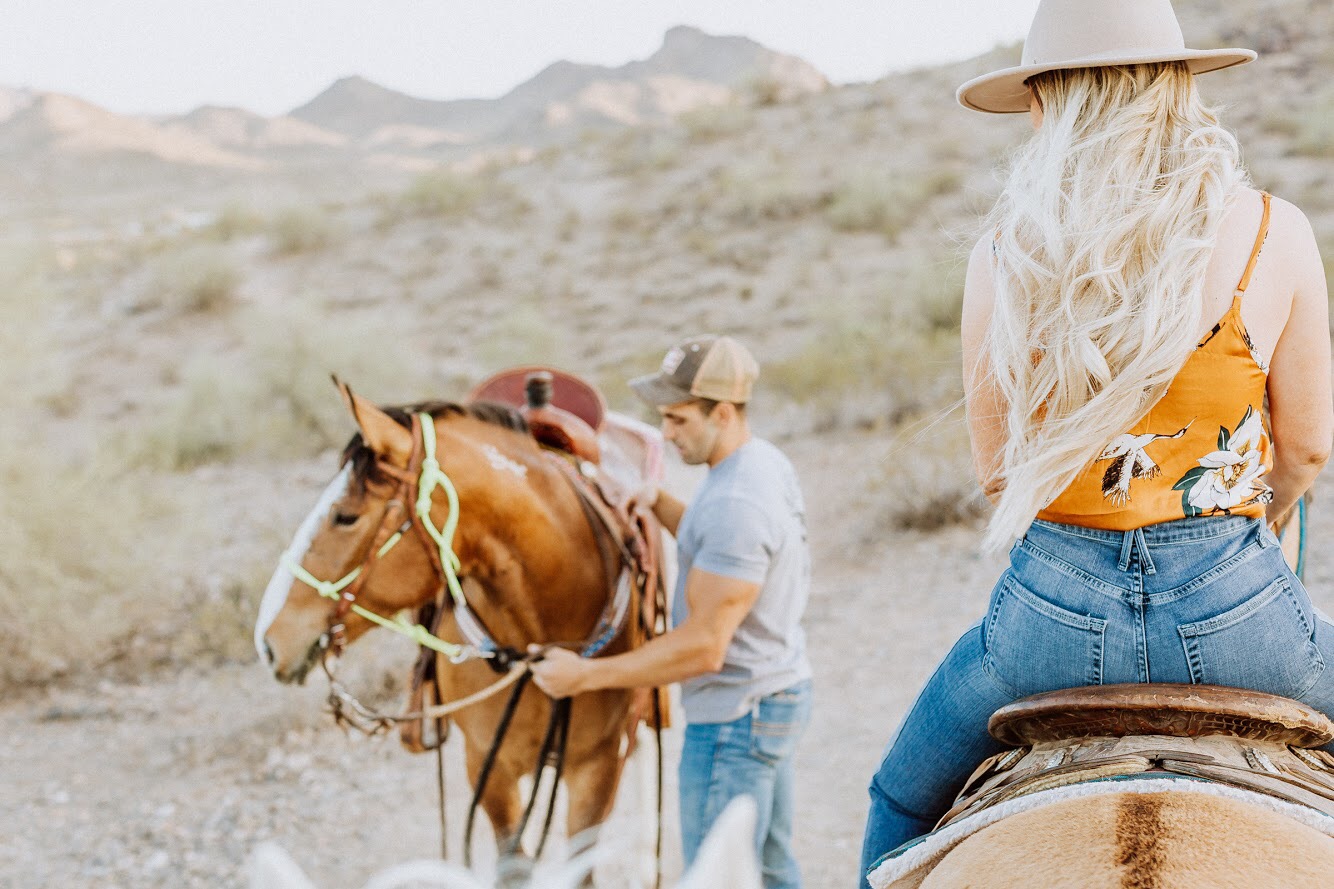 PC @vanity.claire
The motto at Corral West Adevtures is, "Saving a horse won't save the world, but surely, it will change the world for that one horse."  And Claire and I were lucky enough to experience that first hand.
Not only that …. In the end Claire winded up finding her white knight and falling in love.
I, on the other hand was left still looking for my cowboy ……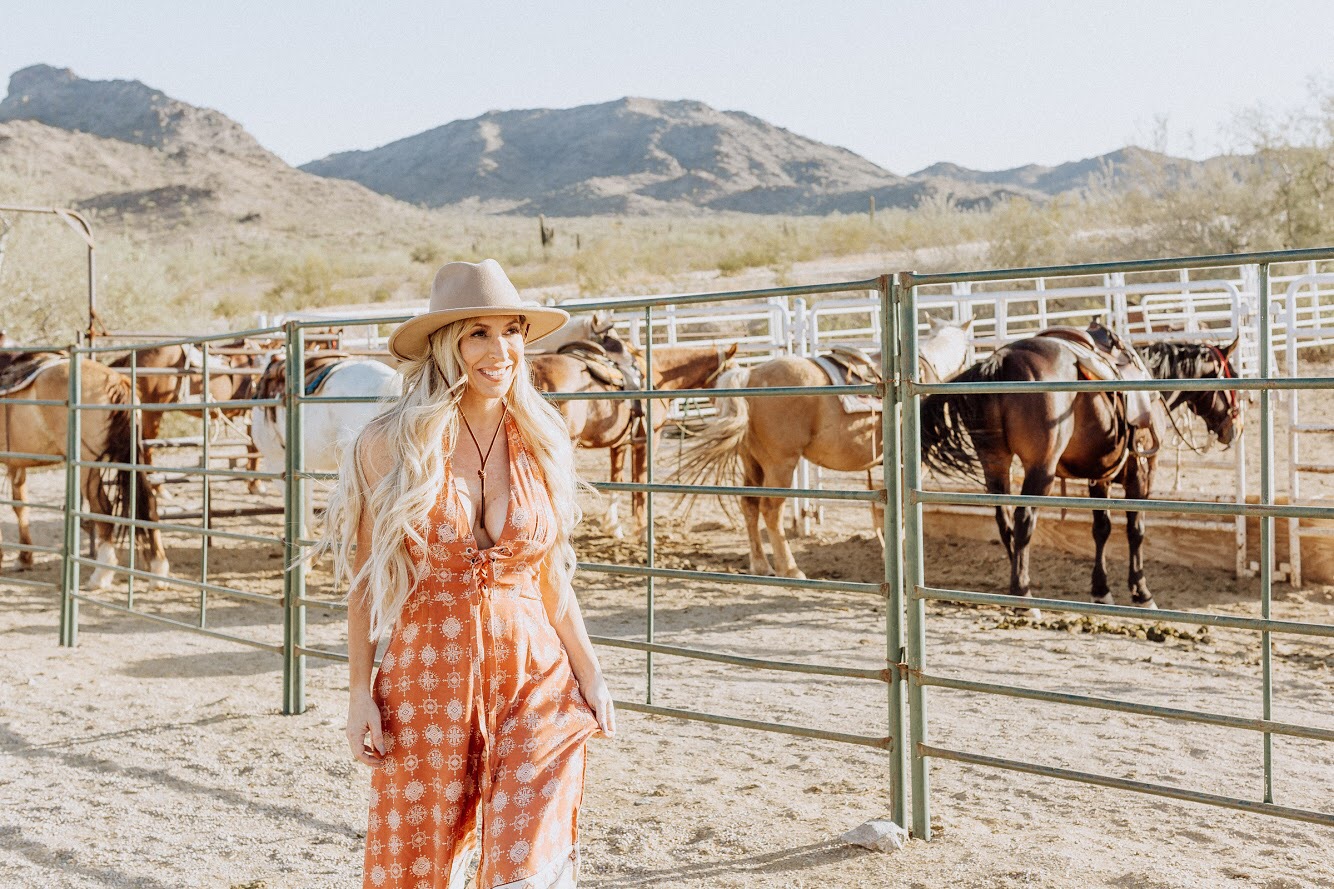 But on a serious note … Corral West Adventures will be closing for the Arizona summer so you only have about a month left to Ride a Horse and Save a Rescue.  They also have cookouts and throw special events!  For more info you can visit them at www.PhoenixHorseRides.com instagram @CorralWestAdventures Until Next Adventure, Toniann