The best part of an adventure is the people you meet along the way.  People who choose to live a simpler life…. with simpler cars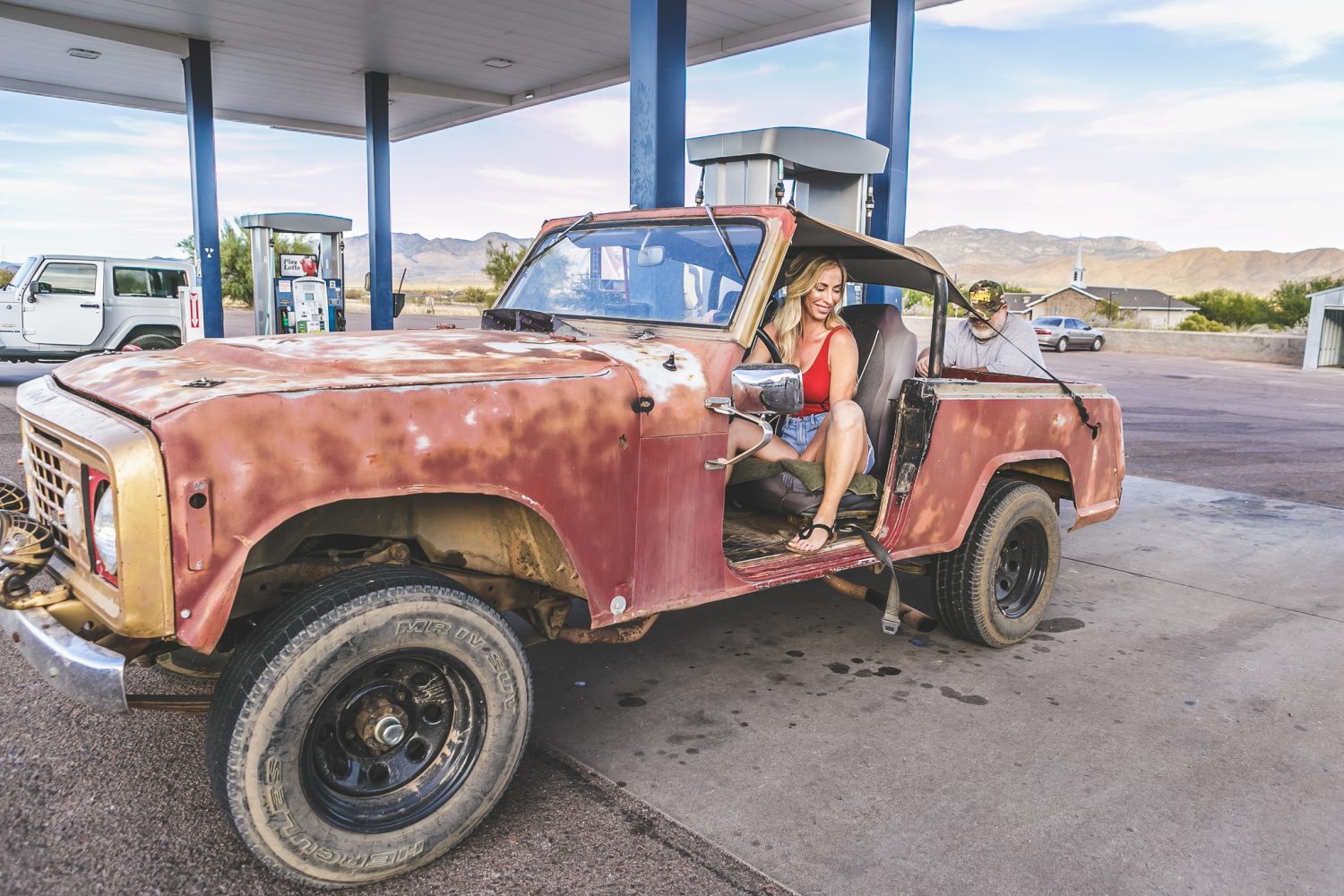 An adventure is a reminder that life is about collecting moments and not collecting things. Life is about having stories to tell, not stuff to show.
As I set out to try canyoneering for the first time, I really didn't know what to expect. The only thing I knew is that it would most likely make for one hell of a story and I was right.  Derrick Jones-Nelson (AZ Foothills Photographer) and I started out to meet our Phoenix Wilderness Adventure guide David at the Diversion Dam. As we approached Globe, Arizona we saw a side to Arizona's beauty that we never saw before….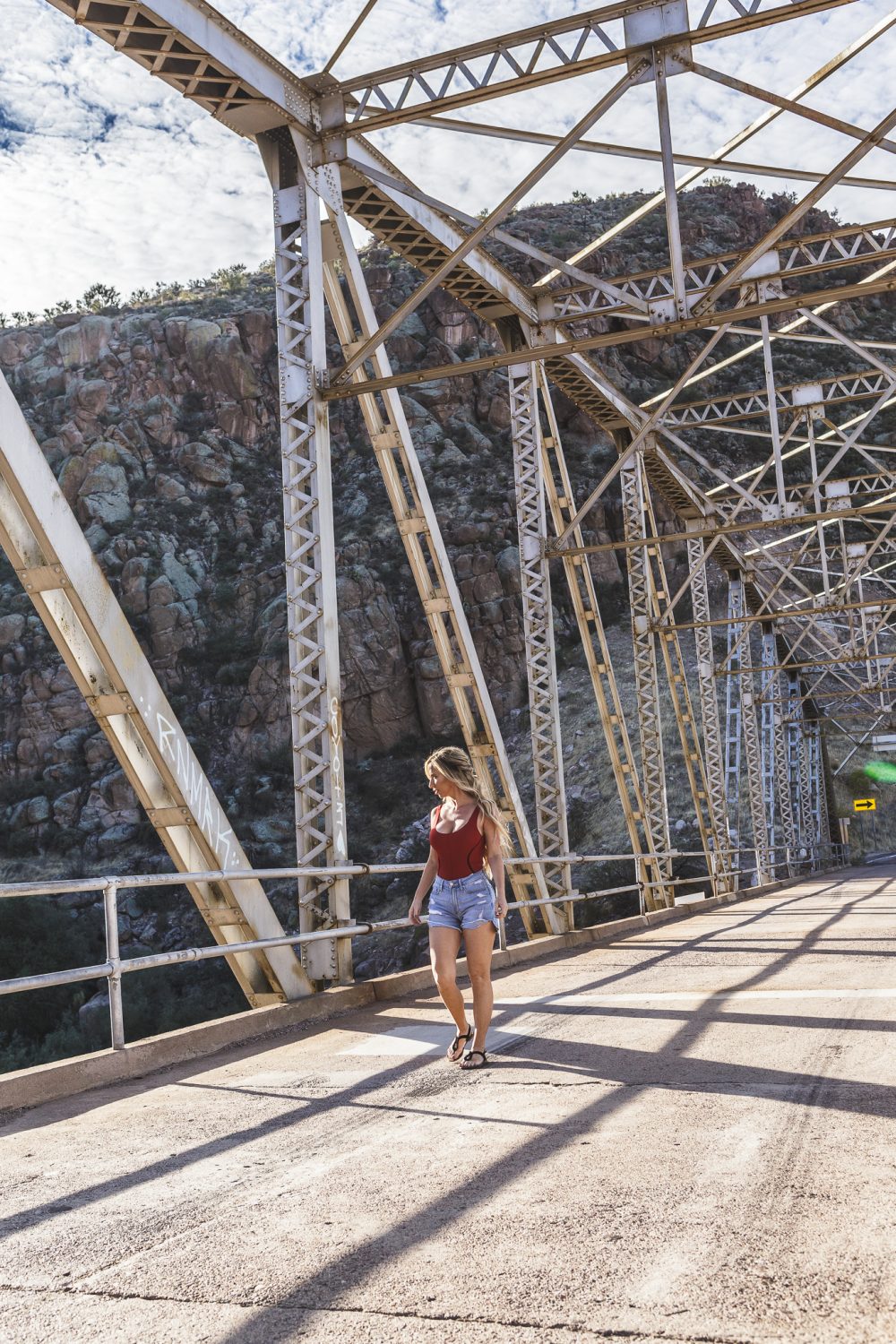 We were feeling excited and of course a little nervous. I mean after all, we were driving into an un-known part of Arizona, meeting someone we never met before and doing something we never did before.
Meet David from PWA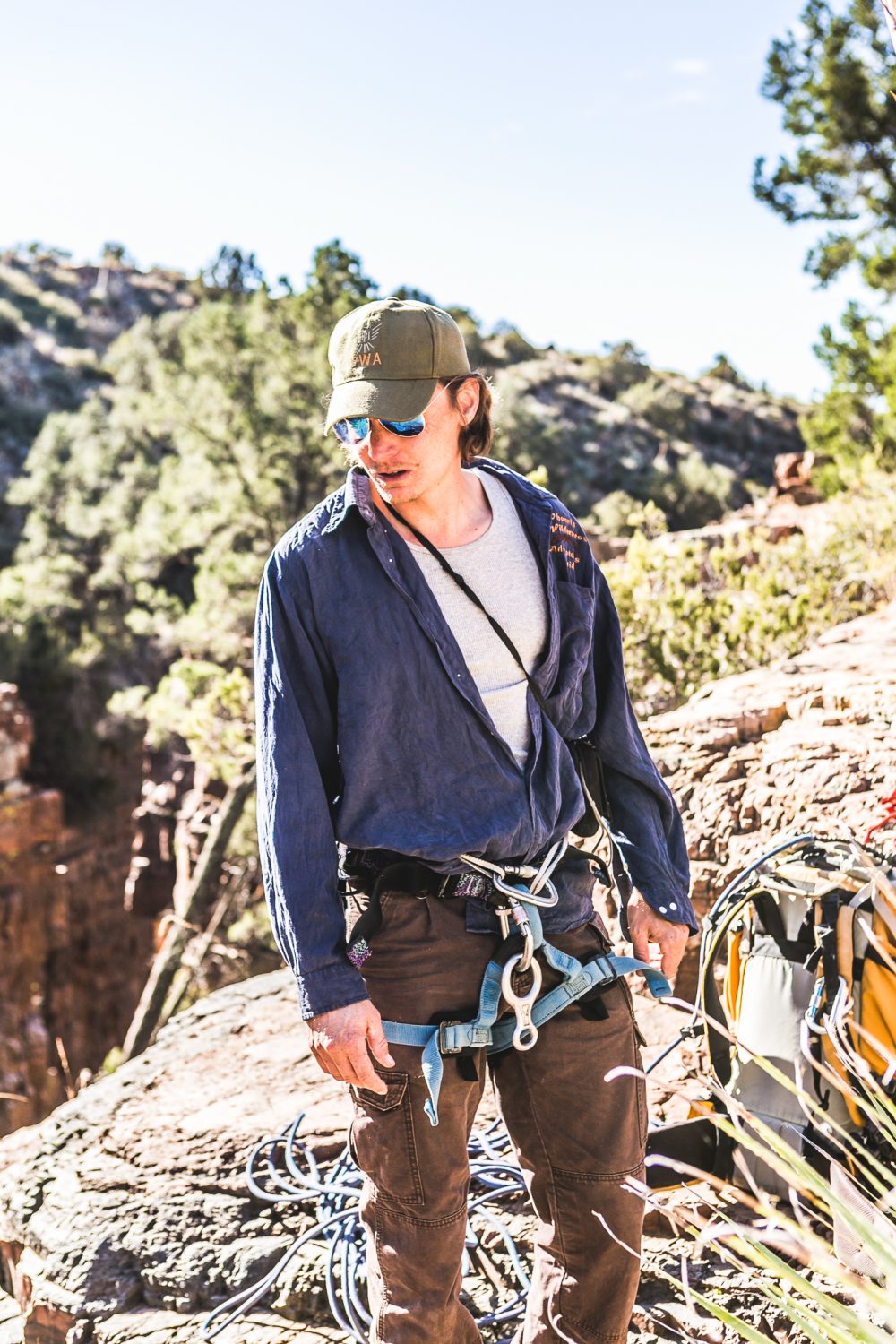 When David noticed we were a little nervous the first thing he said was, "Entering Phoenix terrifies me." He said that in Phoenix we have to worry about all of these people on the road and how we have no control over other people's actions. He explained in nature, it's only you and nature. And as long as you take your time and you are thoughtful, it's less risk than driving home. With that thought in mind, I knew I was ready to get started.
As soon as we arrived to Hog canyon David handed myself and Derrick Nelson (Photographer) a backpack with all of the equipment we needed for the day. The backpack included gloves, helmets, ropes, and harnesses. The backpack even came complete with water.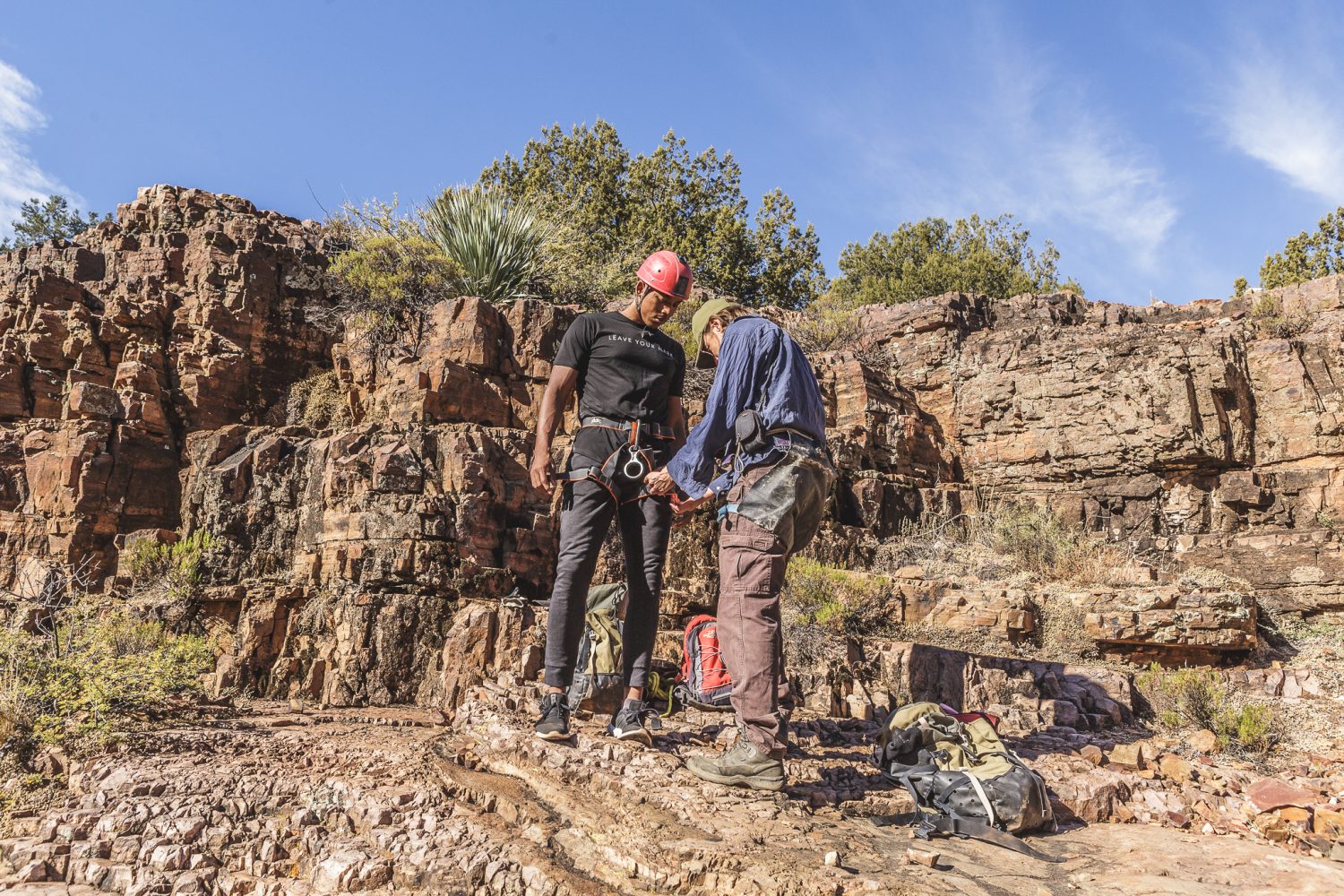 David went through a 30 minute training class on proper technique. He explained that the technical way to rappel down a mountain is actually in a squat position (I couldn't have been happier to learn canyoneering also works your gluteus).  David also explained that throughout all of our descends we will be connected to not one, but to two ropes for extra safety, both a rappel and a belay.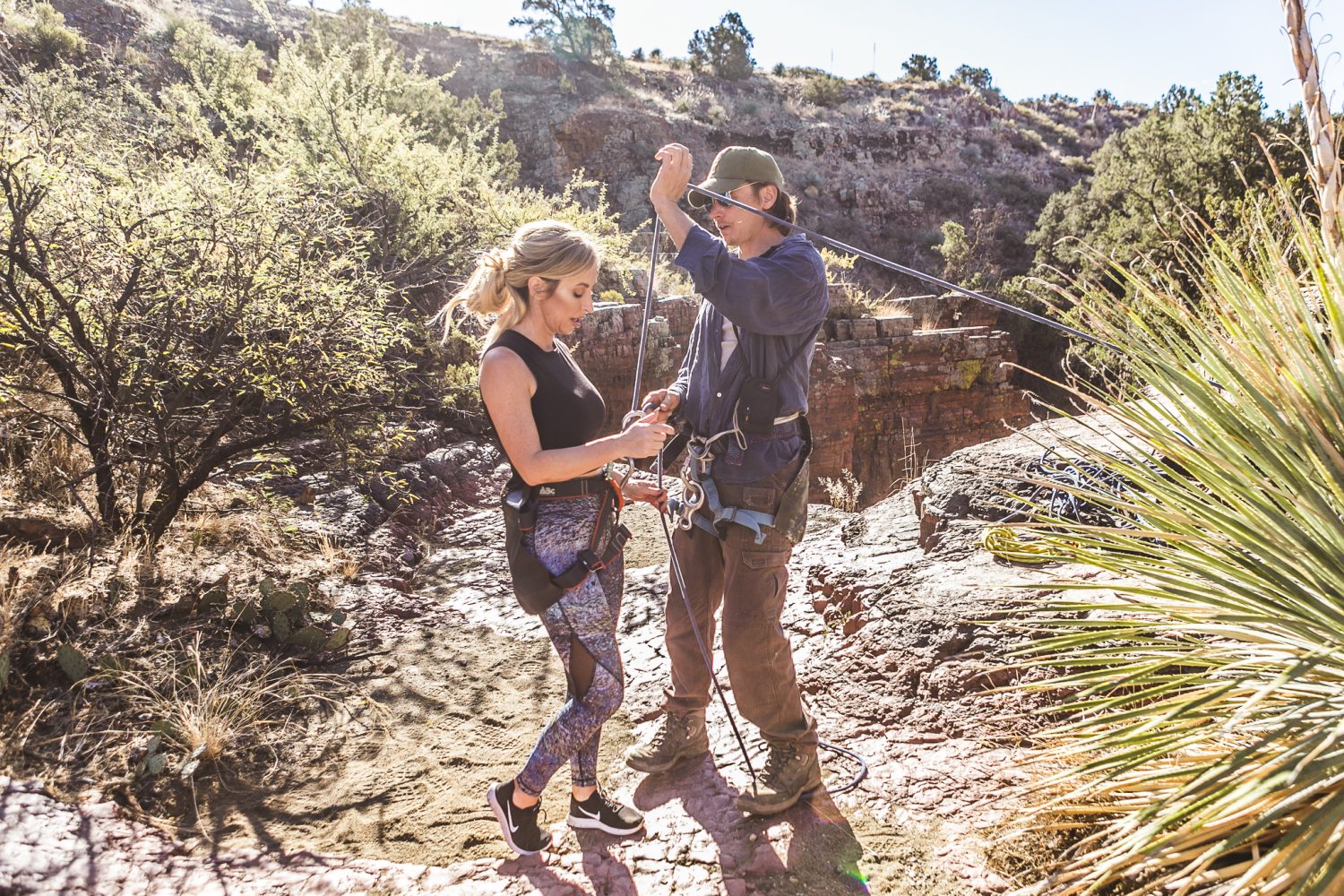 After both Derrick and I felt ready to go it was time to make our way over to the canyon. David ensured that we were tied in and ready to go prior to moving anywhere near the side of the canyon. Once we were secure, it was all about taking that first step.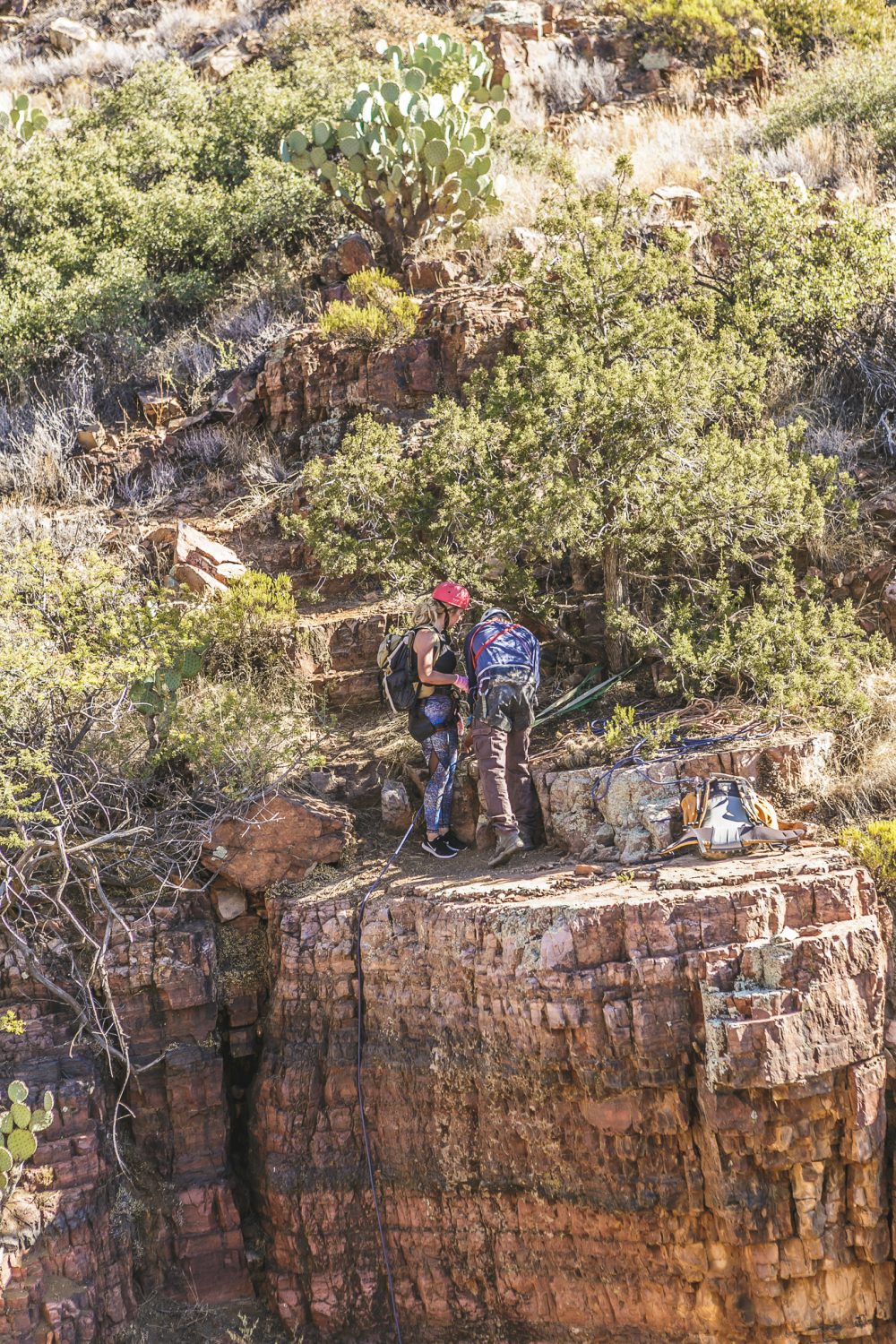 That's the moment in which fear began to kick in for me. David explained canyoneering was probably a lot more mental, than it was physical. He explained that trips with PWA were about more than just a physical challenge. Trips are used for corporate team building, for getting over individual fears and the list goes on and on. From that moment on, I looked at David as more of a coach than a guide because I knew I was going to need his coaching to get over some fears.
What they say couldn't make more sense at this moment, "Courage isn't about knowing the path, it's about taking the first step." And it was time to be courageous… after all, it gets dark in Arizona early so we didn't have all day.
And just like that I took the first step,
As soon as I got passed the first step, I looked for Derrick to smile for the camera. In fact, I stopped so many times to smile for the camera he yelled, "I already got that shot." Haha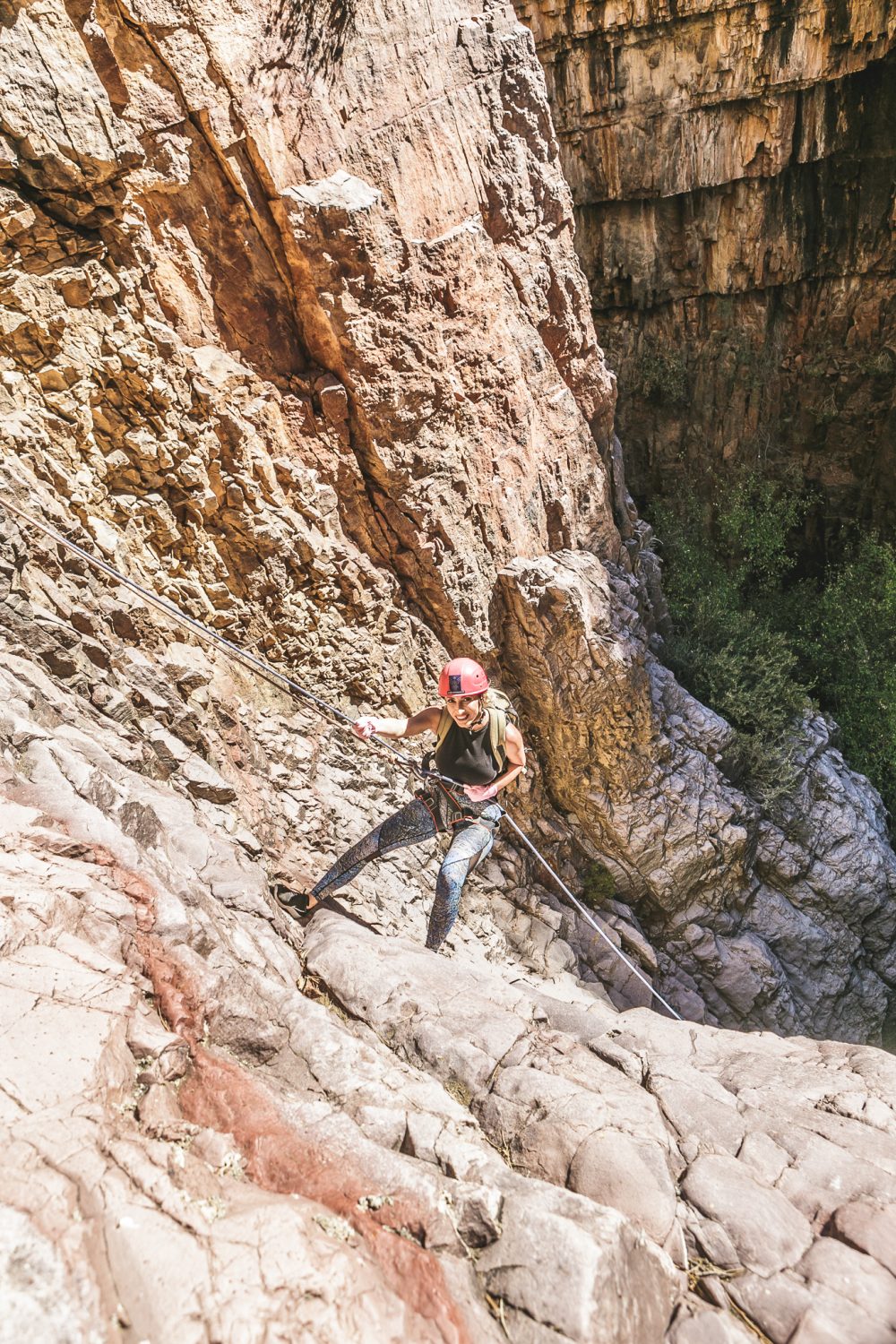 And with the blink of an eye, we made it down the first rappel of the day. We were about 50ft down Hog Canyon. My heart was racing, the adrenaline was pumping and I couldn't wait for the next rappel.
The next rappel was the largest of the day, about a 100ft descent.  David even had Derrick out on another ledge to be able to capture photos at just the right angle.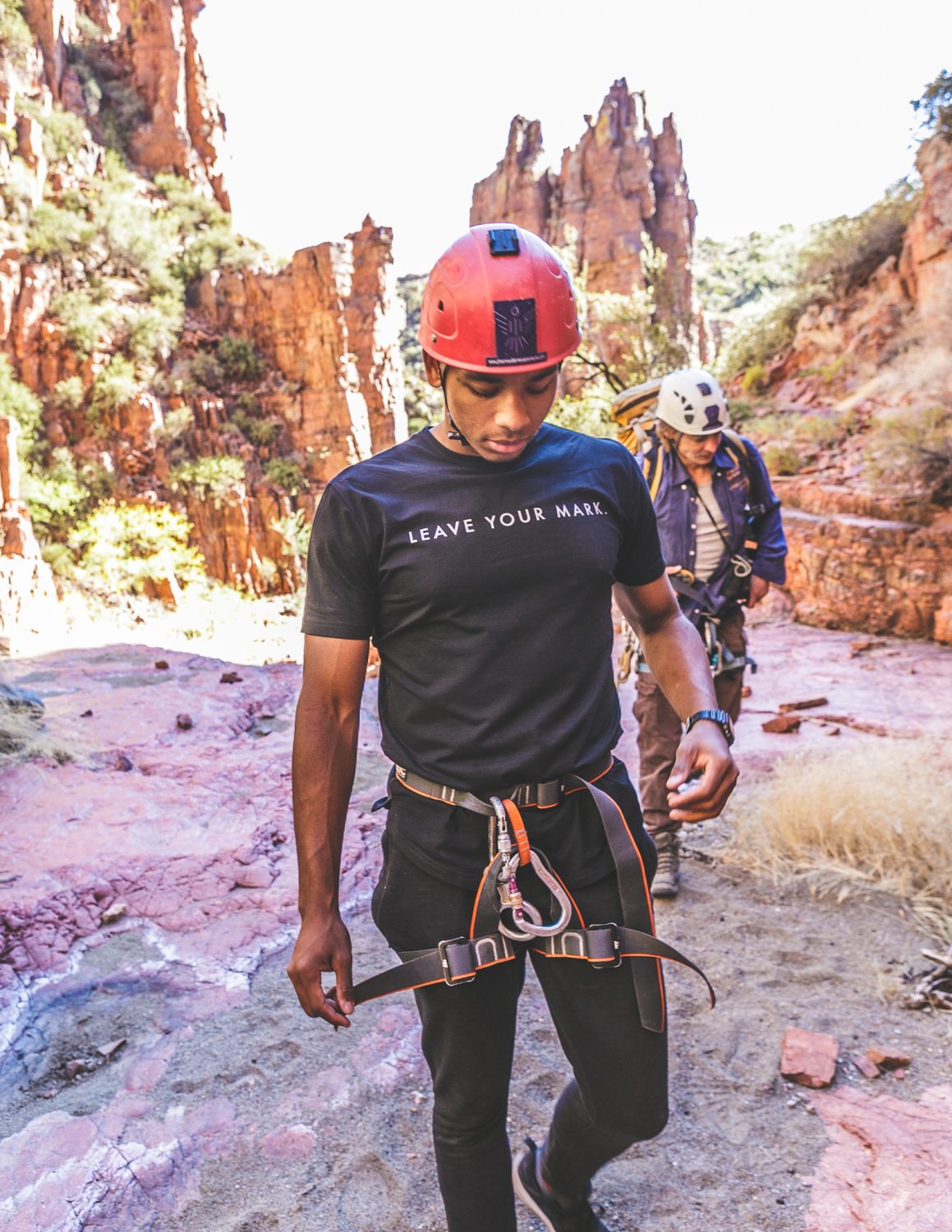 It's amazing what Derrick would do to make the photos come alive for the readers.  Wow, doesn't the photo speak for itself?!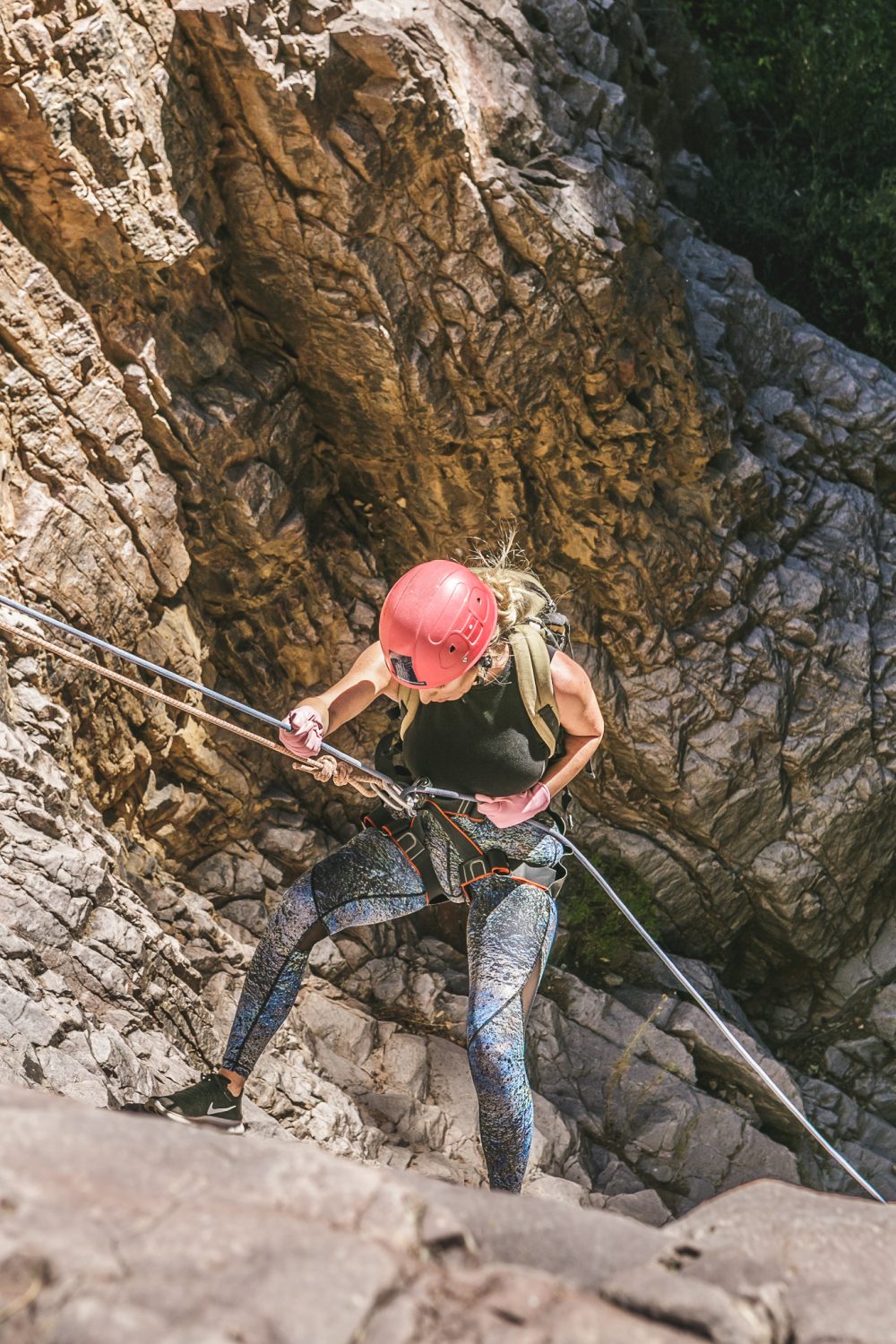 It was a lot easier to take that first step this time, but it was quite a workout to stay in the squat position for 100ft. As you get closer and closer to the bottom it becomes harder and harder to slow down. I even had to ask David to slow me down a bit as I made my way towards the bottom of the mountain.
As David stood on top of the mountain he was able to slow down my descent very easily; that made me feel very safe and secure. At 150ft down we took a snack break.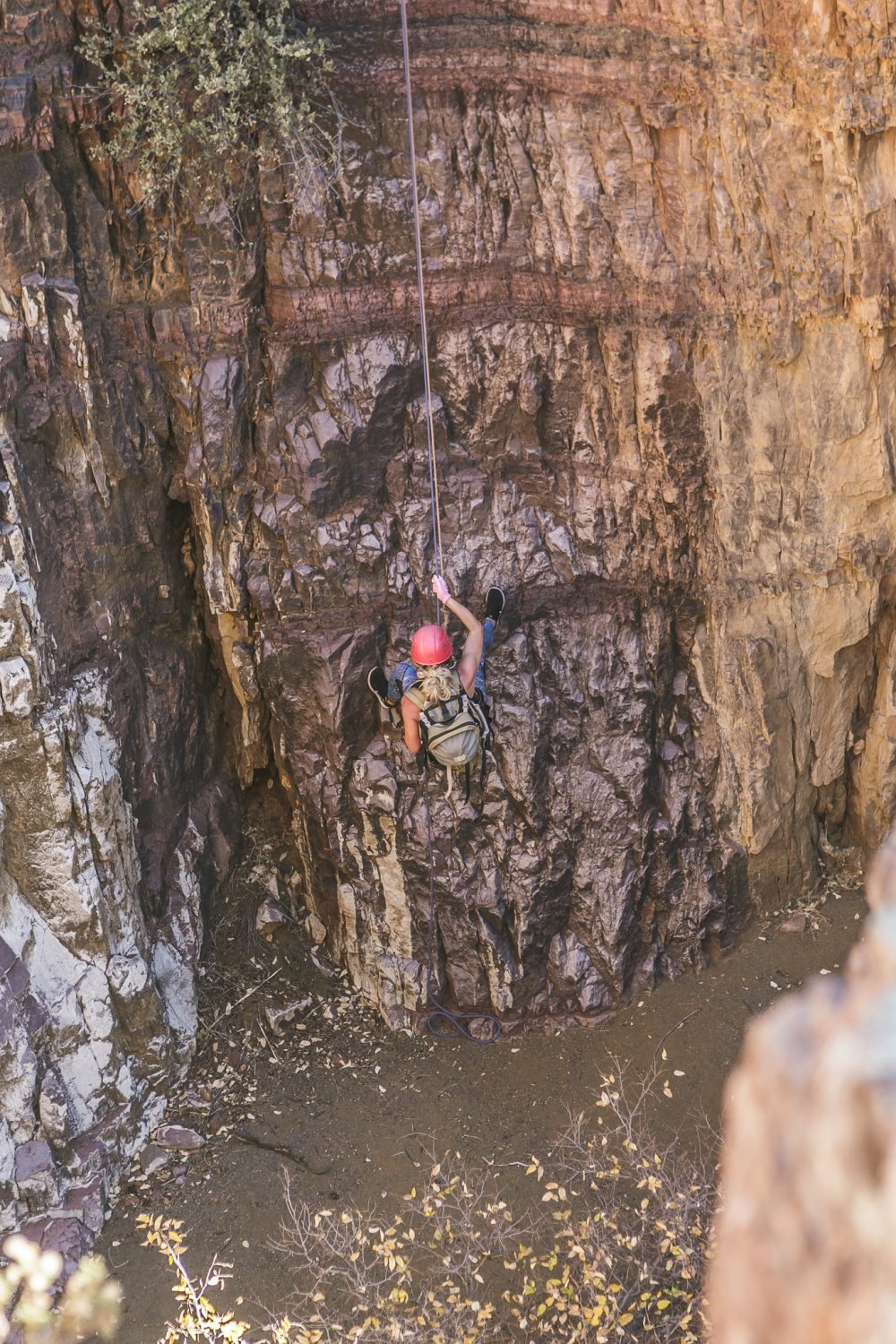 The Hog Canyon tour with PWA is a four mile tour with four rappels and three rock climbs for a total of 500ft in and out. We were halfway through the rappels. Cell phone service was long gone and it was just us and nature. The John Muir catch phrase that Phoenix Adventure Wilderness quotes states the following, "In every walk with Nature, one receives far more than he seeks."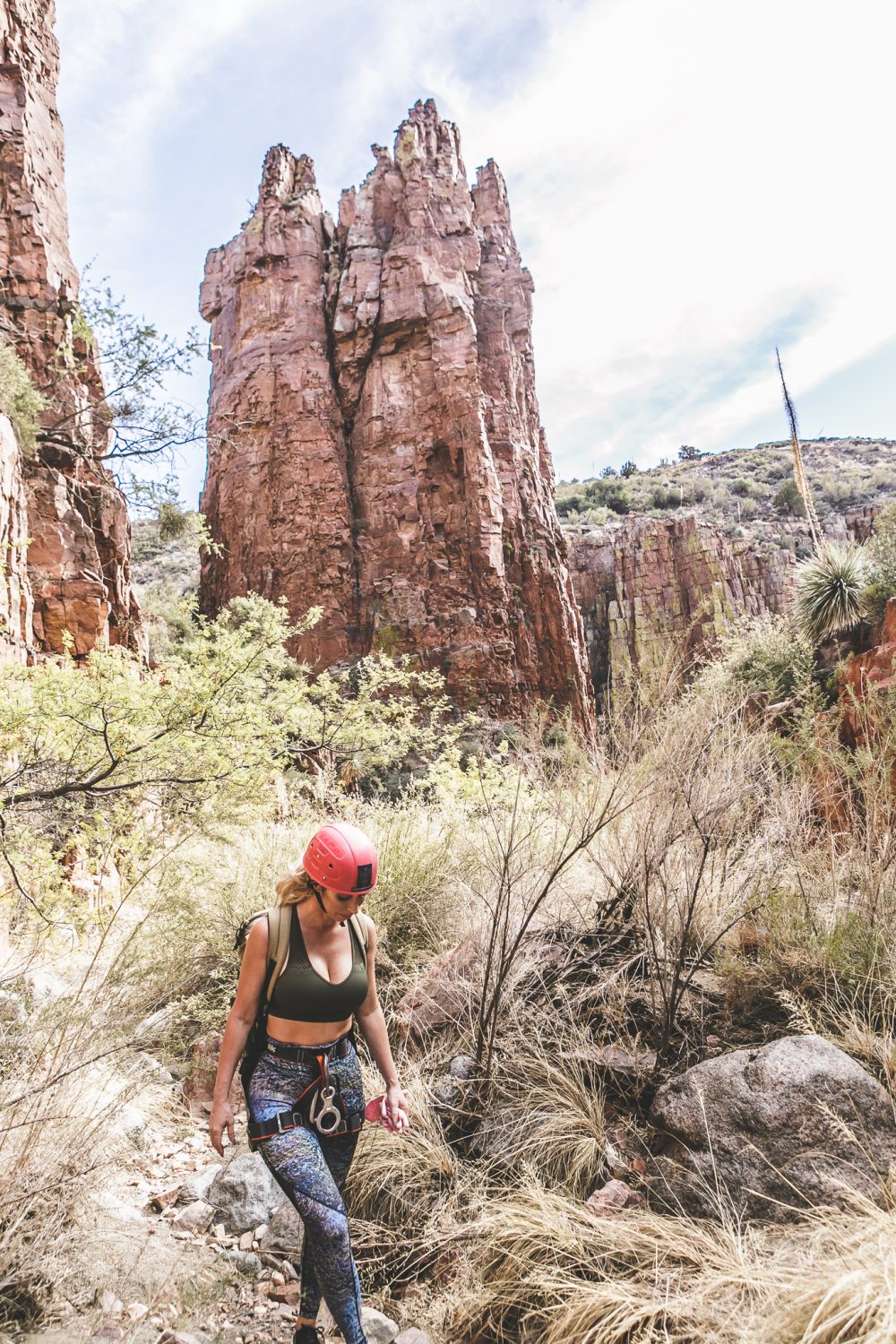 We definitely received far more than we sought; suddenly we were sliding down rock formations only to get to our next rappel. It felt like we were starring in the movie The Hunger Games, only we just ate a snack, so we had the best of both worlds. David was able to explain why some of the formations in the canyon were the way they were, It really gave us an appreciation for the beauty inside of the canyon.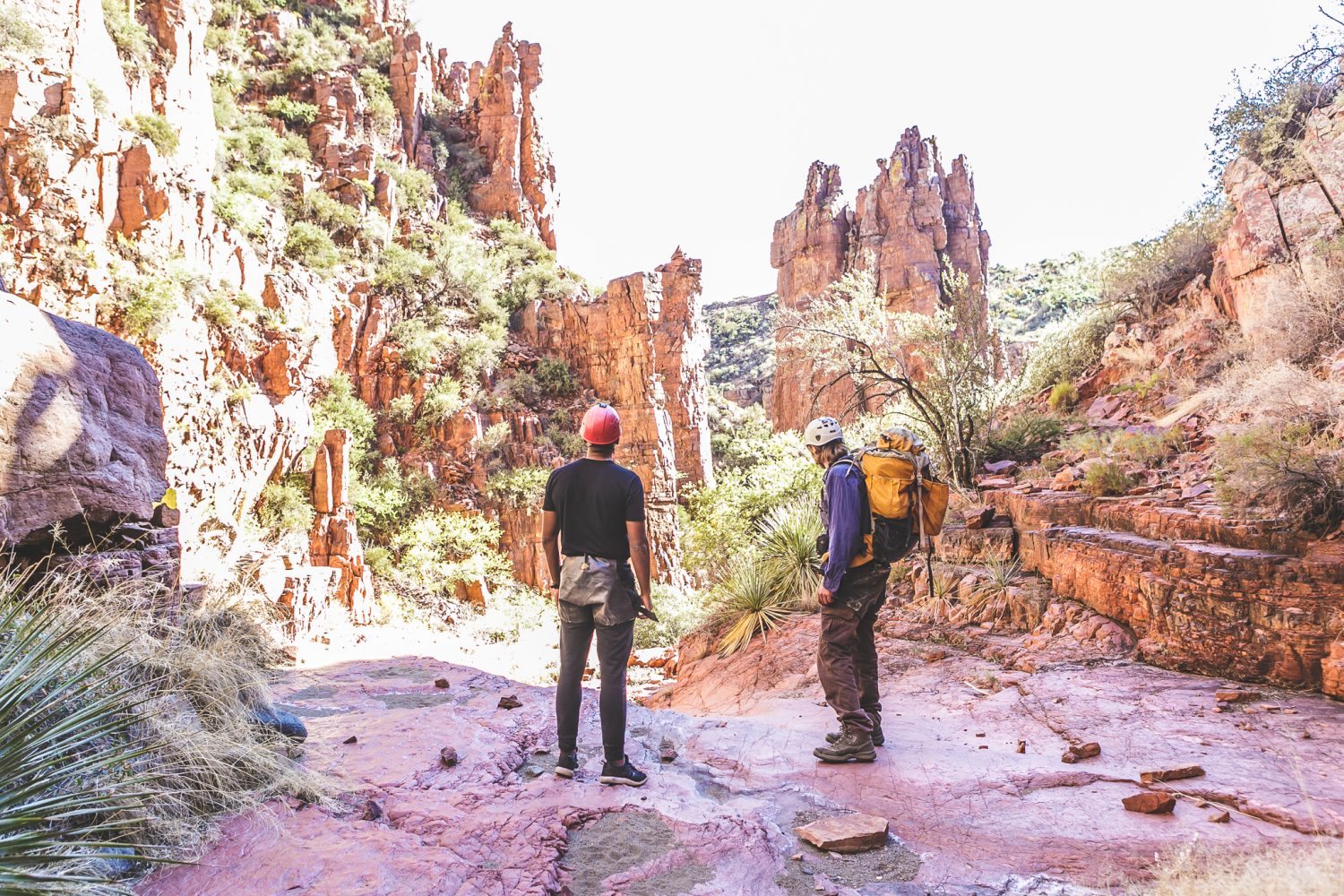 The next two rappels were a piece of cake; I even smiled for the camera the whole way down.  What I wasn't prepared for was the rock climbing on the way out. I have never rock climbed and for some reason, I didn't realize we were going to be doing the real deal. There I was, nails extra-long, wearing Nike free running shoes looking ahead to three high rock climbs.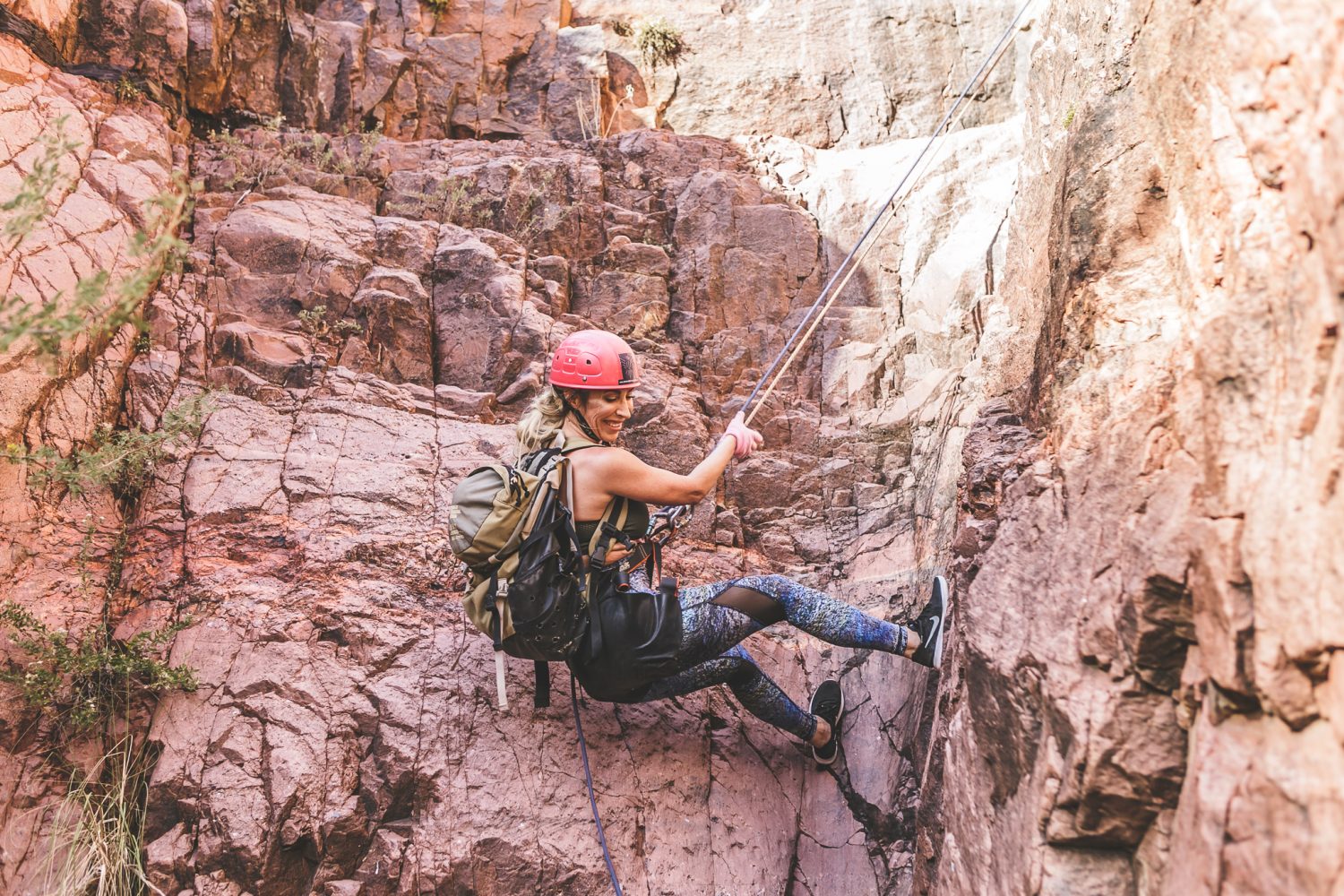 Years prior I had jumped off a waterfall in Hawaii and the wind had turned my legs above me, so I landed in the water on my tail bone. The impact was so intense, I found myself praying to God under the water to let me walk again. Jumping off a cliff was my own stupidity, but I had to learn to get over the fear of heights it had installed in me and what better way than to rock climb. Rock climbing is a sport. It is a physically and mentally demanding sport that tests your strength, endurance, agility and balance along with mental control.
It wasn't easy but luckily David from PWA was able to coach me through it. I'm uploading actual footage from our climb so you can see first-hand just how talented David is with what he does.
I got through it, but it was a little rough for me. Derrick had actually put his camera in my face right after the climb and said, "Now this is what's called real emotion."  And yes, it definitely was the realest emotion I have ever shown on camera. But being brave isn't the absence of fear. Being brave is having that fear, but finding a way through it.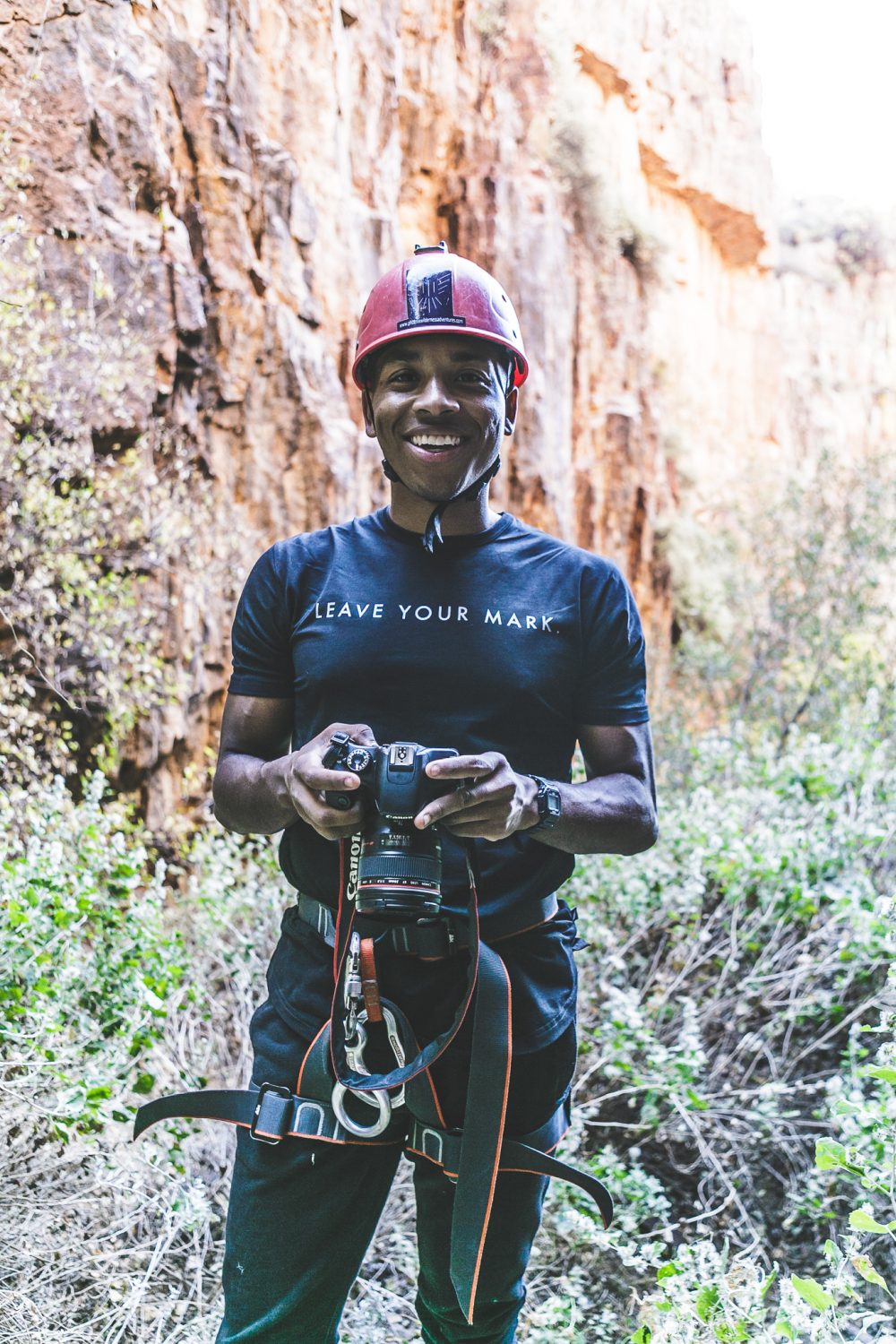 The important thing that David from PWA pointed out was that while climbing we are always on belay. Meaning a rope is attached to the front of us at all times, this rope will keep us safe while we climb. David acts as the 'belayer' meaning the person who pulls the rope in as the climber goes so making sure we are safe.  He even said if we got tired would could let go of the wall and just hang for a little bit… but I wasn't about to let go. In fact I held on so tightly I even broke a nail.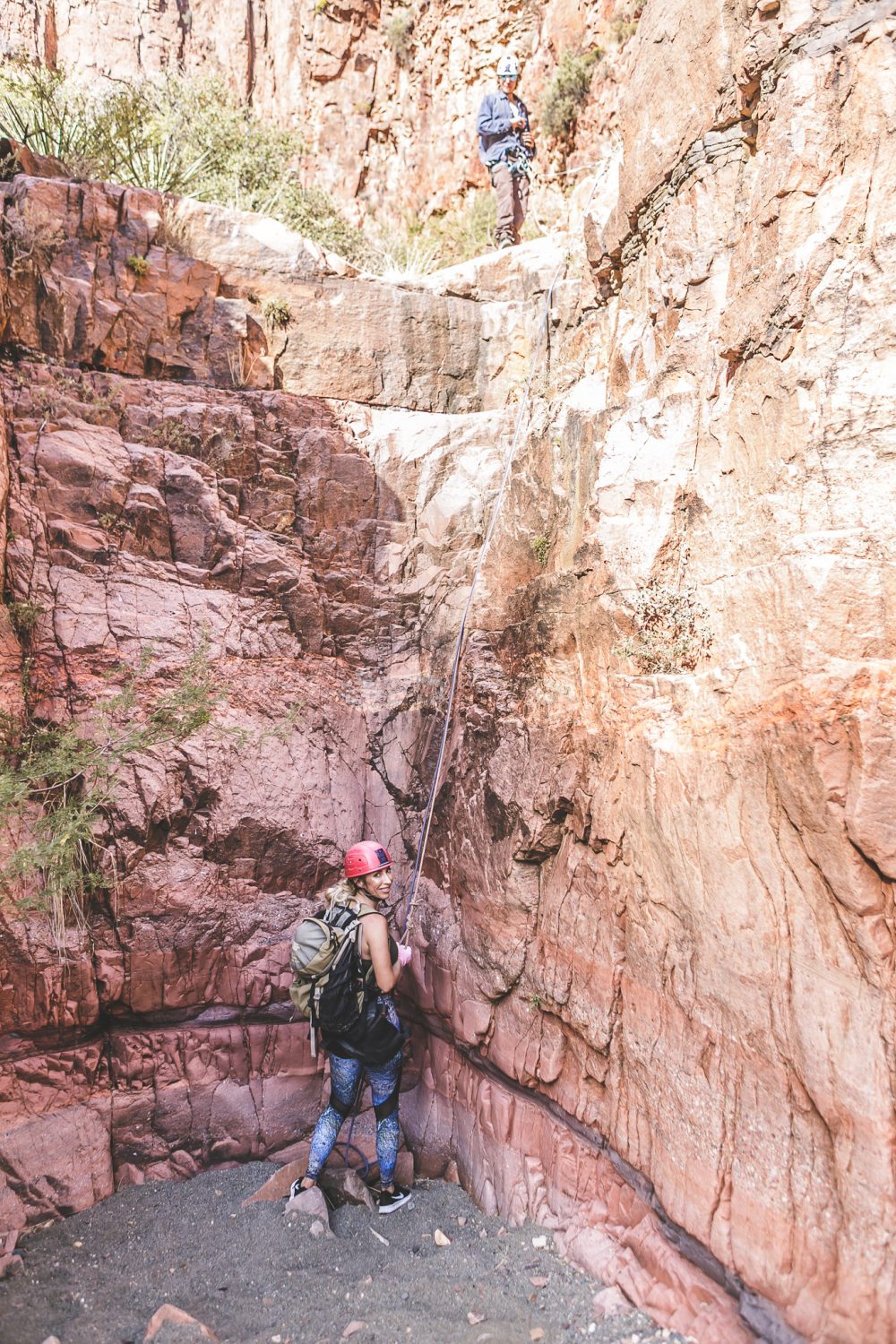 We eventually made our way out of Hog Canyon feeling refreshed and ready to conquer the world. Although I had really bad helmet hair that Derrick enjoyed pointing out, but I didn't care, I just smiled for some more photos.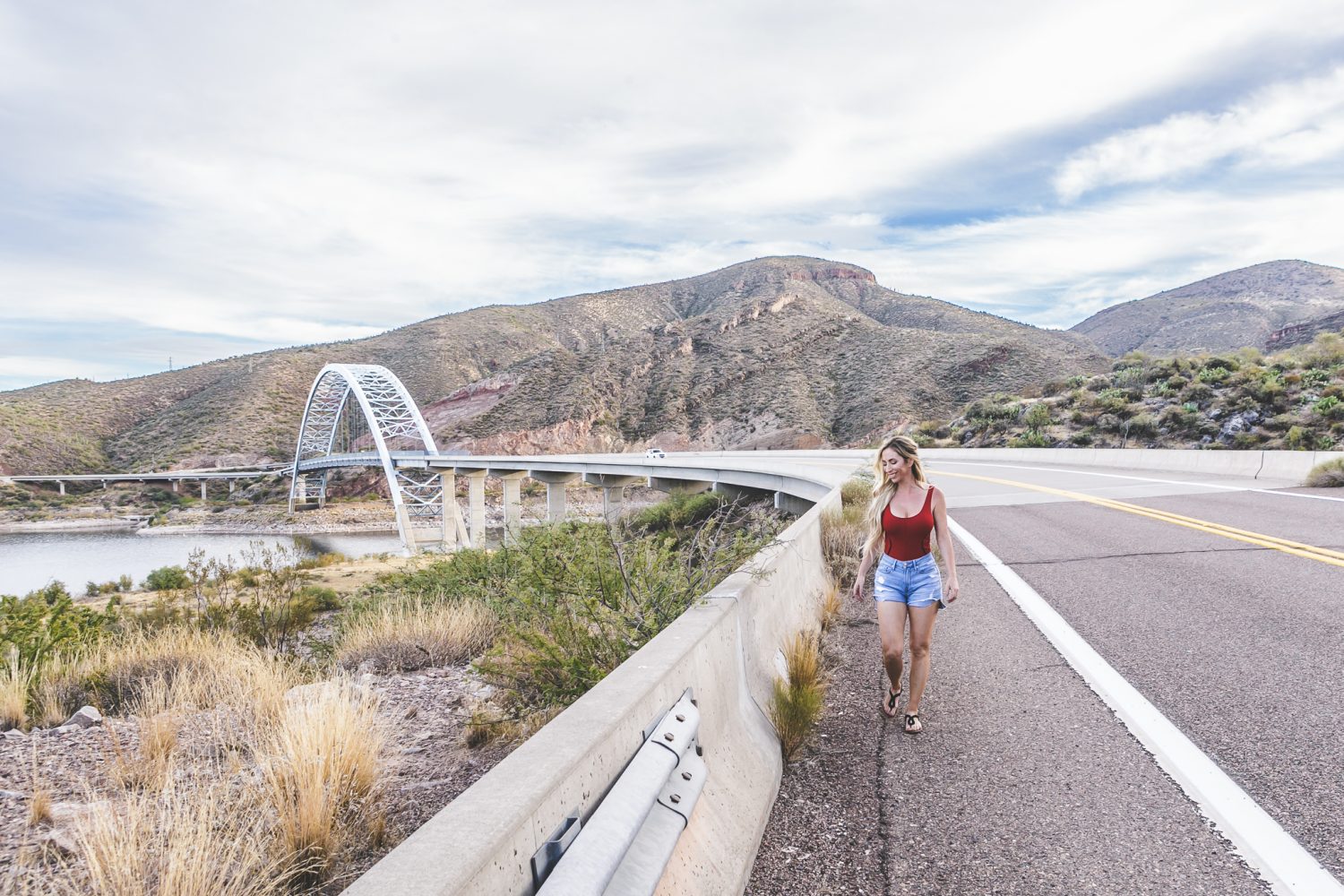 Remember, if it scares you it may be a good thing to try, especially with a coach like David at PWA.
The best things in life are the people we meet, the places we go and the memories we make along the way. If you decide to take a trip with Phoenix Wilderness Adventures please post a comment, I would love to hear all about it. You can find out more information by visiting www.phoenixwildernessadventures.com or you can contact David and his wife Jessie at 928-567-8580.
Until the next adventure, Toniann