By Becky Antioco
Arizonans are always looking for new ways to become our best selves. These winners will help you achieve that goal by guiding you to beauty, health and wellness in mind and body.
Best Alternative Exercise Option & Personal Training: Reformed Pilates & Cycle
Reformed is a boutique fitness studio that fuses Pilates and cycling to provide its members with the best low-impact, high-intensity strength training and cardio workout around. On the reformer, Reformed's goal is to combine the classic elements of Pilates with heart-rate elevators to achieve maximum results. Similarly, on the cycle, Reformed uses individual computers to provide clients with a HIIT-based workout that ultimately results in maximum caloric burn. Reformed has three Valley locations (Arcadia, Central Phoenix and Ahwatukee). reformedpilates.com.
Best Alternative Spa Treatment, Best Eyelash Extensions and Best Facial: Beautif-EYE Studios
Beautif-EYE Studios is a day spa specializing in facial threading, eyebrow shaping, facials, skin care and eyelash extensions. Because they only offer services that their aestheticians have mastered and follow pristine standards, all clients leave loving their results. Facial services include oxygen facials, chemical peels, microdermabrasion, corrective treatments and more. The studio has two locations, one in Old Town Scottsdale and one at Scottsdale Road and the 101. beautif-eyestudios.com. Also a 2015 Winner!
Best Barre Studio: Karve Studio
The Karve exercise technique uses controlled movements through ballet barre work, core strengthening, yoga, Pilates and stretching to help you create a lean, sculpted body. These methods reshape and elongate major muscles to change your body from the inside out. Effective and safe because there are no jumping or jarring movements, the classes challenge the body and improve posture and body alignment. Karve studios are located in Scottsdale, North Scottsdale and Gilbert. karvestudio.com. Also a 2015 Winner!
CLOSE CALL: Barre3 lost to Karve Studio by only 50 votes.
Best Board-Certified Plastic Surgeon: Female: Dr. Patti Flint
Dr. Patti Flint has performed more than 8,000 cosmetic procedures in her more than 19 years of practice, and is certified by the American Board of Plastic Surgery. In medical school, she chose plastic surgery because it is dynamic, with new procedures being developed all of the time. She prides herself on being able to offer a wide variety of procedures and feels that "most patients want to look as good as they can at any given age, but none want to look unnatural." Dr. Flint also offers full complement of skin care regimens, peels, Botox and fillers in her practice. pattiflintmd.com.
Best Board-Certified Plastic Surgeon: Male: Dr. Remus Repta
Dr. Remus Repta has been in practice for eight years, introducing several new procedures to the field, including the bra-line back lift. With a unique background in both biology and psychology, Dr. Repta was able to develop an exceptional approach to his surgical process from the initial consultation, all the way to the healing and recovery process. It is this exceptional approach that sets Dr. Repta apart. He is the author of "Atlas of Abdominoplasty" and feels both challenged and rewarded by taking the best care of his patients and providing the best results possible. Dr. Repta and his patients work together as a partnership, resulting in an agreed-upon aesthetic and surgical plan. This philosophy has proven to be effective in creating beautiful, natural-looking results that meet and exceed the expectations of his patients. drrepta.com.
Best Bootcamp: Arizona Training Lab
Arizona Training Lab is a 40-minute high-intensity boot camp focused around building muscle and losing body fat. All classes are progression based and a perfect fit for a beginner or a seasoned athlete. Their goal is to make clients better through both fitness and exercise, and research-based nutrition. Arizona Training Lab also offers one-on- one training, small-group personal training, massage therapy and yoga. aztraininglab.com.
Best Cosmetic Dentist: Joseph Harris
Dr. Joe Harris has been awakening the possibility in others by helping them regain their confidence through an improved smile for more than 36 years. While he enjoys creating beautiful smiles, he's really passionate about creating longstanding relationships with his patients. Cosmetic services he specializes in include porcelain veneers, teeth whitening and Invisalign. Harris Dental has four locations across the Valley. harrisdental.com. Also a 2015 Winner!
Best Day Spa: Movement Restoration
Movement Restoration is focused on restoring natural movement to the body through individualized massage treatments, offering yoga, compression therapy, hydrotherapy, and other amenities that incorporate their core philosophy of "Restore to Move." They serve a devoted group of clients, from professional athletes and active adults to businessmen and women. Movement Restoration works with clients to create awareness of these restricted movements to set them on the path of healthy circulation and movement. movementrestoration.com. Also a 2015 Winner!
Best Dentist: Dr. Allen Peyghambarian
Dr. P. and his team at Paradise Ridge Dentistry know that there are many dentists to choose from in the Valley, so making their patients comfortable and taking great care of them is a top priority. It is a family-friendly practice that offers all dental services under one roof. They are always up to date on the latest dental technology including IV sedation. Dr. P enjoys helping patients become pain-free and takes pride in helping them save their smiles. paradiseridge.net. Also a 2015 Winner!
Best Dermatologist: Dr. Lee Laris
Practicing in the Valley since 1992, Dr. Laris is Medical Director and Chief Cosmetic Surgeon of Phoenix Skin Dermatology. He is highly trained in all areas of medical, surgical and cosmetic dermatology and has built a national reputation as a facial rejuvenation specialist. Dr. Laris is also the Medical Director of Phoenix Skin Spa, a full- service medical spa that opened January 2016. In creating Phoenix Skin Spa, Dr. Laris' goal was to find a better and more rewarding way for patients to receive treatments for complexion, anti-aging and age reversal in a quick, effective and affordable fashion. phxskin.com; phoenixskinspa.com. Also a 2015 Winner!
Best Family Doctor: Dr. Susan Wilder
Dr. Susan Wilder is the CEO and founder of LifeScape Medical Associates and LifeScape Premier. She has written several articles emphasizing patient-centered medicine and specializes in functional medicine with a focus on prevention and addressing the underlying causes of illness. In addition to practicing full-spectrum family medicine, including well-woman, pediatric, adolescent and geriatric care, she teaches at University of Arizona and Southwest College of Naturopathic Medicine. lifescapemed.com. Also a 2015 Winner!
Best Fertility Doctor: Dr. John Couvaras
For close to 25 years, board-certified reproductive endocrinologist John Couvaras, MD, FACOG and his team have helped make the dream of having a family come true for thousands of Valley residents. They take the time to assess each patient's individual situation to choose the best treatment option to maximize their chance of success. He is ranked in the top 10 percent in the United States, and has offices in Mesa and Scottsdale. ivfphoenix.com.
Best Gym, Best Interval Training and Best Trainer: Nikki Metzger, BODI
Scottsdale's best high-intensity strength and conditioning gym, BODI, helps you discover your inner athlete. Get ready to lift weights, flip tires, slam ropes, run agility ladders and so much more. You will leave dripping sweat and feeling awesome. Every day is a new workout, which keeps you from getting bored and continually confuses your muscles for efficient results. Owner Nikki Metzger is a Nike Master Trainer and Women's Health magazine's Next Fitness Star. She is in the studio every day and has created a comfortable, non-intimidating gym that locals love. scottsdalebodi.com.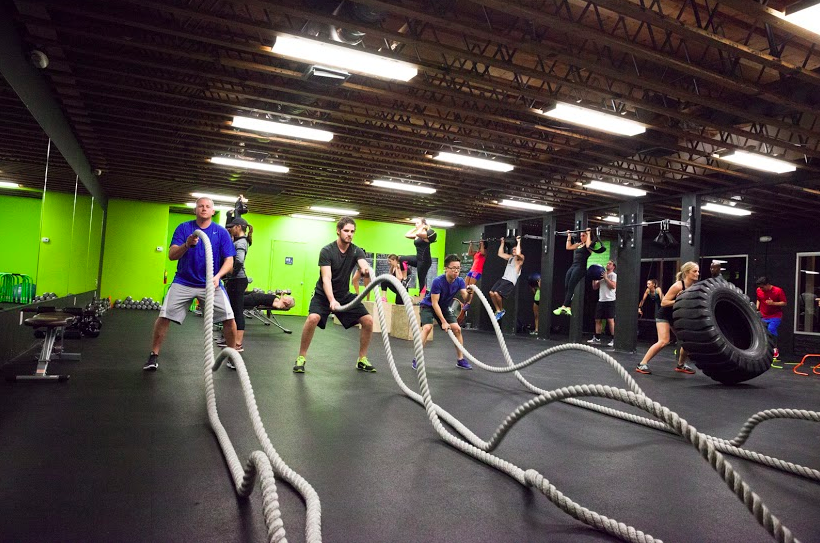 Best Hair Extensions: Lisa Fresa Palacios
Lisa Fresa Palacios is known throughout the Valley for her precise and natural hair extension application, attracting clients from coast to coast. She is trained in a variety of methods to accommodate each of her client's specific needs and uses only the best quality 100 percent human hair every time. She even has her own line of top-grade hair extensions to offer clients. Palacios and her carefully selected team of extension specialists make sure that every client leaves with natural-looking, luscious hair, while ensuring that the hair remains protected. lisafresapalacios.com. Also a 2015 Winner!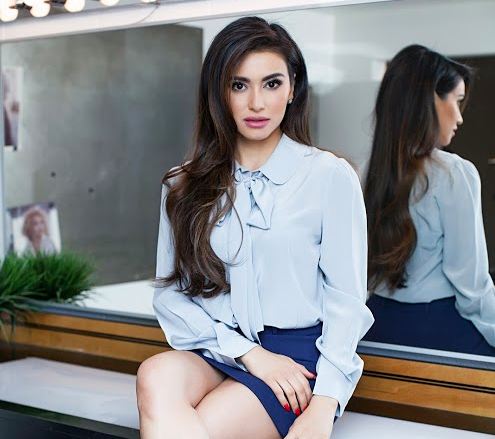 Best Hair Stylist: Rhonda Stieler
Rhonda Stieler of Sachi Salon and Spa has been a hair stylist for well over a decade, and has had a love for the beauty industry ever since she was a child playing in her grandmother's salon. She continuously furthers her education to keep up with the newest fashion trends and is passionate about all things hair—from cuts, colors and styles, to up- dos, braids and extensions. She always strives for excellence and prides herself on helping people feel beautiful, and more confident. sachisalon.com.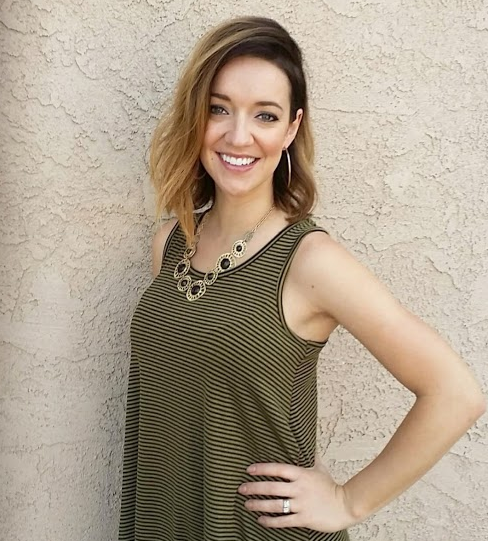 Best Hospice: Hospice of the Valley
Hospice of the Valley is Arizona's leading provider of end-of- life care, and the largest not-for- profit in the country. Founded in 1977, they still remain dedicated to their original mission of comfort and dignity as life nears its end, one patient and family at a time. Many patients are cared for in their homes or during short stays at palliative care units Valley-wide. For children, there is Ryan House, the only respite care home for children in the Southwest. The team of healthcare professionals takes care of the physical, emotional and spiritual needs of patients and their families. hov.org. Also a 2015 Winner!
Best Hospital Group: Dignity Health St. Joseph's Hospital and Medical Center
Dignity Health St. Joseph's Hospital and Medical Center is an internationally-renowned medical center that offers a wide range of medical services for individuals from throughout the world. The 586-bed not-for- profit medical center is recognized for its quality medical care, medical education and education. St. Joseph's includes world- renowned Barrow Neurological Institute, which performs more brain and spine surgeries annually than any hospital in the United States. The hospital is also well respected for its Muhammad Ali Parkinson Center, the Norton Thoracic Institute, University of Arizona Cancer Center at St. Joseph's, women's health services and Level I Trauma Center. dignityhealth.org/stjosephs. Also a 2015 Winner!
Best Hot Yoga and Best Yoga Studio: Sutra Studios
Founded in 2008, Sutra Studios began with a vision of creating a community sanctuary focused on healthy awareness, vibrant culture, edgy programs and limitless empowerment, filling its studios with unique programing, local art, live music, wellness services and raw sustainable treats. Their unique approach is designed to bring neighbors together with a common goal of connection and community. Classes like Skullpt Barre, Mum Deva Prenatal and Tranq Flow take place at two Phoenix locations: Midtown and Roosevelt. sutrastudios.com. Also a 2015 Winner!
Best Hotel Gym: VH Spa, Hotel Valley Ho
VH Spa makes vitality and health a priority. Enjoy a fresh-air workout overlooking the pool, practice yoga in the movement studio or take advantage of skilled trainers. The fitness center is open 24 hours and comes outfitted with free weights, high-tech circuit machines, private TV's and more. Daily, monthly and yearly memberships allow access to the fitness center, pools, sauna, and movement studio classes for just $3. Other activities include personal training, bicycle rental and guided hikes. hotelvalleyho.com/vh-spa.
Best Large-Scale Valley-Wide Gym: The Village Health Clubs & Spas
For more than 30 years, The Village has focused on helping the community live better and fuller lives with access to premier fitness facilities, dynamic programming, quality instructors and caring staff. With four locations—Camelback, Gainey, DC Ranch and Ocotillo—The Village is the perfect place to strengthen your body, rejuvenate and relax in a community-focused environment. All of their personal trainers hold a four-year degree in exercise science, physiology, or kinesiology, and each club has approximately 82,000 square feet of workout space for group exercise, personal training, yoga, kinesis, Pilates and more. villageclubs.com.
Best Mani/Pedi Spa: Avania
At Spa Avania at Hyatt Regency Scottsdale Resort & Spa at Gainey Ranch, treat yourself to a choice of either a Citrus Quench mani/pedi or Moroccan Oil pedi. Both start with a relaxing hand/foot soak, and the citrus treatment continues with a holistic honey scrub and foot and leg massage for the pedi and a hand/arm massage for the mani with vitamin C-infused cream. Post-soak, the Moroccan Oil pedi features an orange peel scrub followed by a foot and leg massage using an ultra-hydrating body soufflé, callus removal and a paraffin dip. Both are luxurious treats for tired feet and hands that will leave you feeling relaxed, refreshed and ready to face flip-flop season. scottsdale.hyatt.com.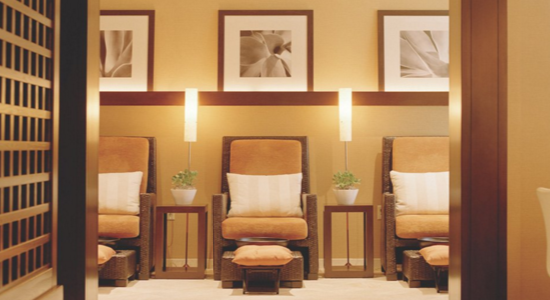 Best Massage: The Neuromuscular Studio
The Neuromuscular Studio is the Valley's leading medical massage therapy office. They provide quality, soft-tissue treatments for the relief of chronic pain and rehabilitation of injuries in a relaxing, professional environment. Founded in 2003, they specialize in corrective manual therapies including Certified neuromuscular therapy, certified KMI structural integration, certified prenatal massage, myofascial release therapy, lymphatic drainage therapy and scar tissue release. They are often recommended by physicians to treat a wide variety of medical conditions and injuries including neck and back pain, sciatica, migraines and headaches, post-surgical muscle pain and pregnancy-related pain. nmtstudio.com.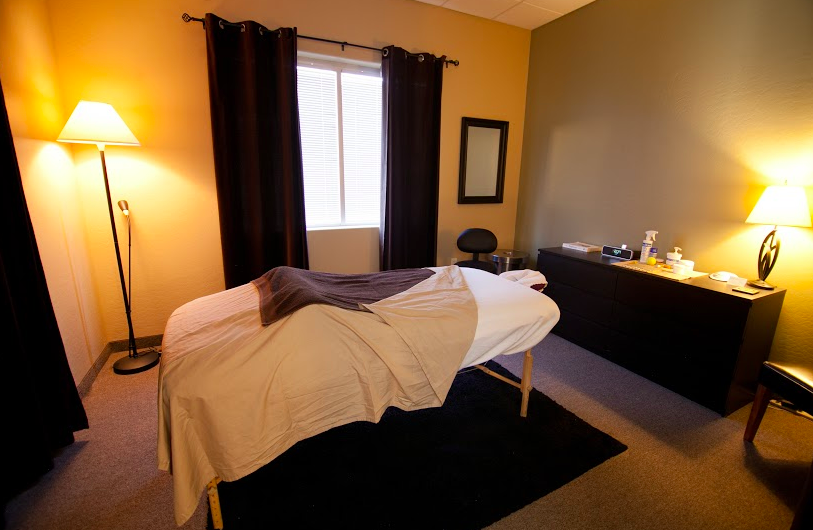 Best New Gym/Fitness Studio: Mint Body Arcadia
Mint Body is a personal-training studio offering both one-on- one and buddy training, with meal and cardio plans customized to their clients' individual needs and fitness level. The idea for Mint Body came from the trainers' love of a healthy, balanced lifestyle, which is different for every individual's unique life situation, and their desire to craft a place where every person feels comfortable to work on themselves in a positive, inspiring, and encouraging environment. mint-body.com.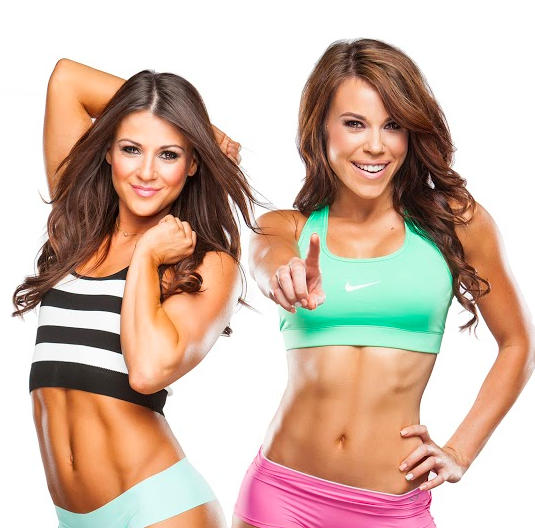 Best OB/GYN: Dr. Tara Brodkin
Dr. Tara Brodkin has been practicing in the Valley for more than a decade, and is certified by the American Board of Obstetrics and Gynecology. She studied at the Sackler School of Medicine and trained in New York City at the New York Presbyterian Hospital-Cornell University. At her practice, she specializes in preventative care, gynecological procedures and obstetric care. drtarabrodkin.com. Also a 2015 Winner!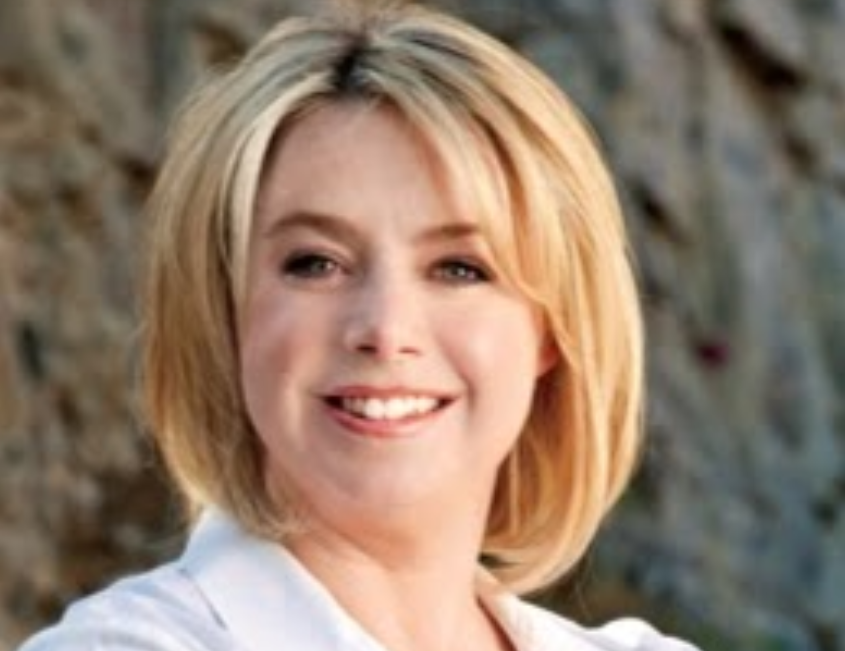 Best Orthodontist: Affiliated Pediatric Dentistry & Orthodontics (Dr. Bruce Goldstein, Dr. Michael Feinberg, Dr. Tal Masserman)
The orthodontists at Affiliated Pediatric Dentistry & Orthodontics strive to make your smile transformation a journey that offers more than just straighter teeth but also a greater sense of confidence and heightened self-esteem. They were the first in the Valley to offer SureSmile technology, utilizing the SureSmile system to achieve exceptional smiles in shorter time for their patients. The doctors and staff treat every patient with a quality of care that cannot be matched. While only a third of orthodontists in the country are certified with the American Board of Orthodontics, Drs. Goldstein, Feinberg and Masserman all hold that distinction. smilesbyapdo.com.
Best Pilates Studio: Studio Allongé
Founded in 2014, Studio Allongé is a boutique Pilates studio in Old Town that was founded by former ballet dancer, Alison Trumbull. Studio Allongé specializes in highly personalized Pilates sessions, offering private, duet and small-group Pilates classes in an upscale and modern location at Optima Sonoran Village. Designed for every fitness level, age and body type, Studio Allongé's classes build strength for a sleek, toned body and long, lean physique while improving flexibility and agility. studioallonge.com.
Best Psychiatrist: Dr. Cynthia Stonnington
Based at Mayo Clinic, Dr. Cynthia Stonnington, MD focuses on mood, anxiety and neuropsychiatric disorders. Her research efforts include using methods to predict cognitive decline with the goal of focusing interventions when individuals are most likely to benefit, identifying and testing interventions that can help patients to increase their resiliency in the face of illness or risk for illness and exploring the underpinnings of psychosomatic illness. mayoclinic.org.
Best Resort Spa: Elizabeth Arden Red Door Spa, The Wigwam
Celebrating more than 100 years of beauty, Red Door Spa is a pioneer in the spa industry. Located in The Wigwam resort, services include skin care, body wraps and polishes, massage, nail and hair care, waxing and more. All Red Door Spas across the country adhere to founder Elizabeth Arden's wellness philosophies, and the one at The Wigwam adds some Southwest inspiration in the form of a Desert Sage Aromatherapy massage. Red Door Spa is a two-story oasis pampering oasis. wigwamarizona.com. Also a 2015 Winner!

Best Salon: Salon Eclectic
Salon Eclectic has quickly made a name for itself as the North Valley's premier salon. Located in the heart of Anthem, the stylish and modern atmosphere is filled with creative professionals with a dedication to making each and every client look and feel their very best. Salon Eclectic is a full-service salon offering an extensive menu of services including hair, makeup, nails, lash extensions, facials, waxing and their signature airbrush tans. Each stylist is the best the valley has to offer with undeniable skill and knowledge of hair-styling technique. saloneclecticboutique.com. Also a 2015 Winner!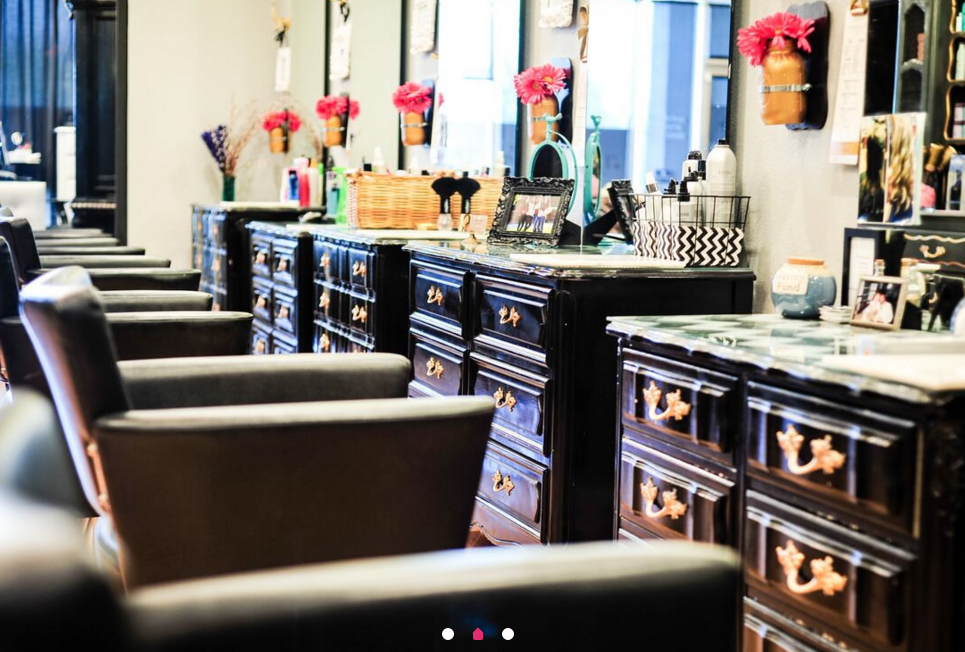 Best Spa Boutique: Well & Being, Fairmont Scottsdale Princess
The boutique at Well & Being invites you to take the relaxation of the spa home with you, inspiring you to "Live It Well." This boutique carries a variety of skin care products, clothing, jewelry, hair care, cosmetics candles and other gift items. Popular lines include Body Bliss, Naturopathica, Novo Solutions MD, Kerstin Florian, Jane Iredale, PJ Salvage, Beyond Yoga, Helen Jon Swimwear and Travis Matthew. scottsdaleprincess.com.
Best Spin Class: The Madison Improvement Club
You never realize how boring your life is until someone asks you what you do for fun. That's where The Madison comes in. They call their indoor cycling classes a "Party on a Bike" because the high-energy, mega fun atmosphere will keep you moving, motivating, and coming back for more while torching calories in every 50-minute class. They're all about entertainment fitness, and their goal is to make you forget you're working out while you discover new music, push yourself to a new level of powerful, and engage in a one-of- a-kind community. themadisonvibe.com.
Best Spray Tan – Bronzeology: The Art of Custom Airbrush Tanning
After experimenting with many different products, Bronzeology owner Brenna Benson found the most realistic sunless line available, featuring eight different colors and tones. Whether you have fair skin with red undertones or have a more olive complexion, they can customize the tan to complement your natural skin tone. The system also features a smaller airbrush tool, allowing body contouring, and ensuring that hands, feet and face are done with the detail they need for a flawless finish. The product is fragrance-free and dries almost instantly; your tan will fade evenly after seven to 10 days. spraytanscottsdale.net.
Best Waxing: Urban Wax
Urban Wax's stylish and sophisticated studios are dedicated to providing premium services at an affordable price. Their experienced team of estheticians is highly trained and dedicated to their clients' comfort each and every visit. From perfect brows to Brazilians, they specialize in waxing all areas of the body, and also offer unique services, including Brazilian waxing for men. Urban Wax has two Valley locations—Arcadia and Kierland Village—with a third studio opening in Central Phoenix in early 2016. urbanwaxing.com.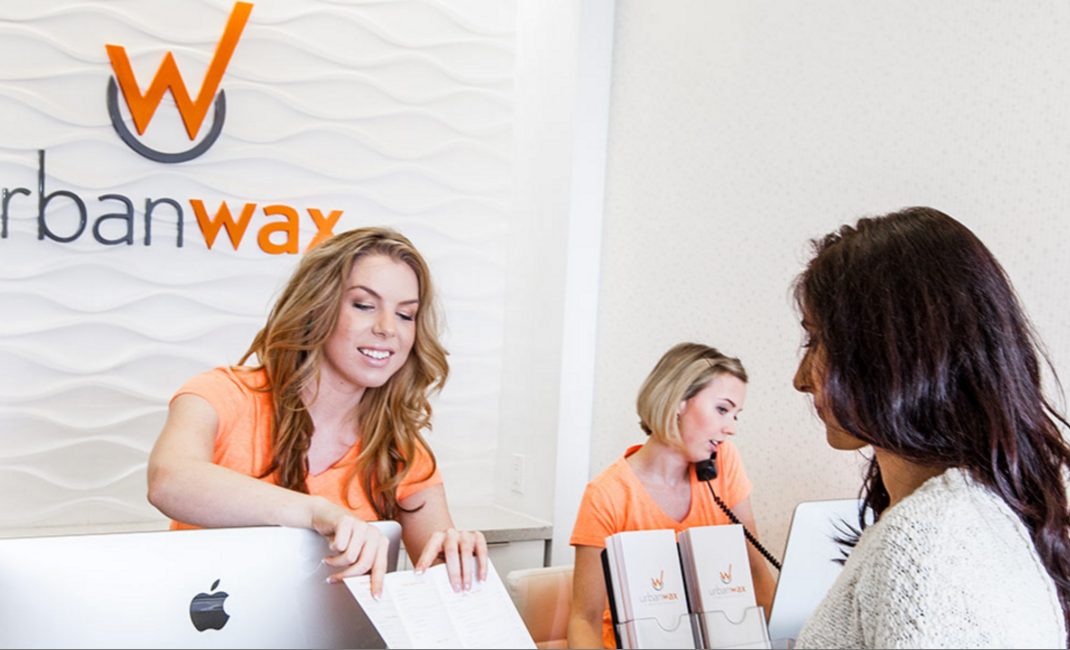 AFM Fave: Best Hair Extensions AZ Strands
AZ Strands stocks premium hair and carries a full range of colors and can be installed the same day. Installations include a cut and style and a special hair extension brush to help protect your investment. Their extension doesn't use heat, glue or harmful chemicals, so your hair can grow naturally without causing damage. Owner Katy Cotten has been doing hair extensions since 1998 and is fully certified in all extension systems. She has a talent for color matching and creating gorgeous, natural looks. AZ Strands is located in Old Town. azstrands.com.
AFM Fave: Best Hospital Group: Cancer Treatment Centers of America
Cancer Treatment Centers of America was founded in 1988 by Richard J Stephenson, in honor of his mother who lost her battle with cancer. Stephenson embarked on a mission to change the face of cancer care, creating an experience that empowers patients with options and hope. At Cancer Treatment Centers of America, they use leading technology to aggressively treat cancer. At the same time, they support you with naturopathic medicine, nutrition, mind-body medicine and other therapies because they know that managing the side effects of cancer treatment is half the battle. Cancer is not one thing they do; it's the only thing they do. cancercenter.com.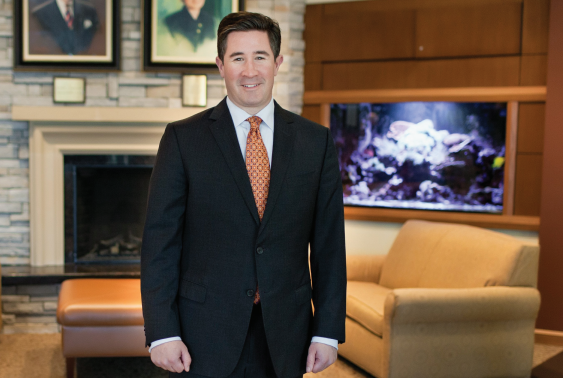 President and CEO of Cancer Treatment Centers of America, Matt McGuire
AFM Fave: Best Resort Spa Joya Spa, Omni Scottsdale Resort & Spa at Montelucia
Joya Spa is an exotic journey through the Moroccan desert, with Arizona's only authentic Hammam. From the moment you check in, you will be guided on a journey to relaxation and rejuvenation. Guests can unwind with the use of the cold deluge shower or authentic Turkish bath. With 31,000 square feet and five luxurious couples suites, Joya Spa offers the ultimate couples retreat with amenities including, copper claw-foot bath tubs, private patios, Jacuzzi bath tubs, fire places and private food and beverage service. Enjoy views of Camelback while lounging at the private rooftop pool or engage in one of the unique services offered including lip print readings, IV Therapy, Homeopathy, Tarot card readings and many Naturopathic services. omnihotels.com.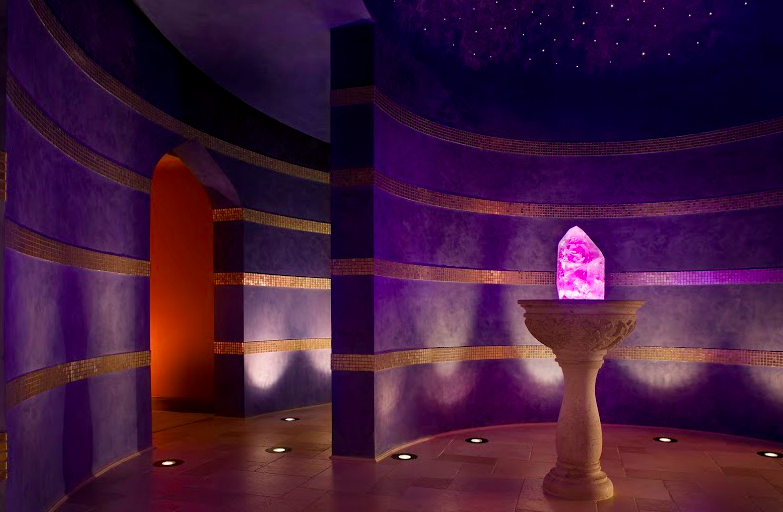 AFM Fave: Best Spray Tan: Sungun Airbrush Tanning
SunGun Airbrush Tanning was born out of the passion of its founders to deliver the perfect airbrush spray tan at an affordable price. With the most comfortable experience, the safest and highest quality products, and professional artists, SunGun develops ongoing relationships with clients. Their tanning artists receive ongoing training to stay up to date on latest trends and new products. With more than 16 years of combined airbrush tanning experience, and fantastic brand partners like St. Tropez and Norvell, they deliver a glowing tan unlike any other, at locations in Tempe and Scottsdale. sunguntanning.com.

AFM FAVE: Best Mobile Doctor Service: Doctor Housecalls of Paradise Valley
Dr. Steve Lipsky is a board-certified emergency physician practicing emergency medicine and urgent care medicine locally for more than 40 years. In 2010, he started making housecalls with his fully-equipped mobile unit to service all age groups in their home, hotel, or business in Paradise Valley, Scottsdale, Phoenix, and surrounding communities daily from 10 a.m. until 9 p.m. Dr. Lipsky carries many medicines and supplies to treat all urgent care problems and 85 percent of all emergency department problems (think headaches, allergies, sore throat, skin rashes, panic attacks and much more). drhousecallsofpv.com.
Buy your copy of Arizona Foothills Magazine Best of Our Valley 2016 Collectors Edition issue here or get the digital version here. Winners will also be able to get copies at the Best of Our Valley Bash on May 6!