By Taylor Seely
It's not known as "the big day" for nothing. Plenty of time, consideration and hard-earned money go into planning a wedding—so here are a few local pros who can make the process a piece of (tiered, fondant-covered) cake.
Best Engagement Ring Store: Coffin & Trout Fine Jewellers
Randy Coffin and David Trout founded Coffin & Trout Fine Jewellers in 1984, and each year the business continues to stand out for its commitment to design and exceptional customer service. The late David Trout's innovative Pagoda ring is on display at the Smithsonian as a tribute to his and passion and artistic innovation. The company is also known for its unique paragon-shape rings, which prohibit spinning around the finger and provide easy removal over larger knuckles. coffinandtrout.com.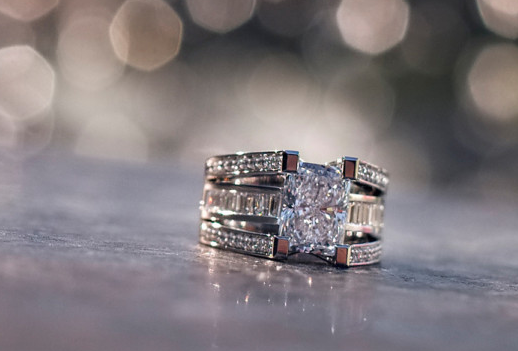 Best Wedding Photographer: Chadwick Fowler, ModWed photography + cinema
You can say Chadwick Fowler is a jack of all trades when it comes to photography, as he goes from shooting rock bands to capturing weddings. To him, both are forms of live performance, and he captures these fleeting moments on film, like an artist with paints and canvas. He has fresh, contemporary approach as he re imagines the traditions of wedding photography in an innovative and modern style. He also just announced a new location in Downtown Phoenix at The Monorchid. modwed.com.
Best Wedding Catering Company: Fresh from the Kitchen LLC
Fresh from the Kitchen puts an emphasis on natural, high-quality ingredients, and is particular about using minimally processed fresh food and USDA hormone- and antibiotic-free meat. It's no surprise this catering company has won the Bride's Choice Award five years in a row, 2010 to 2016, an award given only to the top five percent of wedding professionals. Also a 2015 Winner! freshfromthekitchenllc.com.
Best Wedding Dress Shop: Schaffer's
After starting with a bang in the 1940's in St. Paul, Minneapolis, Dallas, Denver, Omaha and Des Moines, Schaffer's is now a local favorite in Scottsdale providing excellent customer service through its easy, breezy, memorable shopping experience. Schaffer's offers incredible gown advice online and in-person and has an array of luxurious designers and alteration options, making brides' dream dresses a reality on the big day. Also a 2015 Winner! schaffers.com.
Best Wedding Florist: The Flower Studio
The Flower Studio has embraced an east-meets- west style and mentality when it comes to botanical floral design since 1995, when owner Christine Siegel first moved to Scottsdale. The company's experienced florists offer by-appointment- only visits to its 3,500-sq.- ft. showroom, ensuring full attention to each client. Also a 2015 Winner! flowerstudioAZ.com.
AFM FAV: Best Wedding Florist: Hoot & Holler
The team behind Hoot + Holler, including owner Malori Maeva, are a passionate, enthusiastic and ready-to- work bunch, ready to make some lucky brides' dreams come true. Since 2013, the company has vowed the highest of quality custom creations to more than 20 weddings, crossing state lines all the way to Chicago. Rest assured knowing these boss ladies are total expert and only take a select number of clients per year to ensure maximum satisfaction. hootandholler.co.
Best Wedding Hair & Makeup: Top Knot Beauty
There's no dynamic duo in town like Ashley Doran and Erin Fink from Top Knot Beauty. Having been working together since 2004, these two can style hair and do gorgeous makeup under the most intense pressure. After all, is there any day as important as the BIG day? They also have a plethora of hair and makeup ideas for indecisive brides and bridesmaids. For a guaranteed good-hair- day, Top Knot Beauty is top notch. topknotbeautyAZ.com.
Best Wedding Planner: A Day to Cherish Weddings & Celebrations
Consider the ladies at A Day to Cherish Weddings & Celebrations your best gal pals you can always trust, who won't leave your side. These ladies will mean it when they say everything's perfect on your big day because they have the experience to prove it. After planning more than 160 pristine weddings, these planners know how to design a day perfectly suited to your personality–one that will be cherished forever. adaytocherishweddings.com.
AFM FAVE: Best Wedding Planner: Ashley Gain Weddings
Ashley Gain knew she wanted to be a wedding planner the day she said "I do." She understands firsthand the stress, excitement and anticipation that goes into planning the perfect wedding. Most of all, though, she understands that the big day is an entrance into the best years to come, and that entrance should be grand. With her planning and expertise, any bride's big day will surely be a dream come true. ashleygain.com.
Best Wedding Venue: Ocotillo Golf Resort
Cotton candy skies outlined in gold, luscious green grass, sunshine twinkling on the water and the peaceful sound of cascading waterfalls. The Ocotillo Golf Resort in Chandler offers every amenity imaginable for a fantasy wedding, and with its professional and experienced staff, soon-to- be spouses can sleep sweetly knowing the day will unfold just as smoothly as they picture it in their dreams. ocotillogolf.com.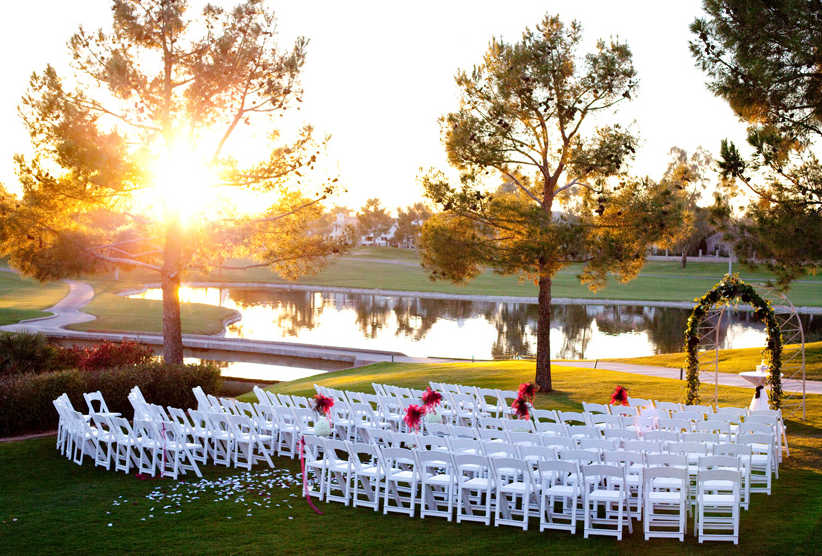 AFM FAVE: Best Wedding Venue: Royal Palms Resort and Spa, A Destination Hotel
What started in 1929 as the perfect desert getaway for loving couples has now become a premiere wedding destination. Royal Palms offers indoor and outdoor reception options on more than 20,000 square feet. Exuding intimacy and romance with its superb landscape and architecture, Royal Palms wedding offerings may also include cuisine from the much-loved T. Cook's and packages from the serene Alvadora Spa. royalpalmshotel.com.
Buy your copy of Arizona Foothills Magazine Best of Our Valley 2016 Collectors Edition issue here or get the digital version here.