For over the past 20 years, we've celebrated the Valley's best. From the top businesses and professionals to the people who make it all happen, Arizona Foothills Magazine's annual Best of Our Valley contest recognizes Arizona's crème de la crème across more than 400 categories. From the best doctors and best resort down to the best cup of coffee you can find around town, each Best of titleholder is chosen by those who know the city best – our readers.
Each week, we'll be highlighting individual winners from Best of Our Valley 2018, who share their advice, insights and thoughts on what it means to be a part of this exclusive list.
The Best of spotlight is on GRUBSTAK, which claimed Best Comfort Food. Congrats, GRUBSTAK!
About GRUBSTAK: GRUBSTAK is owned by a local family and operated by a couple of local guys who have a passion for food and customer service. Our owner, Colton Grubb, (which may or may not be where our GRUBSTAK name originated) is a third-generation Arizonan and businessman. The grandson of Valley automotive icon Lou Grubb and son of entrepreneur and partner Dan Grubb, the family tradition of commitment to integrity and community continues with Colton.
AFM: What does it mean to you to be a Best of Our Valley winner?
Colton Grubb: Being named Best of the Valley is a great feeling because it happened thanks to the love and support of our community. We work hard to provide quality comfort food that can be customized to our guests' liking, and knowing we were voted "the Best" means we are doing it right!
AFM: What's your favorite part about being the Best of Our Valley's Best Comfort Food?
Colton Grubb: My favorite part is that it really reflects what we aim for at Grubstak. Our tagline is Comfort Food Customized; and the idea is that comfort means different things to different people. Being able to provide options to make a meal as decadent or healthy as you'd like has drawn people in and kept them coming back.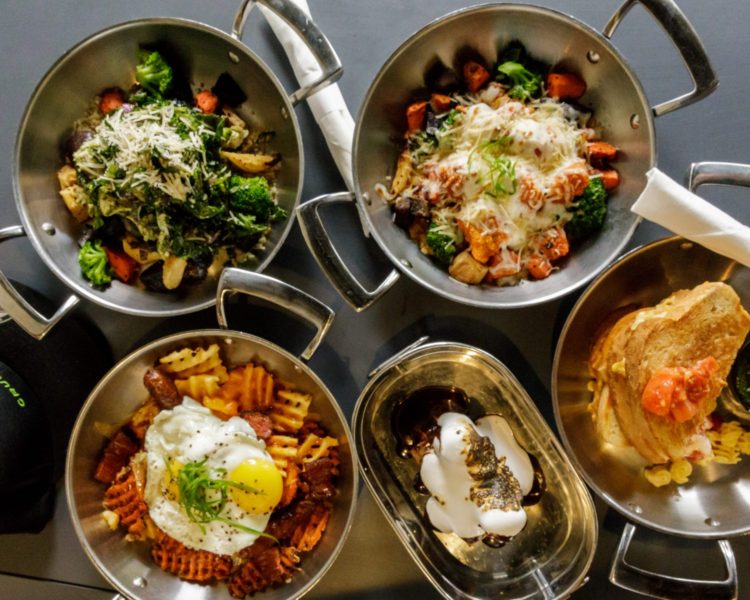 AFM: Have you seen any benefits as a result of being a BOOV winner?
Colton Grubb: The feedback we've received has been awesome! Both from new guests trying us for the first time thanks to the exposure and the congrats we've gotten from our regulars. It's all very exciting and humbling.
AFM:  How does the Grubstak team put its "best" foot forward every day?
Colton Grubb: It's all about attitude; starting each day with a positive outlook and having a team mentality. We support each other here and lift each other up to create an atmosphere that our guests want to be around.
Interested in participating or want to recommend a business, professional or individual for Best of Our Valley? Best of Our Valley 2019 is now accepting nominations. Click here to find out more!