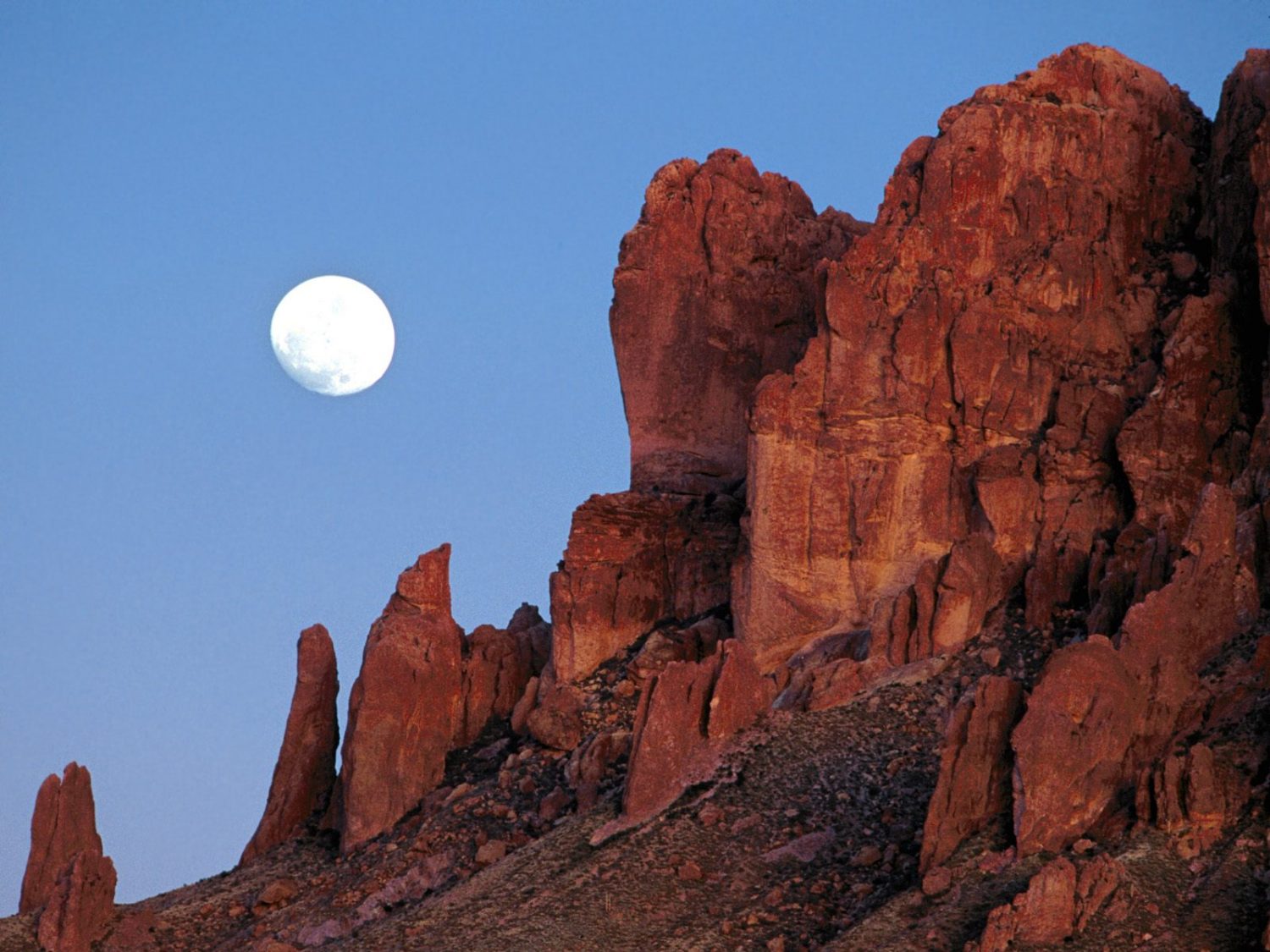 The weather is cooling. For most of the country this means to bundle up and get inside, but for Phoenix Arizona auto and outdoor enthusiasts, this means that it is time to get out, take the top down, and let some wind blow through your hair…and have it not feel like a hot blow-dryer. Here are three example of great Arizona stretches of highway that make for a beautiful road trip, full of dramatic desert beauty and natural and cultural history:
Phoenix to Superior: Leaving Apache Junction on the US 60, Weavers Needle fades to the north amid the wide red rock cliff face of the Superstition Mountains Wilderness Area. You are facing roughly an hour of desert driving, beautiful and strange, passing eccentric houses on tall hills, arts communes, and, as you enter Superior, historic neighborhoods made up of adobe and stone houses. Downtown you will find an unofficial ghost town, and one with as much character as you would expect from that description. Plan this trip for early June (hot I know) and enjoy the Cruz'n'Main classic car show.
Phoenix to Prescott to Jerome: Prescott, one of the oldest proper towns in the western United States, with its history as rough shoot'em'up cowboy town, should be a ghost town by now, but it is far too beautiful to fall by the wayside so easily. Drive up from Phoenix and enjoy the scenery and fresh mountain air as you transition from dry desert to crisp pines. Walk along historic Whiskey Row downtown, stop in a saloon, maybe drive out to a secluded spot in the Bradshaw mountains for a late lunch. Drive further into the wilderness, winding up a daunting hill, authentically creepy, looking like a real ghost town, and then all of the sudden, you feel like you are in a charming Tuscan hill village as you enter Jerome. Grab dinner at one of the homey Italian restaurants in town, drink some local desert wine, and drive out to the old mine for some photo taking adventure.
Apache Trail: Easily the most beautiful drive in the world, let alone the Phoenix Valley area, the Apache Trail was once praised by President Teddy Roosevelt, who said "the Apache Trail and surrounding area combines the grandeur of the Alps, the glory of the Rockies, the magnificence of the Grand Canyon and then adds an indefinable something that none of the others have."  Well, I don't know what to call that indefinable something, what the French call "a certain I dont know what" we can call pure and unique beauty. Driving straight through the Superstition Mountains, you find yourself weaving through a series of lakes before climbing to the top of Fish Creek Hill, a wonderful spot to get out of the car and take a look at the deep canyons scaring the landscape. After this the "trail" descends rapidly to Fish Creek, sitting at the bottom of a narrow red rock canyon, and including an entire canyon wall that turns into a waterfall in heavy rains. Follow further along this trail and you will find yourself at Lake Roosevelt, a desert haven for water sports of all kinds. From here you can actually do the Superior Road trip in reverse by passing through Globe.
Enjoy a kind and cool fall Phoenix Arizona auto and outdoor enthusiasts.